---
Adam Schiff Announces First Public Impeachment Hearings
After weeks of secretive impeachment proceedings from which House Democrats have largely excluded Republican lawmakers, House Intelligence Chairman Adam Schiff (D-CA) announced on Twitter Wednesday that his committee will hold its first public impeachment hearings next week.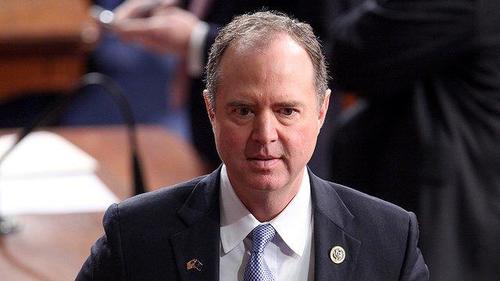 Unsurprisingly, those with the most damaging testimony will be peddled out, while witnesses who gave exonerating testimony such as special envoy Kurt Volker and Ambassador Gordon Sondland are notably absent from the roster.
First up? On Wednesday, November 13 the panel will hear from Bill Taylor - the top US diplomat in Ukraine who told house investigators last month that he believes there was a quid pro quo between the Trump administration and Ukraine.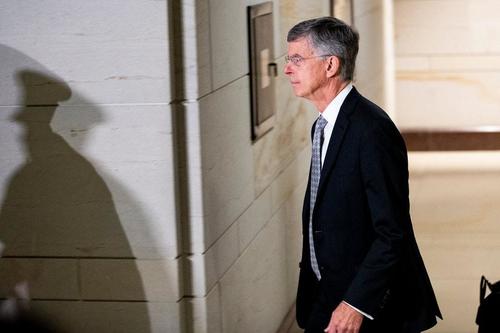 Taylor notably expressed his concerns in a Sept. 9 text message to US ambassador to the EU, Gordon Sondland, saying: "I think it's crazy to withhold security assistance for help with a political campaign."
To which Sondland, dictating from Trump, replies "Bill, I believe you are incorrect about President Trump's intentions. The President has been crystal clear no quid pro quo's of any kind," adding "I suggest we stop the back and forth by text."  
Sondland, meanwhile, 'updated' his earlier testimony to clarify that he told a top Ukrainian official that the country would need to commit to investigating former VP Joe Biden and other Democrats in exchange for the release of nearly $400 million in US military aid.
"I said that resumption of the U.S. aid would likely not occur until Ukraine provided the public anticorruption statement that we had been discussing for many weeks," said Sondland. That said, Sondland also testified that his quid pro quo comments were his opinion, and that President Trump specifically said he did not want one.
The entire media is #Triggered that I (a private citizen) tweeted out a story naming the alleged whistleblower. Are they going to pretend that his name hasn't been in the public domain for weeks now? Numerous people & news outlets including Real Clear Politics already ID'd him. https://t.co/bcamyTaXP3

— Donald Trump Jr. (@DonaldJTrumpJr) November 6, 2019
Also testifying next Wednesday will be State Department official George Kent, who testified that he was told to "lay low" on Ukraine matters, before being edged out on Ukraine policy by Sondland according to the New York Times.
Lastly, recalled US Ambassador Marie Yovanovitch will testify on Friday. She privately told House investigators that Rudy Giuliani and his associates led a campaign to have her ousted based on claims that she was blocking Ukraine from investigating Burisma, the Ukrainian gas company paying Hunter Biden to sit on its board.