---
After NPR's Major Layoff, Employees Accuse CEO Of Racism
In 2023, there are few pleasures like watching leftist media platforms suffer from declining revenue, then painful layoffs and, finally, a delightful crescendo of knee-jerk accusations of racism.  
That's exactly what's been playing out at NPR. Last week, looking down the barrel of a $30 million budget shortfall, NPR slashed 10% of its staff across all its departments.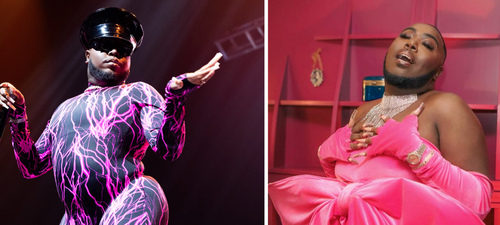 Another axe is poised to fall on NPR's digital team, which has a separate union arrangement. NPR voluntarily recognized that unionization, only to see the union resist accepting NPR's proposed contract terms. "This means they cannot be laid off until a contract or separate lay-off agreement is met," reports Bloomberg. We won't hold our breath waiting for that. 
So far, the layoffs hit 84 people, including senior European correspondent and 41-year vet Sylvia Poggioli. NPR said skin-color and membership in marginalized groups factored into their choices of whom to fire.   
NPR also killed four podcasts, including "Louder Than A Riot." Its second and final season was examining how hip-hop's "Black women and queer folk have dealt with the same oppression [hip-hop] was built to escape."  Right on cue, NPR's "Louder Than A Riot" team rushed to its Twitter account and accused NPR of hitting people of color and queers hardest -- a claim it later corrected.  
The hardest part is that our szn is about misogynoir queer, trans, Black women face in hip-hop. Yet w/in NPR, the majority impacted in these layoffs were queer, poc staff & programs. NPR has claimed qtpoc ppl are the same ppl they are trying to reach with their "North Star". 3/4 pic.twitter.com/DvML5wARGL

— Louder Than A Riot (@LouderThanARiot) March 23, 2023
The real fun started at an "all-hands" meeting called to quell dissent that broke out in earlier department-level sessions about the layoffs. We know this thanks to a Bloomberg exclusive that adds its own layer of unintentional amusement with its straight-faced embrace of woke grievance-blather. 
President and CEO John Lansing used slides with metrics to tell employees a bad news/good news story: Sure, NPR's Q1 sponsorship revenue had crashed 30%, but the post-layoff employee diversity readings are roughly the same as before the cuts.
However, one can imagine the grim tone Lansing struck as he disclosed that trans representation in the programming department slipped from 2.5% to 1.2%.  
Thanks to some odd NPR decision-making, the meeting was primed for trouble before it started.
As Bloomberg reported, "all laid off employees were given 30 days, or as much time as needed, to remain on staff and transition their work." Even though they aren't trusted to enter NPR buildings anymore, fired employees were curiously invited to join the all-hands meeting, which everyone joined via Zoom. 
Lansing had shared demographic stats about the survivors, but, when he opened things up for questions, employees demanded similar race and gender identity stats about the casualties.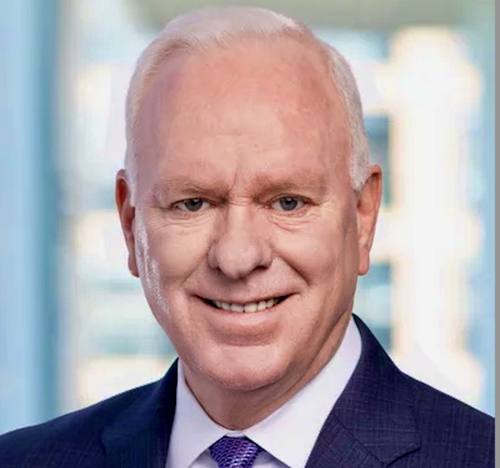 Temperatures started rising with an exchange between a fired black employee and the lily-white, 65-year-old Lansing. The employee -- whom Bloomberg didn't dare assign a gender -- said some podcasts didn't get marketing support, and quoted specific executives purported past assurances. The employee also asked, in Bloomberg's words, "how NPR would make diversity work essential." 
Lansing addressed the question and comment, but then asked attendees to "turn down the rhetoric." Apparently bristling over the fired employee having named names, he reportedly said, "I would never, ever, on your worst day, call you out by name in a meeting with 827 people."
In Bloomberg's language, "some employees interpreted this as tone-policing and felt uncomfortable." Soon after, another employee asked how they could be specific with questions without naming individuals. Lansing reiterated his previous admonition, and said the earlier conversation lacked civility. 
Oh no you dint, John Lansing!!
Triggered employees leapt into Zoom's chat feature and declared Lansing's reaction "racist." One wrote, "Civility is a weapon wielded by the powerful."
In a wonderful reap-what-you-sow moment, another employee posted a link to an NPR segment titled "When Civility Is Used As A Cudgel Against People Of Color."
Sounds like Lansing better voluntarily commit himself to an inpatient DEI program -- and quick. 
In 2022, NPR's David Folkenflik wrote an article about NPR's "struggles to retain high-profile journalists of color. Hosts have complained to the network's leadership of pay disparities along racial and gender lines."
At the time, Fox News' Tucker Carlson said, "That sounds systemic, and weird, considering 99 percent of NPR's programming is about promoting equity." His segment included a brief yet tasty sampling of the madness in NPR's programming. 
Loading...