---
DoD Confirms $10-$20 Billion COVID Bailout For Contractors After Trump Blasted Military-Industrial Complex
This is surely the last thing the American people want to hear, but it does confirm President Trump's recent statements saying that top Pentagon brass essentially seeks out constant wars to keep defense contractors "happy": the Department of Defense plans to cut major military contractors a $10 billion to $20 billion COVID bailout check.
Defense One reports: "With lawmakers and the White House unable to come to an agreement on a new coronavirus stimulus package, it's unlikely that money requested to reimburse defense contractors for pandemic-related expenses will reach these companies until at least the second quarter of 2021, according to the Pentagon's top weapons buyer."
Defense undersecretary for acquisition and sustainment, Ellen Lord, in recent statements has indicated the private defense firm stimulus would cover the period from March 15 to Sept. 15 and is estimated at "between $10 and $20 billion."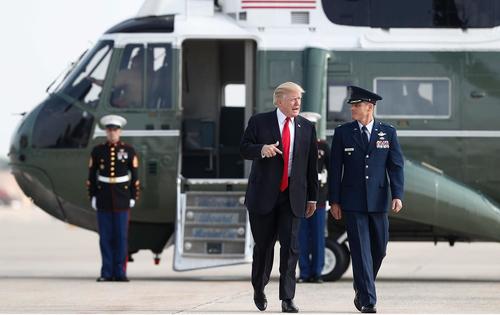 "Then we want to look at all of the proposals at once," Lord said at a press briefing Wednesday. "It isn't going to be a first in, first out, and we have to rationalize using the rules we've put in place what would be reimbursable and what's not."
And strongly suggesting that it won't be the last of such stimulus for defense firms who have already profited immensely off post 9/11 'wars of choice' launched under Bush and Obama, Lord said, "I would contend that most of the effects of COVID haven't yet been seen."
To recall, here's what Trump said at the start of this week:
"I'm not saying the military's in love with me," Trump added, as he advocated for the removal of U.S. troops from "endless wars" and lambasted NATO allies that he says rip off the U.S. "The soldiers are."

"The top people in the Pentagon probably aren't because they want to do nothing but fight wars so all of those wonderful companies that make the bombs and make the planes and make everything else stay happy," he added.

"Some people don't like to come home, some people like to continue to spend money," the president said. "One cold-hearted globalist betrayal after another, that's what it was."
The "outrage" that followed included reporters claiming that Trump's words were "unprecedented".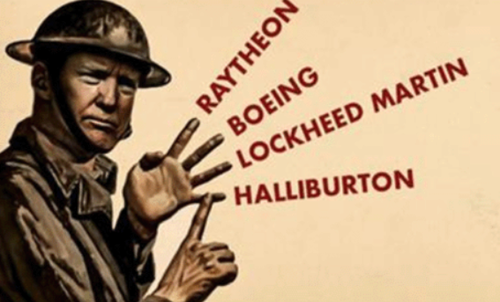 But that's far from the truth, as Glen Greenwald reminded his fellow journalists:
After fighting a brutal war & then serving eight years as US President, here was Dwight Eisenhower's 1961 warning about the menacing joint power of the US military and the private arms industry. This was before Vietnam, the Reagan Cold War build-up and post-9/11 militarism: pic.twitter.com/IRl8ZTdpIo

— Glenn Greenwald (@ggreenwald) September 7, 2020
Well over a half-century ago, Eisenhower warned, "In the councils of government, we must guard against the acquisition of unwarranted influence, whether sought or unsought, by the military-industrial complex. The potential for the disastrous rise of misplaced power exists and will persist."
And further: "We should take nothing for granted. Only an alert and knowledgeable citizenry can compel the proper meshing of the huge industrial and military machinery of defense with our peaceful methods and goals, so that security and liberty may prosper together."