---
Fellow Tech Executive Arrested In Stabbing Death Of Cash App Founder Bob Lee
A tech executive named Nima Momeni was arrested by San Francisco police Thursday morning in the April 4 killing of Cash App founder Bob Lee, after conducting an operation outside the city's borders, Mission Local reports.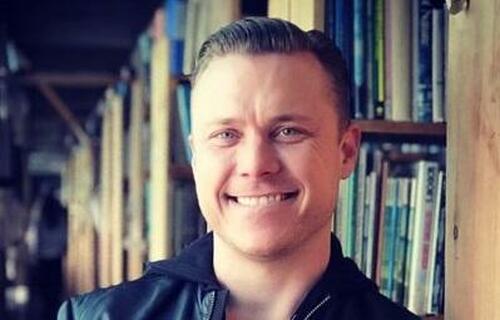 Momeni, the owner of Expand IT, was arrested in Emeryville, located roughly 11 miles from San Francisco across the San Francisco-Oakland Bay Bridge. The two men reportedly knew each other.
Multiple police sources have described the predawn knifing that last week left the 43-year-old Lee dead in a deserted section of downtown San Francisco as neither a robbery attempt nor a random attack.

Rather, Lee and Momeni were portrayed by police as being familiar with one another. In the wee hours of April 4, they were purportedly driving together through downtown San Francisco in a car registered to the suspect. -Mission Local
The confrontation reportedly started in Momeni's car, and 'potentially continued after Lee exited the car.' Police have accused Momeni of stabbing Lee multiple times with a knife which was recovered near the 300 block of Main Street, where officers initially responded.
As Mission Local notes, this sequence of events would explain why Lee was seen staggering around at 2:30 a.m. after being stabbed, after which he died later that morning in the hospital.
Lee's death was used by many to highlight the rampant crime in the Democrat-controlled city, sparking Mayor London Breed to tell people over the weekend not to "jump to conclusions" about Lee's death, adding that people "will be surprised when the facts come out."
Meanwhile, days after Lee's death a former SF Fire Commissioner was beaten outside his mother's house with a metal bar.
The former commissioner, Don Carmignani, was beaten on the streets of the Marina District, just steps from his residence. A friend says he suffered a broken jaw, fractured skull, and many lacerations of his head and face.The incident happened around 7:30pm Wednesday. Carmignani's father says his son had asked three homeless people who'd camped out in front of his house to move out of the area. When they re-situated themselves just down the street, Carmignani confronted them again, his father says, and the beating commenced. 
Loading...