---
AOC-Backed Progressive Unseats 30-Year Incumbent In NY Democratic Primary
A fifth Democrat backed by the DSA might be about to join Congress.
In a rare electoral victory for America's inchoate "Democratic Socialist" movement (they lost a primary for a Queens DA seat last year, and haven't really had any major successes since AOC's primary victory over Joe Crowley, a member of the Congressional Democratic leadership and head of the Queens Democratic Party), former middle school principal Jamaal Bowman has defeated 16-term US Rep Eliot Engel in a Democratic Congressional Primary in New York.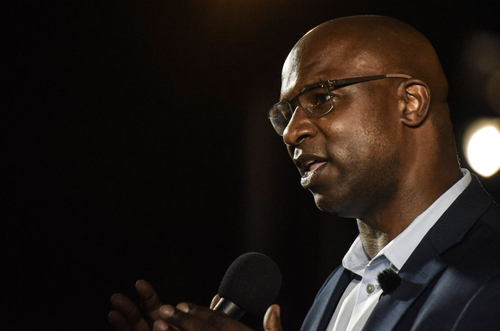 The primary took place more than 2 weeks ago, but due to the virus, it has taken weeks to count all the mail in votes. Bowman declared victory in the race on June 24, the day after the primary, saying his lead was too large for Engel to overcome. Many votes still remain to be counted, the AP said. But on Friday morning, it was officially persuaded and agreed that Bowman had won.
Engel has held the seat for roughly 30 years.
A political novice who has never held public office before, Bowman, 44, is a progressive black man who decided to challenge Engel, the 73-year-old chairman of the House Foreign Affairs Committee, because he had "lost touch with his economically and racially diverse district."
And as the progressive left hones its primary get-out-the-vote machine, it appears we might see more of these types of primary wins in blue districts across NY State.
Neither candidate was able to campaign because of the virus, but Bowman apparently struck a chord by accusing Engel of hiding out at his home in Maryland as the pandemic hammered his district (New York's 16th Congressional District), which covers parts of the Bronx and suburban Westchester County. The Bronx has of course seen infection rates as high as 40%, or more according to some preliminary studies.
Of course, Engel can still run as an independent. He might even win, depending on whether his team feels they can connect with enough voters in the suburbs.
So far, the progressive left faction in the House consists of 4 reps: AOC and the rest of "the squad".
We imagine many of them might be out of step with the DSA's whole "abolish the suburbs" campaign.