---
Apple Maps Cancels Directions To DC As City Gears Up For Protests
Apple Maps is currently blocking directions into Washington D.C. ahead of anticipated mass protests coinciding with Tuesday's counting of Electoral College votes. The company has blamed 'current road conditions.'
This is for real... pic.twitter.com/6YXo1sCoVL

— Jacki Hartford (@jackihart4d) January 5, 2021
Zero Hedge has confirmed the outage. 
On Tuesday, Trump supporters began to fill the streets of DC ahead of what may become 48 hours of violent clashes with Antifa. According to the Washington Post, one Wednesday gathering was approved for up to 30,000 people, while multiple events on Tuesday began drawing large crowds downtown.
Wow. DC pic.twitter.com/fSnwRjAiT4

— Josh Barnett for Congress (AZ-07) (@BarnettforAZ) January 5, 2021
LIVE NOW: President @realDonaldTrump supporters converge on Washington, DC for a rally in Freedom Plaza ahead of tomorrow's big protests https://t.co/inMkKvJM25

— RSBN 🇺🇸 (@RSBNetwork) January 5, 2021
In anticipation of unrest, the National Guard has been mobilized to assist the local police, who will arrest anyone who is unlawfully armed. Residents have been warned by the Mayor's office to avoid the demonstrations at Freedom Plaza, the Capitol and the Supreme Court on Tuesday and Wednesday.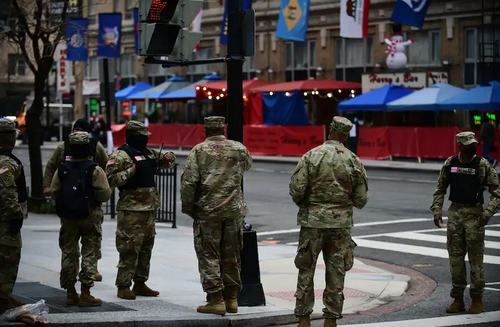 Meanwhile:
FREE BRICKS IN DC! https://t.co/Rry5BZDFXk

— The_Real_Fly (@The_Real_Fly) January 5, 2021