---
Apple Will Permanently Delete iPhone Photos In July: Here's How To Keep Yours Safe
Authored by Jack Phillips via The Epoch Times (emphasis ours),
Apple will permanently delete a photo album from iPhones in about two weeks and has stopped uploading pictures to it, the company confirmed.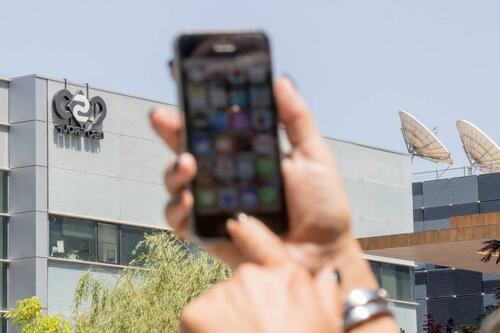 My Photo Stream is an iCloud service that originally launched in 2011. What the service does is temporarily uploads photos taken on a device so they can be seen on another device with My Photo Stream enabled. It also allows users to import the pictures to that device.
Up to around 1,000 photos can be stored in My Photo Stream for about 30 days. They are then automatically deleted from Apple's iCloud.
But it will no longer be available in just a few days, and users are advised to save any photos they may have in that soon-to-be-deleted photo album.
Apple confirmed in a recent bulletin that My Photo Stream will be "shutting down" on July 26. It did not provide a reason for the shuttering of the service that was launched in 2011.
The Cupertino, California-based firm added that new photo uploads stopped on June 26. Apple then provided a statement that there "will be no photos remaining in My Photo Stream" by July 26.
"My Photo Stream is a separate service from iCloud Photos. Moving forward, iCloud Photos is the best way to keep the photos and videos you take up to date across all your devices and safely stored in iCloud," Apple said. "If you already have iCloud Photos enabled on all of your devices, you don't need to do anything else—your photos are already uploaded and stored in iCloud."
How to Save Photos
Apple then advises users that to save any photos that are being kept on My Photo Stream should open Photos and tap the Albums section. Then, they're advised to tap My Photo Stream and click Select.
After that, users should tap the photos they want to save and then tap the Share button and then Save Image. On a Mac, the photos will be automatically imported to their photos library.
"The photos in My Photo Stream are already stored on at least one of your devices, so as long as you have the device with your originals, you won't lose any photos as part of this process," Apple notes on its support page.
It then recommends that users turn on iCloud Photos if they want their pictures to be saved and accessible across multiple devices. However, iCloud gives only 5 gigabytes of free space before users have to pay a monthly fee for more storage.
"You can turn on iCloud Photos on any iPhone with iOS 8.3 or later, iPad with iPadOS 8.3 or later, or Mac with OS X Yosemite or later," it says. "After that, you can view your photos and videos in the Photos app on your iPhone, iPad, Mac, Apple TV, iCloud.com, and even sync them to a Windows PC using iCloud for Windows."
Apple's iCloud costs 99 cents for 50 gigabytes of storage, $2.99 for 200 gigabytes, and $9.99 for 2 terabytes, the company's website says.
Read more here...
Loading...