---
Arkansas Boots Critical Race Theory From State Agency Educational Materials
Arkansas has joined the growing opposition to Critical Race Theory - which posits that white supremacy and systemic racism is embedded in every facet of American life, must be actively corrected by re-engineering society, and anyone who denies this is guilty of 'white complicity' and racist themselves.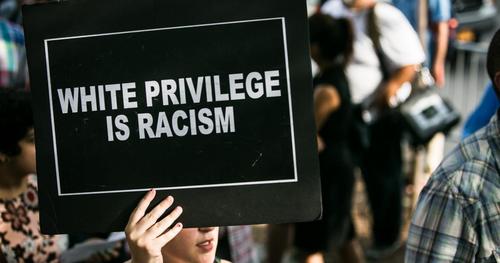 As Isabel van Brugen of the Epoch Times recently described it, "CRT has gradually proliferated in recent decades through academia, government structures, school systems, and the corporate world. It redefines human history as a struggle between the "oppressors" (white people) and the "oppressed" (everybody else), similarly to Marxism's reduction of history to a struggle between the "bourgeois" and the "proletariat." It labels institutions that emerged in majority-white societies as racist and "white supremacist."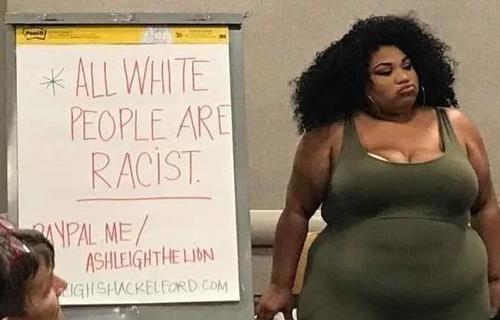 On Monday, Arkansas Gov. Asa Hutchinson (R) allowed legislation (SB 627) to become law - without endorsing or vetoing it - which effectively ends Critical Race Theory education within state agencies. The bill is described as "an act to prohibit the propagation of divisive concepts" and "to review state entity training materials."
BREAKING: Arkansas passes legislation banning critical race theory indoctrination in public agencies. The bill will prohibit the state government from promoting race essentialism, collective guilt, and neo-segregation.

We are fearless; we are relentless; we are inevitable. pic.twitter.com/pj6Bu1Rvx7

— Christopher F. Rufo ⚔️ (@realchrisrufo) May 4, 2021
The law, which takes effect in 2022, does not apply to local governments, law enforcement training, or public education according to the Associated Press.
Arkansas joins Oaklahoma, Idaho, Florida and Texas in various forms of pushback against CRT - with Oklahoma's House voting last Thursday to ban public schools and universities from teaching the concept, and Texas GOP legislators, who introduced a bill do the same. -
Critical Race Theory is being used to indoctrinate our children and divide America. State-sanctioned racism must not and will not be tolerated. #AmerciaFirst #CriticalRaceTheory https://t.co/xxd3kTPUlG

— Arizona Republican Party (@AZGOP) May 4, 2021
Critics of Critical Race Theory have pushed back - insisting that is teaches white children to hate themselves and causes racism.
Critical Race Theory is teaching our kids to be racist and it's teaching many to hate how they were born. We'll flip more school boards and local elections from Democrat to Republican by fighting this issue than we will by fighting almost any other issue. We must fight to ban it!

— Robby Starbuck (@robbystarbuck) May 3, 2021
More:
Critical Race Theory is an indoctrination of kids that has no business in America's classrooms. This isn't teaching children how to combat racism & discrimination. It's a gross attempt to devalue, divide & dumb down our children. https://t.co/V2sTY1xqkw

— Lee Zeldin (@RepLeeZeldin) May 1, 2021
Seattle Public Schools tells teachers that the education system is guilty of "spirit murder" against black children and that white teachers must "bankrupt [their] privilege in acknowledgement of [their] thieved inheritance." https://t.co/nsgyrbEtYw

— Christopher F. Rufo ⚔️ (@realchrisrufo) April 27, 2021
A Cupertino, California, elementary school forces third-graders to deconstruct their racial and sexual identities, then rank themselves according to their "power and privilege." They separate the eight-year-old children into oppressors and oppressed.https://t.co/me7APT6KiB

— Christopher F. Rufo ⚔️ (@realchrisrufo) April 27, 2021
A Philadelphia elementary school forces fifth-graders to celebrate "Black communism" and simulate a Black Power rally to "free Angela Davis" from prison. At this school, 87 percent of students will fail to achieve basic literacy by graduation.https://t.co/AWcnk8cGVL

— Christopher F. Rufo ⚔️ (@realchrisrufo) April 27, 2021
Buffalo Public Schools teaches students that "all white people" perpetuate systemic racism and forces kindergarteners to watch a video of dead black children warning them about "racist police and state-sanctioned violence" who might kill them at any time. https://t.co/lraff9C36B

— Christopher F. Rufo ⚔️ (@realchrisrufo) April 27, 2021
The California Department of Education passed an "ethnic studies" curriculum that calls for the "decolonization" of American society and has students chant to the Aztec god of human sacrifice. The solution, according to one author, is "countergenocide."https://t.co/4OxSrBwWzb

— Christopher F. Rufo ⚔️ (@realchrisrufo) April 27, 2021
Santa Clara County Office of Education denounces the United States as a "parasitic system" based on the "invasion" of "white male settlers" and encourages teachers to "cash in on kids' inherent empathy" in order to recruit them into political activism.https://t.co/N29tlJi9Zy

— Christopher F. Rufo ⚔️ (@realchrisrufo) April 27, 2021