---
Biden's ATF Sued For "Zero Tolerance" Policy Towards Gun Dealers
Submitted by Gun Owners of America,
Earlier this year, Gun Owners of America leaked internal ATF documents, highlighting an unprecedented rate of Federal Firearms Licenses revoked by the Biden administration's ATF. 
In fact, since the enactment of ATF's Zero Tolerance policy, there has been a 200% increase in FFL revocations. This is due to the agency's new interpretation of the word "willful." 
Congress has made clear that, when revoking a license, ATF is required to prove that an FFL "willfully" violated the law before the statutory punishments can be levied. 
This deliberate addition to the law by Congress presented a problem for ATF, as virtually all gun dealers are well-intentioned, law-abiding people who always attempt to comply with the law.  
Therefore, to claim "willfulness" to violate the law by people who almost uniformly try to follow the law -- ATF had to get creative.  
Now, ATF claims that a single manual, potentially given to an FFL decades ago, proves that the FFL knew the law and thus "willfully" decided to violate it.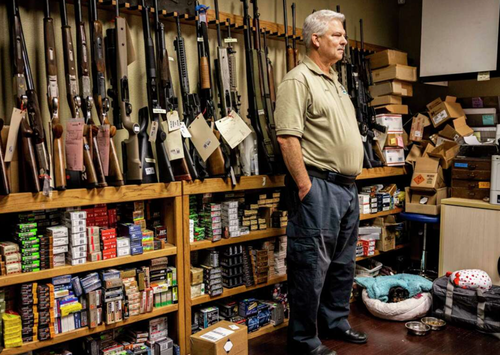 Whereas prior to the adoption of the Zero Tolerance policy, ATF would give a warning conference to firearms dealers who made mistakes on forms. Now, according to the new policy, the default action is to revoke the dealer's license.  
In other words, under the Biden Administration, ATF has changed its focus from regulating the gun industry to destroying it by whatever means possible -- eliminating access to firearms by putting as many gun dealers as possible out of business.  
In 2022, GOA & Morehouse Industries, a firearms business from North Dakota, filed a lawsuit against the ATF's Frame and Receiver rule.  
Not long after that, ATF initiated its first-ever inspection of Morehouse's FFL. 
The ATF agent assigned to the Morehouse inspection, Jacob Temp, mentioned to the licensee that around his office, the other agents joked about how the inspection would look like retaliation for the lawsuit.  
The ATF's inspection resulted in ATF issuing a notice of license revocation to Morehouse Industries. 
It's important to note that the supposed violations being used as cause for revocation did not in any way impact public safety, risk the transfer of a firearm to a prohibited person, or harm law enforcement's ability to trace any gun. 
So, in response to ATF's egregious abuse of power, Gun Owners of America and Morehouse Industries are suing the agency again -- this time, over their illegal zero-tolerance policy.  
Erich Pratt, GOA's Senior Vice President, issued the following statement:  
"This zero-tolerance policy towards lawful commerce guaranteed by the Second Amendment is just the latest example of this Administration weaponizing federal agencies against their political enemies. It also is just one more compelling piece of evidence to support gun owners' demands that Congress defund the ATF." 
Sam Paredes, on behalf of the Board for GOF, added:  
"It's ridiculous that good people trying to make an honest living are facing this assault on their livelihoods simply over inconsequential paperwork errors. GOF is proud to be lending our support in defense of Bridge City Ordnance and all of those small businesses facing devastating consequences if this Administration's hostility towards firearms is permitted to go unchecked."  
Gun Owners of America has had major success in the courts fighting against Biden's executive actions. In May, GOA won a preliminary injunction against ATF's pistol brace rule, making GOA members immune from enforcement.  
*   *   * 
We'll hold the line for you in Washington. We are No Compromise. Join the Fight Now. 
Loading...