---
Awkward: DC Mayor U-Turns 'Defund Police' With New Crime Bill After Murder Chaos Spreads
How it started.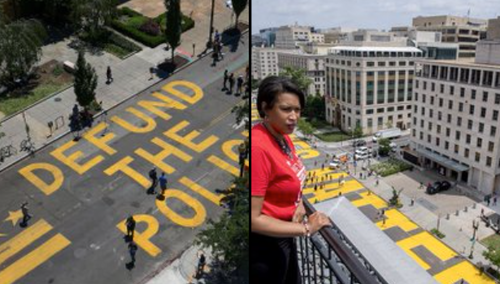 How it's going? 
The Addressing Crime Trends Now Act will create an environment that better supports communities and victims as well as MPD's ability to hire and retain highly qualified officers.

These are common-sense updates to address crime trends in our community. pic.twitter.com/M1SBmbeU0E

— Mayor Muriel Bowser (@MayorBowser) October 23, 2023
Washington, DC, Mayor Muriel Bowser will finally enforce 'law and order' or some variant after her disastrous progressive 'defund the police' policies have transformed the nation's capital into a crime-ridden hellhole. 
On Monday, Bowser revealed a new anti-crime bill, the Addressing Crime Trends (ACT) Now Act, which seeks to end out-of-control retail theft, open-air drug markets, surge in violent crime, and slap criminals with additional charges for wearing masks.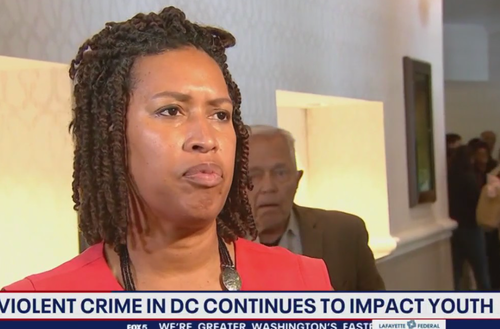 "Metropolitan Police Department continues to be a leader in fair and constitutional policing across this nation. They continue to work every day to have and keep the trust of our city. And this legislation won't change that. It will, however, support the department in dealing with some of the negative consequences of the Comprehensive Police Adjustment and Injustice Amendment Act. Some of the changes that were made just don't match the daily practice of safe and effective policing," Bowser said while revealing ACT. 
However, officials told Bloomberg that the ACT's goal is not to entirely reverse the DC Council's progressive priorities but to dial back some of the radical reforms. The DC Council is expected to vote on the proposed legislation soon.  
This year, the nation's capital has recorded a surge in violent crimes: Homicides hit the highest level in two decades in the first six months, and carjackings are out of control. Several lawmakers and staffers have been robbed. 
DC's U-turn on failed progressive policies is yet another metro area that is being forced to restore law and order. San Francisco had to reverse course a few months ago. 
Meanwhile, Democrats take zero accountability for their disastrous progressive policies. And so be it. The exodus out of cities by law-abiding citizens and companies only leads to a revival of suburbia. Let the cities implode on themselves as fiscal budgets are set to be strained. NYC is learning through budget cuts. 
Loading...