---
In Biden Change Of Tune, US Mulling Boycott Of 2022 Beijing Olympics
As if US-China relations weren't bad enough at this moment, things are about to escalate further - potentially taking the Biden White House past even beyond the low-point of the trade war during the Trump presidency. 
State Department spokesman Ned Price told reporters during a daily briefing on Tuesday that the US and its allies are discussing a joint boycott of the 2022 Winter Olympics in Beijing. 
It's not the first time the issue has been addressed, and previously it was mainly Republicans pressuring action regarding the Olympics and China's egregious human rights record. In early February the White House had indicated it "had no plans" for a boycott, with Jen Psaki asserting at the time, "We're not currently talking about changing our posture or our plans as it relates to the Beijing Olympics."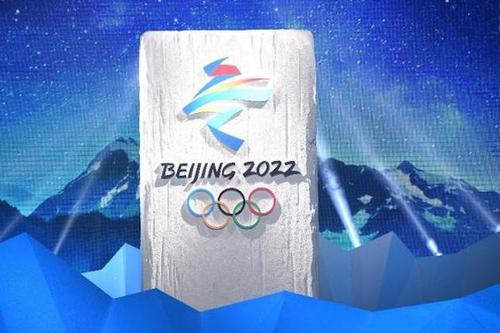 But "plans" have clearly changed, especially following the March 22 coordinated sanctions slapped on top Beijing officials over the Uighur crackdown by the US, UK, EU and Canada. The Canadians in particular have been the most vocal in parliament for urging an international boycott of the 2022 games, which has riled China. 
Here's what the State Department's Ned Price said in the Tuesday afternoon comments: 
"It [a joint boycott] is something that we certainly wish to discuss," ...he told reporters when asked about the Biden administration's plans ahead of the international games.

"A coordinated approach will not only be in our interest but also in the interest of our allies and partners," he added.

Price said that the United States has not yet made a decision but was concerned about China's egregious human rights abuses. The Olympic Games are due to take place between Feb. 4 to Feb. 20.
When pressed over a possible timeline of when such a decision would be reached, Price added: "We're talking about 2022, and we are still in April of 2021, so these Games remain some time away." 
"I wouldn't want to put a time frame on it, but these discussions are underway." 
Quickly following the comments Price attempted a little damage control...
As I said, we don't have any announcement regarding the Beijing Olympics. 2022 remains a ways off, but we will continue to consult closely with allies and partners to define our common concerns and establish our shared approach to the PRC.

— Ned Price (@StateDeptSpox) April 6, 2021
Of course, the administration might want to consult the US Olympic committee as well as the hundreds of elite athletes now training and working toward their 2022 Olympic dreams - as it would mean them having to sit on the sidelines, missing a once in four year opportunity. 
In prior reactions particularly to Canadian and other Western politicians calling for the boycott, China's foreign ministry has slammed the human rights abuse allegations as based purely on "lies and fabrications".