---
Watch Live: President Biden Unveils His Nominee For The Supreme Court
Update (1355ET): With his nominee finally in hand, President Biden - presumably eager to distract from the disaster in Russia - will introduce Judge Ketanji Jackson to the American public for the first time as the Democrats' choice to succeed Justice Stephen Breyer on the nation's highest court.
Given the fact that Jen Psaki is set to hold a White House press briefing an hour after Biden goes on, we somehow doubt that the president will take questions (something he has shied away from virtually since the start of his presidency).
Readers interested in watching can follow along below:
Source: the White House
* * *
Update (0850ET): The Associated Press reports that, according to a source, President Biden will nominate federal Judge Ketanji Brown Jackson to be the first Black woman on the Supreme Court.
CNN sources also confirm Brown Jackson as the nominee...
According to a source who has been notified about the decision, President Biden has decided to nominate to the Supreme Court Judge Ketanji Brown Jackson of the United States Court of Appeals for the District of Columbia Circuit

— Jake Tapper (@jaketapper) February 25, 2022
*  *  *
Despite intense opposition from the public (some 76% of Americans oppose the president's plan to nominate a black woman for the seat), President Biden has decided to move ahead with his plan to nominate a black woman to serve on the Supreme court, with his nominee expected to be announced by the end of the week, according to Fox News.
As Fox and others (including us) have previously noted, the finalists for the seat are Ketanji Brown Jackson, Leondra Kruger and Michelle Childs. We first profiled all three women in our original post about Justice Stephen Breyer's retirement.
First off, it's worth noting that all three Biden finalists are relatively young for the Court. Brown Jackson is 51, Kruger is 45, and Childs is 55. And Brown Jackson and Kruger for sure possess the legal credentials necessary potentially making them attractive to some moderate Republican voters (perhaps one or two). Not that Biden needs the Republicans: There is no filibuster for SCOTUS nominees.
In that line, we have Judge Ketanji Brown Jackson, who was appointed last summer to the Washington DC Court of Appeals (seen as a stepping stone to the nation's highest court). She is seen as among the top candidate since President Biden has said he would nominate a black woman, what would be a first for the court. But KBJ, as she has become known, isn't the only contender.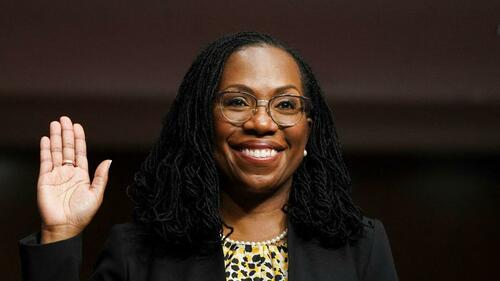 Ketanji Brown Jackson
Next up, we have California Supreme Court Justice Leondra Kruger is also in the running, having served as an acting deputy solicitor general in the Obama administration, presenting 12 arguments on behalf of the federal government. Like four of the current justices, she graduated from Yale Law School. Like six of the justices, she served as a law clerk on the Supreme Court, for former Justice John Paul Stevens. KBJ was on President Obama's shortlist for the court in 2016, and Kruger (also a black woman) served as assistant, and then deputy solicitor general in both Democratic and Republican administrations prior to her nomination to California's highest court.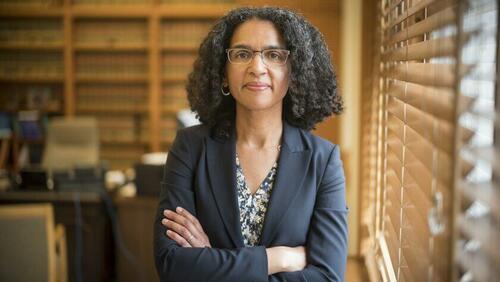 Leondra Kruger
US District Judge Michelle Childs is also a potential contender - albeit an outside bet - with a big ally. Representative James E. Clyburn, Democrat of South Carolina, told Vice President Kamala Harris and the White House counsel, Dana Remus, that whenever an opening emerged on the court, Mr. Biden should nominate a little-known federal judge in his home state: J. Michelle Childs. In one of her more high-profile cases, Judge Childs struck down a South Carolina rule during the 2020 election that would have required a witness to sign absentee ballots, helping to save the vote for the Democrats.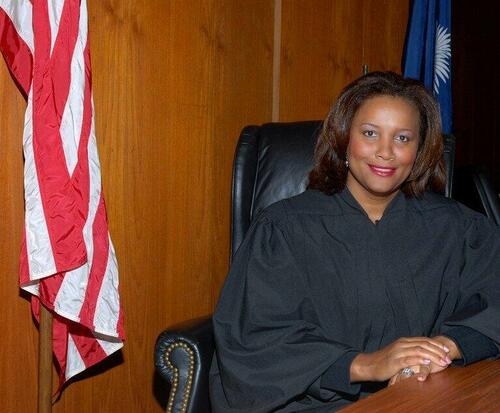 Judge Michelle Childs
Some, including Dr. Ben Carson the former GOP presidential candidate and longtime surgeon, accused Biden of bringing America back to it racist pass by insisting that he would only consider black women for the seat.
"Many people fought and gave their lives to bring equality. And now we're reverting back to identity politics. And as we continue to do that, we're bringing more division into our country," Carson added.
And he's not the only one: Sen. Susan Collins of Maine has accused Biden of needlessly "politicizing" the process with his demands on gender and race.
But whoever Biden picks won't be quite as important as the real question for Democrats: Can they get their guy (or girl) in the seat before November? Or will this be Merrick Garland all over again for the Dems?