---
Biden Says Rejoining 'Open Skies' Would Send "Wrong Message" To Russia After Bashing Trump For Exiting It
Remember when then candidate Joe Biden slammed Trump for withdrawing the US from the Open Skies Treaty with Russia? He began a May 2020 statement on the issue as follows:
In announcing the intent to withdraw from the Open Skies Treaty, President Trump has doubled down on his short-sighted policy of going it alone and abandoning American leadership.
Biden at the time further harangued Trump for a move that will "exacerbate growing tensions between the West and Russia, and increase the risks of miscalculation and conflict" in a statement heavily focused on attacking Trump's "America first" doctrine.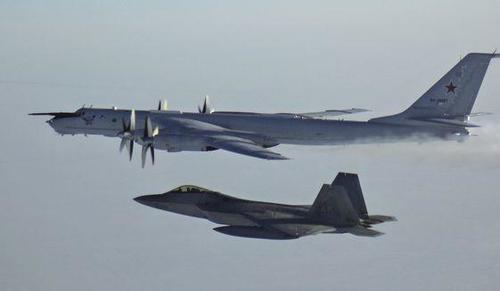 And now fast-forward to President Biden, who has said the US must stay out of the Open Skies Treaty as rejoining the pact would "send the wrong message" to Russia. Defense News has just obtained a Biden administration memo notifying allies:
The United States appears unlikely to rejoin the 34-nation Open Skies Treaty over its concerns about Russian noncompliance, with the Biden administration telling international partners in a recent diplomatic memo obtained by Defense News that doing so would send the "wrong message" to Russia.

The note, sent days before the U.S. Air Force confirmed plans to retire the aging aircraft used to fulfill the mutual surveillance pact, may signal the end of hopes that the U.S. will rejoin the agreement.
Interestingly it comes after the Biden White House in February agreed to extend the New START nuclear arms control treaty with Russia. 
Statement by Vice President Joe Biden on President Trump's Decision to Withdraw from the Open Skies Treaty https://t.co/25Ao0PZnrL

— K.Street1111 SOS America (@kstreet111) May 23, 2020
Initiated in 1992 and then ratified in 2002, Open Skies allowed the 35 member states that eventually joined it to conduct short-notice, unarmed observation flights to monitor other countries' military operations in mutual verification of arms-control agreements. 
The treaty even allowed Russian recon flights over tightly restricted Washington D.C. airspace — in past years Russian Tupolev Tu-154s have even flown at low altitude over such sensitive sites as Andrews Air Force Base in Maryland, the US Capitol, the Pentagon, and CIA headquarters in Langley.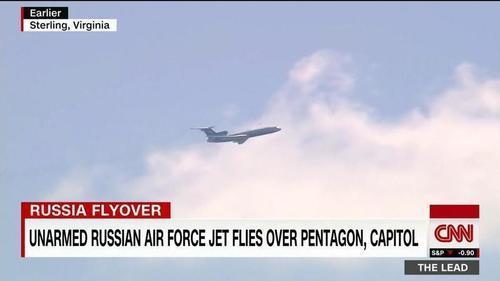 The Trump administration had said as part of its rationale for exiting Open Skies last year that the US "gets nothing out of it" while it potentially exposes national security secrets to broad Russian surveillance. It had formally ended in November of 2020.
Apparently with the campaign and election long behind, President Biden now openly agrees with Trump's position.