---
Biden Set To Name Fed's Lael Brainard To Lead White House National Economic Council
President Biden could soon announce Federal Reserve Vice Chair Lael Brainard, one of the most dovish and progressive Fed members, will be his top economic advisor, according to WSJ, citing people familiar with the matter. They added the announcement could come as soon as today. 
Brainard will replace the outgoing National Economic Council (NEC) Director Brian Deese at a challenging economic time of high inflation, elevated interest rates, and waning economic growth. Brainard would then be the second former Fed official to join the president's team. Former Fed Chair Janet Yellen currently heads up the Department of the Treasury. 
Brainard's abrupt exit from the central bank comes ahead of a re-election year for the president. She will be in charge of coordinating economic policy across the government.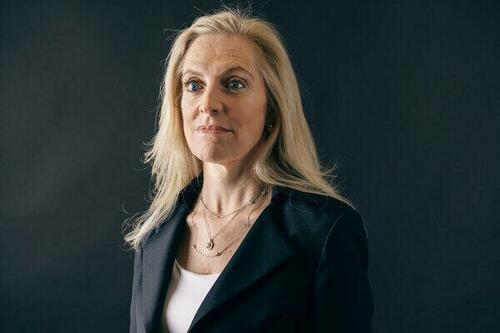 Analysts told WSJ that Brainard's move to NEC head could allow her to eventually succeed Yellen at the Treasury if Biden wins re-election in 2024. 
"Putting Brainard in earshot of Biden will help her build a rapport with the person who previously passed her over for two bigger roles," said Ben Koltun, director of research at Beacon Policy Advisors LLC in Washington.
The overhaul of Biden's economic team also leaves a second vacancy after Cecilia Rouse, chair of the Council of Economic Advisers, departs this spring. People familiar with the matter said Jared Bernstein could be replacing Rouse. 
And at the central bank, Brainard's move will create an opening as Fed members pause the most aggressive interest-rate hikes to combat inflation in a generation. 
WSJ pointed out it's highly unusual for Fed officials to leave their jobs and take positions in the White House at a moment's notice. The last time this happened was:
Ben Bernanke left his job as a Fed governor in 2005 to run the CEA, where he developed a good relationship with President George W. Bush, who picked him the following year to lead the Fed. Ms. Yellen left her position as a Fed governor during the Clinton administration to serve as the CEA chair.
Brainard's appointment is no surprise considering she's one of the most dovish and progressive Fed members. This is also a major political inflection point within the White House as they gear up for re-election next year. 
Loading...