---
Body Camera Footage In George Floyd Arrest To Be Made Public (But Viewings By Appointment Only)
Authored by Sophie Mann via JustTheNews.com,
Video from the body cameras on two former Minneapolis police officers charged in the death of George Floyd will be made available Wednesday for public viewing, potentially showing more about the fatal arrest that has sparked months of protests.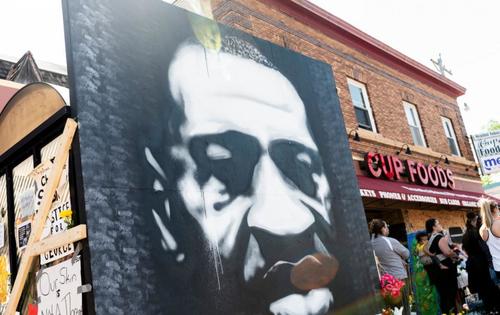 The attorney for former Officer Thomas Lane last week filed the video from his client and from fellow former Officer J. Kueng. But until now, only written transcripts of the encounter had been made public.
The videos can be viewed only by appointment.
Lawyers for Lane and Kueng, in addition to news media outlets, are petitioning to make the videos public, arguing that they will help construct a fuller picture of what happened during Floyd's encounter with law enforcement on May 25. 
Floyd died after former Officer Derek Chauvin knelt on his neck for almost nine minutes while Floyd told the officers he couldn't breathe. Chauvin is charged with second-degree murder, third-degree murder and manslaughter.
Former officers Lane, Kueng and Tou Thao were also on the scene while the incident occurred and are charged with aiding and abetting both second-degree murder and manslaughter. 
Lane's attorney, Earl Gray, says the footage shows Floyd "actively resisting and acting erratic" and that allowing the bystander video to be the only one that is widely circulated "is not fair," and tells only a piece of the story.
An attorney for the media outlets seeking a public release of the footage argued that the video should be made widely available to "all members of the public concerned about the administration of justice in one of the most important, and most-watched, cases this State – perhaps this country – has ever seen."
The written transcripts state Floyd appeared to behave cooperatively toward the beginning of the encounter but becoming unnerved when the officers place him into the squad car. Floyd repeatedly stated he was claustrophobic and flailed around the back of the squad car so aggressively as to injure himself.