---
Bolsonaro Seeking Tourist Visa To Extend US Stay As Criminal Cases Pile Up In Brazil
Former president of Brazil Jair Bolsonaro has been residing near Orlando, Florida while in the US on an A-1 visa, only issued to diplomats and heads of state, ever since losing to Luiz Inácio Lula da Silva in a hotly contested presidential election last fall. Pressure regarding his legal status in the country has grown, particularly after the early January unrest in Brazil's capital which saw his supporters storm government buildings, decrying an unfair and 'stolen' election. Very quickly Lula's government branded pro-Bolsonaro protesters as "rioters" and "terrorists" - and blamed the former president himself for fueling the unrest. But now his A-1 visa status is in question, and his options for staying in the US are growing narrower by the day.
In the US, a group of progressive Democratic lawmakers ran with the rhetoric coming out of Brazil's new far left government, and demanded that Bolsonaro be booted from the US. With his situation perilous due to the firestorm of controversy within his home country, and now facing multiple criminal investigations, the clock is ticking given also he may now technically be residing in the US on an expired visa.
He entered the United States on Dec.30 on the A-1 visa. But now, formally out of official government office and just a private Brazilian citizen, his 30-day A-1 visa 'grace period' has come to an end. The State Department's Ned Price explained to reporters earlier this month, "If an A visa holder is no longer engaged in official business on behalf of their government, it is incumbent on that visa holder to depart the U.S. or to request a change to another immigration status within 30 days."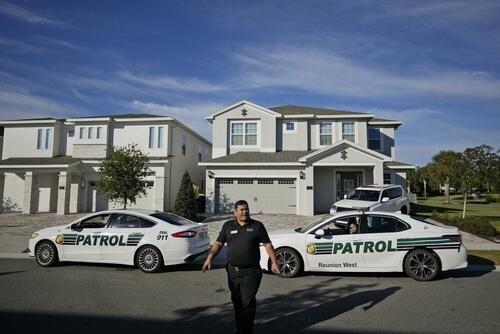 FT reports Monday that he's seeking to extend his stay via a tourist visa. FT writes that he submitted application for a six-month visitor visa and that it was "received by US authorities on Friday, according to his lawyer, Felipe Alexandre, who has advised the former president not to leave the country while it is being processed — a period that could last several months." 
FT cites an immigration lawyer to paint a picture of a political and legal status limbo of sorts: 
"I think Florida will be his temporary home away from home," said Alexandre, founder of AG Immigration. "Right now, with his situation, I think he needs a little stability." Bolsonaro is facing multiple investigations in Brazil — both for alleged wrongdoing during his four-year presidential term and to determine whether he was to blame for an insurrection in Brasília earlier this month launched by supporters who have rejected his electoral defeat.
But a group of 41 Democratic members of Congress have sent a letter to the Biden White House demanding action against the former Brazilian president.
"We must not allow Mr Bolsonaro or any other former Brazilian officials to take refuge in the United States to escape justice for any crimes they may have committed when in office," the lawmakers wrote.
The Washington Post summarizes his legal predicament back home under the Lula government, and amid an ongoing crackdown on pro-Bolsonaro officials who stand accused of fueling violent protests:  "The 16 electoral cases against him are being investigated under Brazil's electoral court. Six criminal cases are being investigated by the Supreme Court,"
Oh no, they got Jair Bolsonaro with the fried chicken https://t.co/HVmA20qou5 pic.twitter.com/jaJKbDVG1J

— Andy (@andy_eastfield) January 9, 2023
The Post notes that "The electoral court is led by the crusading Supreme Court justice Alexandre de Moraes, who has sought for years to check Bolsonaro's anti-democratic impulses." Interestingly, anti-Bolsonaro protests have even sprung up outside the resort community in which Bolsonaro is residing. He's expected to lie low for at least the next couple months while his tourist visa application is being decided.
Loading...