---
Bolton To Give Closed-Door Impeachment Testimony Next Week
Former National Security Adviser John Bolton is scheduled to testify next Thursday in Donald Trump's impeachment inquiry, according to the New York Times' Nicholas Fandos.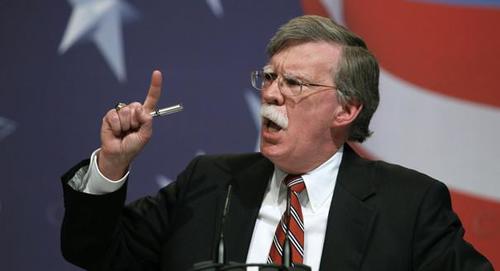 Three big new deposition notices just went out, per a person familiar.

John Eisenberg for 11/4
Michael Ellis also for 11/4
John Bolton for 11/7

— Nicholas Fandos (@npfandos) October 30, 2019
Also testifying next week will be NSC lawyer John Eisenberg and one of his deputies, Michael Ellis.
Word of Bolton's testimony comes after CNN reported that his attorneys were in discussions with House committees about participating in the impeachment investigations.
Bolton was fired by President Trump last month after he 'disagreed strongly' with the noted war hawk's suggestions.
While Trump had reportedly been growing displeased with Bolton's belligerent recommendations and overall demeanor (recall "Bolton 'Deep in His Heart' Believes Trump Is a 'Moron,' Former Aide Claims"), the tipping point happened when Bolton expressed his displeasure with Trump's impromptu invitation of the Taliban to Camp David on the week of the Sept 11 anniversary, a peace overture which collapsed almost as quickly as it was announced.
Bolton was also reportedly 'so alarmed' by efforts to encourage Ukraine to investigate the Bidens and 2016 election meddling that he told an aide, Fiona Hill, to alert White House lawyers, according to the New York Times.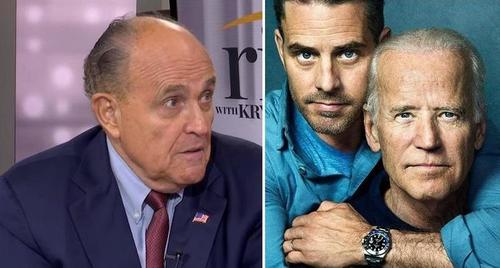 Earlier this month Hill testified that Bolton got into a heated confrontation on July 10 with Trump's EU ambassador, Gordon D. Sondland, who was working with Trump attorney Rudy Giuliani to investigate Democrats. Hill said that Bolton told her to notify the top attorney for the National Security Council about the 'rogue' effort by Sondland, Giuliani and acting White House chief of staff Mick Mulvaney.
"I am not part of whatever drug deal Sondland and Mulvaney are cooking up," Bolton apparently told Hill to tell the lawyers. 
It was not the first time Mr. Bolton expressed grave concerns to Ms. Hill about the campaign being run by Mr. Giuliani. "Giuliani's a hand grenade who's going to blow everybody up," Ms. Hill quoted Mr. Bolton as saying during an earlier conversation.

The testimony revealed in a powerful way just how divisive Mr. Giuliani's efforts to extract damaging information about Democrats from Ukraine on President Trump's behalf were within the White House. Ms. Hill, the senior director for European and Russian affairs, testified that Mr. Giuliani and his allies circumvented the usual national security process to run their own foreign policy efforts, leaving the president's official advisers aware of the rogue operation yet powerless to stop it. -NYT
It is unknown if Bolton's testimony is voluntary, or if he will be issued a subpoena according to the Daily Mail.