---
"Can You Ring Your Dad?" Joe Biden Spoke Directly To Hunter's Business Partners Dozens Of Times
President Joe Biden, a serial liar, spoke with Hunter Biden's business associates via phone, dozens of times, while he was Vice President of the United States, according to testimony expected before Congress this week from Devon Archer - Hunter's former best friend and business associate.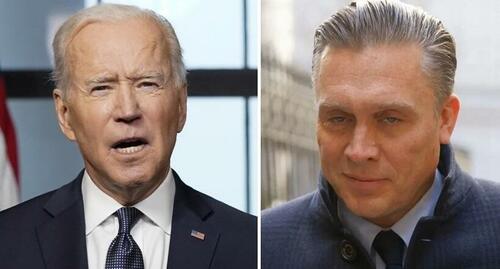 The 48-year-old Archer, who's facing prison time for his role in a $60 million bond scheme, is scheduled to testify before the House Oversight Committee about meetings that were either attended by Joe Biden in person or via speakerphone, when Hunter would call his father and introduce him to foreign business partners or potential investors, the NY Post reports.
"We are looking forward very much to hearing from Devon Archer about all the times he has witnessed Joe Biden meeting with Hunter Biden's overseas business partners when he was vice president, including on speakerphone," said Rep. James Comer (R-KY), chairman of the committee.
One such meeting was in Dubai late in the evening of Friday, Dec. 4, 2015, after a board meeting of the Ukrainian energy company Burisma, which was paying Hunter $83,000 a month as a director. 

Archer, who also was a director, is expected to testify that, after dinner with the Burisma board at the Burj Al Arab Hotel, he and Hunter traveled six miles north to the Four Seasons Resort Dubai at Jumeirah Beach to have a drink with one of Hunter's friends. 

While they were sitting outside at the bar, Vadym Pozharskyi, a senior Burisma executive, phoned to ask where they were because Burisma's owner, Mykola Zlochevsky, needed to speak to Hunter urgently.  -NY Post
"Can you ring your dad?"
After Hunter's drink at the Four Seaons with Archer and pals, Pozharskyi, the Burisma exec, asked Hunter: "Can you ring your dad?"
Hunter called Joe, placed him on speaker, and introduced the Ukrainians to his father as "Nikolai and Vadym," who "need our support." Notably, two weeks before the call, on Sept. 24, 2015, US Ambassador Geoffrey Pyatt gave a speech in Ukraine about corruption in Odessa, in which he targeted the Burisma exec, Zlochevsky, by name. Of note, former Ukrainian prosecutor Victor Shokin was investigating Burisma for corruption - and in fact seized four houses in Kyiv, two plots of land and a Rolls Royce belonging to Zlochevsky - who was then living in exile in Dubai. 
One month later, Shokin was fired - and Ukraine received a $1 billion loan that Joe Biden had threatened to withhold.
"I looked at them and said, 'I'm leaving in six hours. If the prosecutor is not fired, you're not getting the money,'" Biden would brag to the Council on Foreign Relations. "Well, son of a bitch. He got fired." 

As Shokin's probe gathered speed at the end of 2015, Pozharskyi ratcheted up the pressure on Hunter, emails on Hunter's laptop show. 

In an email to Hunter and Archer on Nov. 2, 2015, one month before the speakerphone call, Pozharskyi explicitly demanded that they use their influence to "close down" the criminal investigation against Burisma. -NY Post
Three days after the speakerphone call, then-VP Biden was due to fly to Ukraine to address the Ukrainian parliament on Dec. 9, 2015, about the "poison of cronyism, corruption, and kleptocracy."
An urgent Burisma - VP Biden call took place on 12/4/2015

What was the significance of that date?

The NYT had requested comment for a on VP Biden's connections to Burisma.

Burisma was scrambling for a response - and wanted VP Biden's "support" https://t.co/6wWzM2qyER pic.twitter.com/9jjD23ccm1

— Techno Fog (@Techno_Fog) July 24, 2023
Archer is also expected to testify to other speakerphone meetings, including a Paris dinner where Hunter put his dad on speakerphone to impress prospective investors - one of as many as two-dozen such instances in Archer's presence.
Not just Archer
Tony Bobulinski, another former business partner, recalls Hunter offering to ring his dad during a meeting by the pool at the Chateau Marmont in Los Angeles.
"I am also aware of other Biden family business associates confirming that Joe would take phone calls from Hunter in the middle of business meetings and would weigh in via speakerphone," said Bobulinski. "Sitting with Hunter at Chateau Marmont before I first met Joe Biden on May 2, 2017, Hunter was adamant that his father takes his calls at any time, no matter what his lawyers say or with gatekeepers like [former Biden spokesperson] Kate Bedingfield playing interference.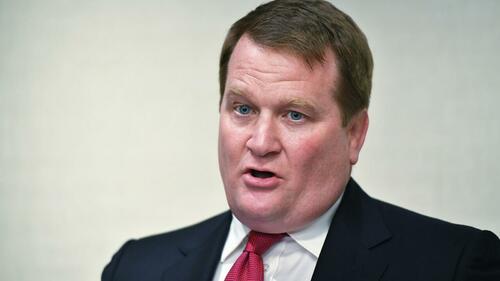 "The American people don't fully appreciate yet the key role Joe Biden played in the Biden family global influence peddling … I would equate it to a chairman's role in a traditional business structure."
Bobulinski says he met with Joe Biden twice in Los Angeles in 2017 as part of the vetting process for him to run a joint venture with Hunter and his Uncle Jim Biden, an a Chinese energy company (CEFC), which would end up netting them millions of dollars in exchange for no obvious products or services.
JUST IN: Hunter Biden's former business partner Devon Archer is set to testify this week that Joe Biden was deeply involved with Hunter Biden's overseas business dealings, attending meetings both over the phone and in person.

Despite all of the growing evidence Biden is still… pic.twitter.com/MNrlaTA9k1

— Collin Rugg (@CollinRugg) July 24, 2023
Loading...