---
"Caught Red-Handed": Blue Cross Blue Shield Backtracks On Racist Grant Program, Opens Up To White People
Earlier this week, the leader of a medical watchdog organization called out Blue Cross Blue Shield (BCBS) of North Carolina over a racist grant program which only applied to organizations run by non-whites.
"If ever there was a bad idea, the notion that we should start to separate our country along racial lines is amongst the worst," said Dr. Stanley Goldfarb, a former associate dean for curriculum at the Perelman School of Medicine at the University of Pennsylvania.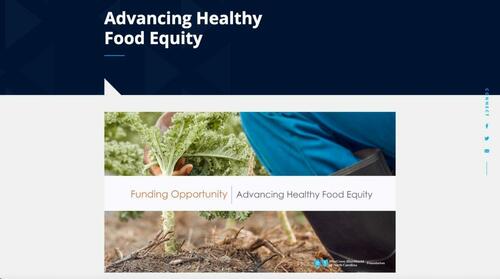 The $300,000 grant program, called "Advancing Healthy Food Equity" (AHFE), disqualified any organization with a white CEO from participating, while the community directly served by the program must also not be white.
"This opportunity is specifically designed to support community-rooted organizations that are led by, serving, and accountable to American Indians, Black, Latino, other People of Color, and members of immigrant communities, to increase their ability to engage in advocacy to address the root causes of inequitable access to healthy food," said a spokesperson for the grant in a promotional video.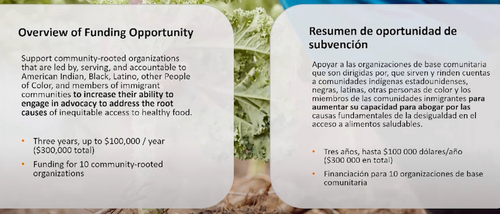 Now, BCBS has backpedaled - and has changed its policy of excluding white-run organizations from applying for a new grant program.
According to Laura Morgan, program manager for Do No Harm (DNH)—an organization that investigates and spotlights discriminatory practices in medical institutions, BCBS "got caught red-handed when they tried to inject ugly racial politics into their grant-making process," the Epoch Times reports.
"Discrimination should have no place in our society, yet they were prepared to reject grant applications from nonprofits led by white CEOs just because of their skin color," Morgan continued. "Do No Harm, along with BCBS customers and North Carolina state policymakers, will be watching very closely how the foundation updates the grant's eligibility criteria."
More via the Epoch Times,
Policy Change
Do No Harm's report led to media coverage, after which the foundation issued an update on its website in which it stated that it would expand its eligibility criteria.
"Since we released this funding opportunity in early January, we have received inquiries from potential applicants and others working in the community whose work aligns with the goals of this opportunity, yet whose organizations don't quite match all aspects of the stated eligibility criteria," BCBS said. "After careful consideration, we have decided to expand both the number of organizations being supported by this grant funding, as well as the eligibility criteria for those seeking an award."
According to its new criteria, the number of funded organizations is being extended from 10 to 14, the eligibility is being expanded to include a focus on rural communities, and the eligibility requirement that the organization's CEO is a member of the community being served has also been waived.
"We are excited about this opportunity to broaden the impact of this work and look forward to partnering with many great organizations as we work together to expand access to healthy food across the state," the foundation said.
Loading...