---
Chicago Dad Placed On Watchlist After Opposing Pornography In Schools
Authored by Joseph Lord via The Epoch Times (emphasis ours),
A Chicago father has learned that he has been placed on a flight watchlist after opposing pornographic materials in his kids' schools.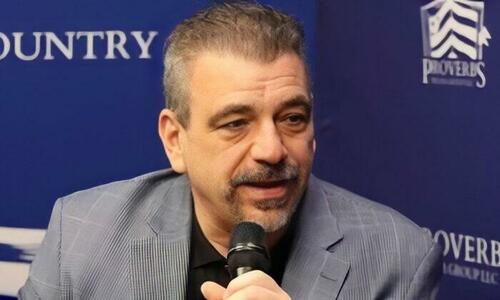 Over the summer of 2021, Terry Newsome—who described himself in comments to the Epoch Times as a "lifelong Democrat" until recently—was one of several parents in the 99th school district of Downer's Grove, Chicago, who expressed opposition to books in his children's library that had sexually explicit and pornographic content.
In December, Newsome discovered he had been placed on a watchlist.
On Dec. 16, 2022, he and his family attempted to board a plane en route to Turning Point USA's "America Fest" convention in Phoenix, Arizona.
Newsome, who travels a great deal for work, was shocked to learn that he had been placed on a watchlist and had to get substantially more screening before being allowed to board, causing him to miss his original flight.
Initially, Newsome was told that he had been placed on the list by the FBI. On his return journey from Phoenix, he was informed that the classification originated from the Department of Justice (DOJ).
Despite having been a Transportation Security Administration (TSA) pre-check-approved flier for over a decade, upon his family's arrival at O'Hare International Airport, Newsome learned about the new designation.
Upon arriving at the airport, Newsome's family found that they "couldn't check in electronically like we normally did." Initially, Newsome and his wife just chalked it up to the fact that they had minors traveling with them that were not their children.
It was only later that Newsome learned he had been given the dreaded "quad-S" designation on his ticket, an acronym standing for Secondary Security Screening Selection (SSSS).
Compared to the normal security guidelines for boarding, those with boarding passes marked SSSS must get far more screening.
SSSS boarding pass holders are traditionally removed from the line and brought elsewhere for additional screening. This screening is nothing if not thorough—passengers are asked to remove all items from their bags, which are then examined individually while the bag is thoroughly searched.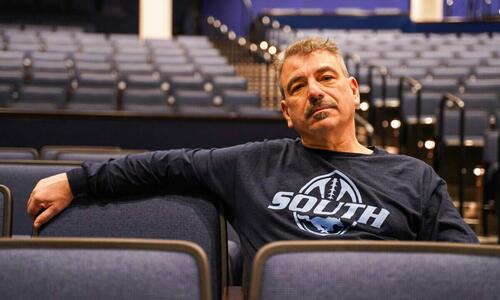 In addition to much stricter screening of bags, SSSS fliers are typically on the receiving end of a full-body pat down. They also have their hands (and sometimes, according to some reports) their feet swabbed to check for explosives.
Just how invasive this search can be depends on circumstances, but fliers with the SSSS designation can also expect to be prodded on questions like if they packed their own bag, where they're headed, why they're going there, and so on.
When he got to the airport, Newsome had no idea that he had been flagged with the SSSS designation.
He first realized that something was amiss at the ticket desk, where he was told by the clerk that she couldn't print his boarding pass. The issue was taking so long that Newsome told his family, who had already received their boarding passes, to go ahead without him.
They did, but were pulled out of the line for additional screening. Newsome hurried over to the TSA desk when he saw this to learn what was going on.
It was then that Newsome was told he had been flagged as a potential security threat. However, both he and the TSA staff, Newsome reported, assumed that the designation was an error and that the system had confused Newsome with someone else who shared his name.
After the additional screening, Newsome finally got to the gate, where he was denied access to his flight because the extra screening had caused them to be late. Newsome's family also failed to get on the flight due to the extra screening.
At that point, Newsome was finally told what was going on when an airport employee told them, "Somebody put you on a list with some real bad people."
After missing their first flight, Newsome was able to find another flight for himself and his family. But before he could board, the airline had to get approval from the FBI for him to fly.
The approval came through at the last moment, and Newsome's family was finally able to start their trip to Phoenix. Newsome was the last person to board his plane.
The same scene played out on the return journey, when Newsome learned he had been placed on the list by the DOJ.
FBI Dismisses FOIA Request
Following these experiences, Newsome sent a Freedom of Information (FOIA) request to the FBI, seeking more information about his newly discovered status as an alleged terror risk.
The FBI refused to discuss details with Newsome.
In the letter he received replying to his request, the FBI wrote in part: "The U.S. Government can neither confirm nor deny whether a particular person is on any terrorist watch list. Maintaining the confidentiality of government watch lists is necessary to achieve the objectives of the U.S. Government, as well as to protect the privacy of individuals who may be on a watch list for a limited time and later removed. If the U.S. Government revealed who was listed on any government watch list, terrorists would be able to take actions to avoid detection by government authorities. Thus, the FBI neither confirms nor denies the existence of your subject's name on any watch lists pursuant to FOIA exemption."
Because the federal government refuses to so much as acknowledge that Newsome has been placed on a list, it is unclear why Newsome's name was flagged for enhanced screening.
Newsome told the Epoch Times that he thinks the addition of his name to the list is in response to his past political activities.
In their response to an Epoch Times inquiry about Newsome, the FBI's press office insisted that the agency does not open investigations solely on the grounds of protected First Amendment activity.
"The FBI can never open an investigation based solely on protected First Amendment activity," the agency wrote. "We cannot and do not investigate ideology. We focus on individuals who commit or intend to commit violence and criminal activity that constitutes a federal crime or poses a threat to national security."
The spokesperson expressly refused to answer questions relating to the process of placing someone on a watchlist, including questions about oversight of the FBI's ability to place Americans on flight watchlists.
Additionally, Newsome also reached out to the TSA.
In his query, Newsome requested information and attempted to be placed back on the TSA pre-check list.
In its reply, the TSA said he was no longer eligible for its pre-check list, but suggested that Newsome would no longer be subject to enhanced screening. Newsome remains uncertain about his flight status.
"As a result of recurrent checks and based on a comprehensive background check, TSA was unable to determine that you pose a sufficiently low risk to transportation and national security to continue to be eligible for expedited airport security screening through the TSA Pre-[Check] Application Program," the reply said. "As a result, TSA has determined that you are no longer eligible to participate in the TSA Pre-[Check] Application Program.
"This eligibility determination for the TSA Pre-[Check] Application Program is within the sole discretion of TSA," the letter added. "Although you have been found ineligible to continue your participation in the TSA Pre-[Check] Application Program, you will continue to be screened at airport security checkpoints according to TSA standard screening protocols."
Opposition to Porn in School Library
Newsome had never been involved in school board meetings or politics until mid-2021, when he attended a district school board meeting after his then-eighth-grade son came home reporting that his teacher had told him that "there is no American dream."
Newsome, a descendant of European immigrants who had lived the American dream, was shocked to hear that. He called his children's principal to discuss the issue, and suspected that these issues would only get worse when his kids, fraternal twins, got to high school.
In July 2021, Newsome attended his first school board meeting at Downers Grove's Community High School (District 99).
Newsome immediately began a crusade on several hot-button topics, ranging from mask mandates to critical race theory, becoming the unofficial spokesman for several concerned mothers who were more hesitant to speak out.
"The moms are so happy to have an aggressive, type-A-personality father to join them. They had mostly fought this battle alone, against the giant system of public schools," Newsome told The Epoch Times.
Newsome's most controversial activism came with his opposition to the book "Gender Queer" by Mia Kobabe, a book containing sexually explicit images that teaches children about oral sex and controversial notions of gender identity.
After Newsome began speaking out against the book and the left-wing ideology that had inundated his children's schools, he began facing attacks from all corners, ranging from threats by Antifa to opposition by Rep. Sean Casten (D-Ill.).
Two days after the publication of an Epoch Times article about his activism, Newsome found threatening messages against him on a locally run Twitter account called Antifascist Rumor Mill.
"Action items announced soon in regard to Terry Newsome—time to Drop Pops and his hateful agenda," the tweet read, referencing Newsome's nickname "Pops."
"Terry trying to make a name for himself, look at his stupid face in the Epoch Times, the extreme #disinformation rag that echoed all the lies, the Big Lie, the 'Plandemic' lie, etc.," another tweet from the account said.
Newsome told The Epoch Times that many of those who have spoken against him and threatened him, including members of the school board, are in close league with Rep. Casten.
"The school board and the superintendent are all controlled by radical, radical leftists … that are very vocal in the Downers Grove Community and all supportive of Sean Casten," Newsome said. "So anybody that speaks out with a different opinion is brutally attacked on social media and called racist, homophobic, and so forth, no matter the truth."
"To make a point, I've said it from the very beginning, through now: me and the other parents are not anti-gay or homophobic—we're anti-porn," Newsome said.
January 6 Rally
Some of Newsome's critics have in the past pointed out that Newsome was present at the Jan. 6, 2021, "Stop the Steal" rally.
Newsome candidly admits that he attended the rally, but said that he had no bad intentions and broke no laws that day.
"I went to January 6, with my friend, a retired police officer," Newsome said.
According to Newsome, the FBI previously investigated his friend who attended the event, retired officer Rob Waller, and had cleared him of any wrongdoing.
Aside from an old Civil War-era sword, Newsome does not possess any weapons and was unarmed at the event.
Additionally, Newsome was undergoing immunotherapy for cancer at the time, leaving him in a weakened state.
Newsome said his only reason for attending the rally was to hear President Donald Trump speak and to ensure people were safe.
"We went down there for two things, one to see our president speak. Two, because we're both still big guys even though we're older," Newsome said. "We saw in November, December, families, parents overly attacked by Antifa [and] BLM in front of their hotels."
Newsome said he had left by the time order broke down at the rally, which he vindicated by providing time-stamped photos. Newsome's photos and time stamps from that day show that he did not trespass on Capitol grounds and was gone before the Capitol breach began.
Concerns of 'Weaponization' Of DOJ
Newsome's story comes amid concerns over the weaponization of the DOJ.
In November, House Republicans unveiled a 1,050-page report detailing whistleblower findings.
Since then, the party has authorized the creation of the House Select Subcommittee on the Weaponization of the Federal Government, which held its inaugural hearing on Feb. 9.
In his opening remarks, Weaponization Chairman Jim Jordan (R-Ohio) read out a litany of findings from whistleblower testimony.
For instance, on Nov. 18, 2021, Republicans on the House Judiciary Committee were told that the FBI had created a "threat tag" for parents voicing their concerns at school board meetings. In May 2022, another whistleblower revealed that dozens of parents designated with a "threat tag" were being investigated by the agency.
The same whistleblower said that the leadership of the FBI is "rotted at its core." Following this, that whistleblower had his security clearance revoked and was suspended from the FBI.  
In April 2022, another whistleblower told Republicans that FBI agents "were being run out of the bureau" for attending conservative political events while off duty.
Jordan also cited whistleblower testimony previously included in the whistleblower report that claimed that the FBI had manufactured domestic violent extremism events (DVEs) to hit "self-created performance metrics." Additional testimony in September 2022 revealed that Jan. 6 case files had been altered to make it appear that DVEs were on the rise, as Democrats and President Joe Biden have long claimed. The agent was later suspended.
In September 2022, yet another whistleblower revealed to Republicans that the FBI views the Betsy Ross flag, the original design of the American flag with 13 stars, "as a terrorist symbol."
Additional testimony found that the FBI accepts personal data on users from Facebook "without the user's consent."
Cara Ding contributed to this report. 
Loading...