---
Chicago Sees Deadliest Memorial Day Weekend In 8 Years Despite Hundreds Of Yellow-Vested 'Peacekeepers' In Streets
This Memorial Day weekend in Chicago was the deadliest the Democrat-run and crime-plagued city has seen in eight years, the Chicago Sun-Times has reported Tuesday.
One killing even happened close to Mayor Brandon Johnson's own residence. Going back to Friday evening, "at least 11 people had been killed and another 46 wounded since early Friday evening" resulting in a death toll that was the "highest since 2015, when 12 people were killed," according to the report. This marks 57 total casualties across the city from either shootings or knifings.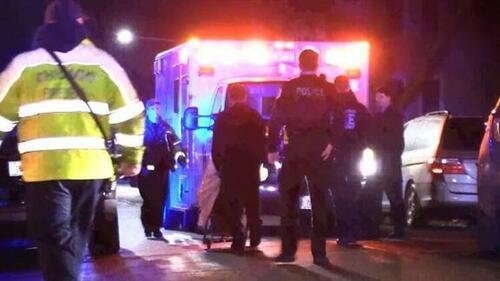 The newspaper records that the prior high came in 2016: "The total number shot, however, was still far below the 71 people wounded by gunfire over the 2016 holiday weekend," it notes.
Last year's Memorial Day weekend had marked a 5-year high. For the 2022 holiday weekend, 51 people total had ben reported shot, including 9 killed.
The eight-year high in deaths occurred despite that ahead of the weekend community activists had planned peace marches. The idea was that yellow-vested 'peacekeepers' would fan out and have a prominent presence in "hot spots" where violence is frequent in the south and west sides of the city. The marches and activism appeared to have little effect.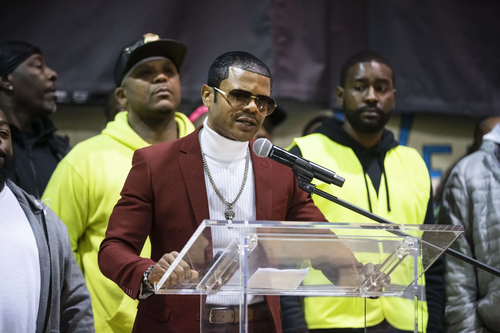 The initial Friday homicides reportedly happened within a few hours of each other, and included shootings and stabbings.
As for violent incidents which happened near the mayor's home, the Sun-Times details: 
The homicide near the mayor's Austin neighborhood home was discovered just after midnight Saturday in the 5700 block of West Chicago Avenue. A female, whose age was unknown, was stabbed to death and left in a nearby alley. And Monday evening, a shooting was reported about five blocks from the mayor's home. A man, 36, was shot near the street around 7 p.m. in the 700 block of North Pine Avenue. He was hospitalized in good condition.
As for the peacekeeping initiative, it is actually part of a formal initiative which has state funding, and has included 500 people having been hired and undergone training in conflict de-escalation. Last week into the weekend they had a presence in 102 "hot spots" in 14 Chicago communities.
Never fear.

Once peacekeepers are deployed throughout the City of Chicago, hey presto, crime will vanish.

Video: @ChicagoCritter. pic.twitter.com/eFVP8No1vv

— Chicago Contrarian (@ChicagoContrar1) May 29, 2023
However, judging by the tragic weekend statistics - which not only matched but surpassed similar deadly weekends - there appears to have been a somewhat fruitless exercise in optics, at least for the warm holiday weekend. But other metrics suggest and the program leaders themselves say that in some locales the program has been effective.
Below: Total Chicago Homicides per year, via heyjackass.com
Loading...