---
China Calls For 'Green Revolution' - Right After Approving "New Fleet Of Coal Plants"
Chinese President Xi Jinping announced plans last week to boost China's Paris climate accord target - calling for a green revolution and promising to achieve a peak in carbon dioxide emissions before 2030, and carbon neutrality before 2060.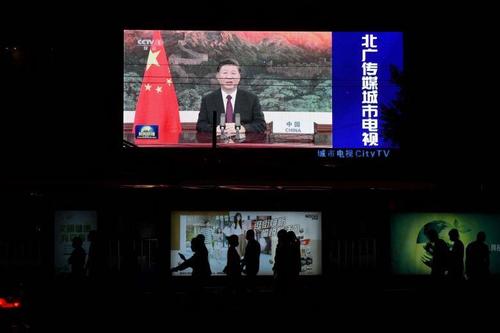 "China will scale up its intended Nationally Determined Contributions (to the Paris agreement) by adopting more vigorous policies and measures," he said, urging the rest of the world to adopt a "green recovery of the world economy in the post-Covid era."
That all sounds nice - except that as AFP (via Straits Times) notes, "fresh spending on coal to rev up a virus-hit economy threatens to nullify its audacious bid to lead the world into a low carbon future."
The fossil fuel has powered China's economic surge over the last 30 years, and the nation burns about half the coal used globally each year.

Between 2000 and 2018, its annual carbon emissions nearly tripled, and it now accounts for nearly a third of the world's total greenhouse gases linked to global warming.

Despite pledges to wean the economy off coal with the world's most ambitious investment in renewables, China's coal consumption climbed back in June this year to near the peak levels seen in 2013.

That was in part due to a pivot back to coal after geopolitical uncertainty in the Saudi peninsula, China's main oil supplier. -AFP via Straits Times
After COVID-19 drove China's economy to contract for the first time in three-decades, Chinese officials revved up the production of coal plants in order to revive provincial economies in dire circumstances. 
According to Li Shuo, senior climate and energy officer at Greenpeace China, there's a "tension at the heart of China's energy planning" which "pits Beijing's strategic interests against the immediate goals of cash-strapped provincial governments, makes it difficult to walk the talk" about a cleaner future. "China's energy policy is like a two-headed beast, with each head trying to run in the opposite direction," he added.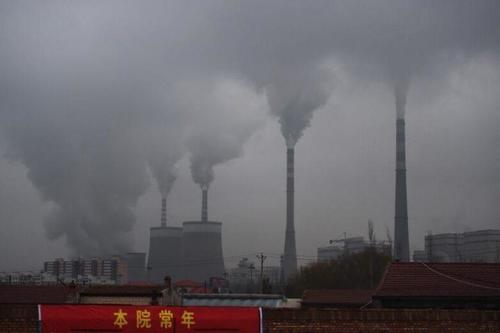 So, while Xi is making grandiose pronouncements about a 'green revolution' - the backdrop is that in the first half of 2020, China approved 23 gigawatts-worth of new coal power projects, which is more than the previous two years combined according to the report, citing San Francisco-based environmental NGO, Global Energy Monitor (GEM).
"A new fleet of coal plants is in direct contradiction with China's pledge to peak emissions before 2030," said Lauri Myllyvirta, China analyst at Centre for Research on Energy and Clean Air.
Meanwhile, China's coal surge will most likely destroy the market for renewables within the country - as China uses Soviet-style energy distribution quotas, where power suppliers are allocated a monthly supply cap - which has pushed local governments to boost allocation for inexpensive coal, leaving less room for renewables regardless of investment in new technologies.
Wind and solar farms have been forced to idle and dozens of new renewable projects have been cancelled since late last year as small private operators struggle to make money. -Straits Times
"Local governments prefer to buy more coal-generated power to protect mining jobs," said Li.