---
China Refused US Request For Phone Call After Spy Balloon Shot Down
After the United States shot down China's spy balloon on Saturday, China refused a US request for a call between Defense Secretary Lloyd Austin and his counterpart, Wei Fenghe - a sharp escalation in tensions during an already tenuous period in US-China relations.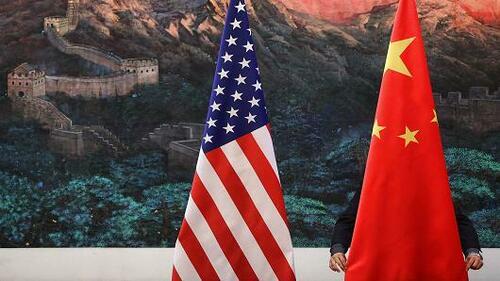 "On Saturday, 4 February, immediately after taking action to down the PRC balloon, the DOD submitted a request for a secure call between Secretary Austin and PRC Minister of National Defense Wei Fenghe. We believe in the importance of maintaining open lines of communication between the United States and the PRC in order to responsibly manage the relationship. Lines between our militaries are particularly important in moments like this. Unfortunately, the PRC has declined our request. Our commitment to open lines of communication will continue," according to a statement from Pentagon Press Secretary Brig. Gen. Patrick Ryder.
On Tuesday, China said it will "resolutely safeguard its legitimate rights and interests" over the shootdown - which resulted in the cancellation of a highly anticipated visit to Beijing this week by US Secretary of State Antony Blinken, which many hoped would result in an improvement in relations.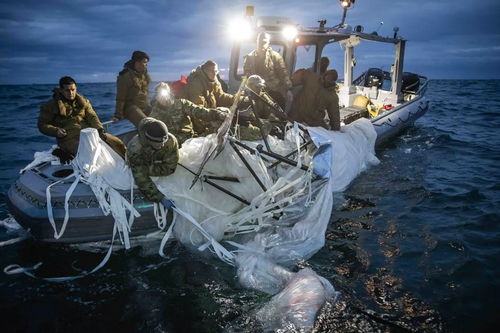 According to China, it was a civilian balloon used for meteorological research - with Foreign Ministry spokesperson Mao Ning reiterating on Tuesday that the "unmanned airship" posed no threat and 'accidentally' entered US airspace.
Mao said that the US overreacted, instead of conducting itself in a "calm, professional" manner.
"The balloon does not belong to the U.S. The Chinese government will continue to resolutely safeguard its legitimate rights and interests," Mao added a a daily briefing, adding that the balloon "belongs to China."
Tensions between the US and China have been the source of concern for US lawmakers and many allies, who worry that an outright conflict with Beijing would lead to economic disaster, and further solidify their relationship with Russia.
According to Taiwanese media, the same type of balloon has been spotted over the island at least three times in the past two years - though Taiwan's Ministry of National Defense has never formally blamed China.
As for China's 'weather balloon' claim, the head of Taiwan's Central Weather Bureau, Cheng Ming-dian, thinks not.
"In the meteorology world, I haven't found a person who has seen or heard of a weather balloon that looks like this."
Loading...