---
Chinese Balloon's Large 'Reconnaissance Section' Located, But Still Hasn't Been Retrieved 
US officials in Friday press briefings revealed that the large undercarriage of the Chinese balloon shot down off the South Carolina coast last Saturday has been located.
Officials are dubbing it the alleged spy balloon's "reconnaissance section" - and are describing it as so large, at about 30-feet-long or more, that it will need a specialized crane or winch to recover.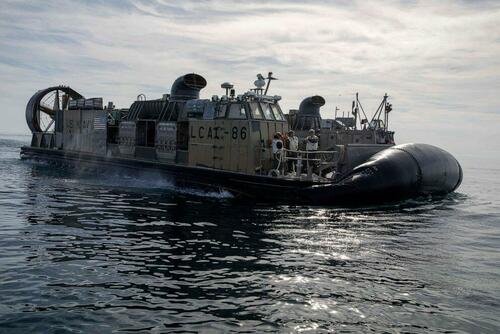 This means recovery efforts could take days longer, the officials explained, also given bad weather moving into the area.
"A second U.S official also told ABC News that while the main reconnaissance section of the balloon has been found, recovery operations have been suspended until Monday because of rough waters," ABC reports. "The official said the rough weather was outside the window under which Navy divers could safely conduct operations."
There's now fear that some of the debris on the ocean floor could be moved by currents related to the bad weather, for which measures are being take to track the objects.
New photographs of the ongoing recovery efforts were also released Friday, showing a large-scale effort with specialized maritime equipment underway.
Given that the 'reconnaissance section' of the downed balloon has still not been recovered, as the new information confirms, this makes FBI statements issued within the last two days a bit dubious.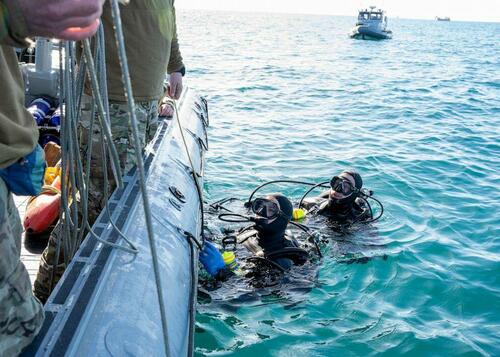 By mid-week, FBI and other US officials had been describing 'surveillance' equipment and antennas observed on the balloon; however, it was left vague whether this was based on direct forensic analysis of the recovered evidence or not, even while acknowledging the FBI was examining some of the debris.
Media headlines suggested that spy equipment had definitively been recovered, but clearly it hasn't yet, given that the most important part of the balloon remains on the ocean floor.
Loading...