---
Chuck Todd Goes Nuclear After Ted Cruz Mentions 'Debunked' Ukraine Election Meddling
Resistance activist and NBC host Chuck Todd lost his cool on Sunday after Sen. Ted Cruz (R-TX) said that Ukraine "blatantly interfered" in the 2016 US election.
Of note, less than three months before Donald Trump was elected, Ukrainian officials working with a DNC operative leaked a "black ledger" containing evidence of off-book payments to Trump campaign manager Paul Manafort - leading to his disruptive ouster, while Ukraine's ambassador to the UK, Valeriy Chaly wrote in an Op-Ed for The Hill slamming Trump in the same month.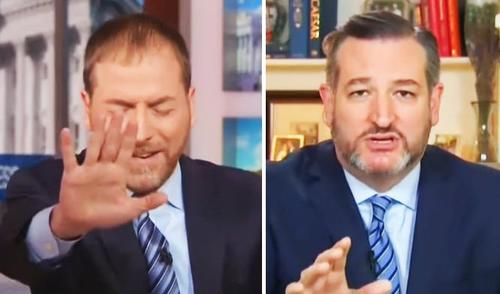 While Democrats have sought to ignore or downplay this as a 'debunked' theory, Republicans aren't letting it go - nor are they giving the Bidens a pass for what looks like textbook corruption while then-Vice President Joe Biden was in charge of the Obama administration's Ukraine policy.
"Any president, any administration is justified in investigating corruption. There was serious evidence of real corruption concerning Hunter Biden. [He] was on the board of Burisma, the largest natural gas company in Ukraine. Do you know how much he was paid every month? $83,000 — that's a million dollars a year," said Cruz - adding "The media ought to care if there is actual corruption ... Do you think Hunter Biden with zero experience justifies making ten times as much as the board member of Exxon Mobil?"
Todd then asked Cruz: "Do you believe Ukraine meddled in the American election in 2016?" - to which Cruz replied "I do. And I think there is considerable evidence."
Todd then suggested that President Trump could have created "a false narrative" in order to hurt Cruz during the 2016 Republican primary - to which Cruz shot back: "Ha, ha, ha. Except that's not what happened. The president released the transcript of the phone call. You can read what was said in the phone call."
"On the evidence, Russia clearly interfered in our election, but here's the game the media is playing because Russia interfered, the media pretends nobody else did. Ukraine blatantly interfered in our election. The sitting ambassador from Ukraine wrote an op-ed blasting Donald Trump during the election season."
"I understand that you want to dismiss Ukrainian interference because they were trying to get Hillary Clinton elected, which is what the vast majority of the media wanted anyway."
Ukraine's campaign meddling led directly to the resignation of Trump's campaign chairman

We can all see the effects of this

To say this didn't happen is denying reality

— Ukrainian Meddler Poso🇺🇦 (@JackPosobiec) December 8, 2019
For his insolence, Cruz is of course being labeled a Putin puppet - while Axios showed their true colors with the headline: "Cruz promotes conspiracy that Ukraine "blatantly interfered" in U.S. election." - Their article, meanwhile, makes no mention of Manafort or the black ledger, which is what Cruz was referring to.
Oh for fuck's sake https://t.co/B2evKw9gMv

— Caitlin Johnstone ⏳ (@caitoz) December 8, 2019
Meanwhile...
Only Putin stooges would suggest any connection between Ukraine and Hillary Clinton pic.twitter.com/y6IWUOpZBs

— Ukrainian Meddler Poso🇺🇦 (@JackPosobiec) December 8, 2019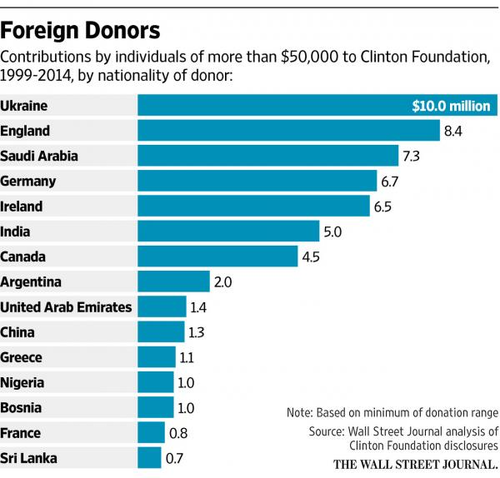 Mediate & Chuck Todd, having lied throughout the Russia "collusion" BS, now lie about Ukraine.And if Todd wants to be the mouthpiece for the Dems, then he should have the integrity to resign from the news business &push his propaganda as a paid DNC hack https://t.co/SEvHr57Rfp

— Mark R. Levin (@marklevinshow) December 8, 2019