---
Covenant School, Church Allowed To Intervene In Public Records Lawsuits Seeking Shooter's Writings
Authored by Chase Smith via The Epoch Times (emphasis ours),
The Covenant School, and its parent organization Covenant Presbyterian Church, will be allowed to argue their interest in whether or not the school shooter's writings will be released to the public, as Chancellor I'Aesha Myles ruled for them to become third-party interveners in the public records case on May 24.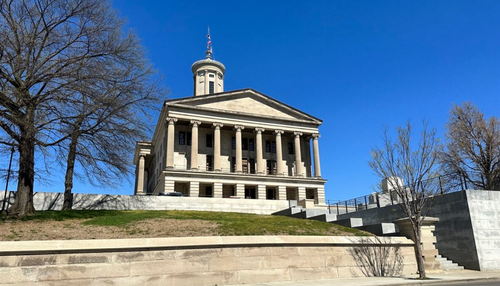 In her order on Wednesday evening, Myles said that arguments presented in the court on Monday impacted her decision. Then, the Covenant school and church argued that release of the documents could have a negative impact on the school and church's security moving forward, as well as risking the release of private information that would cause harm.
"[The Church and the School] demonstrated during oral argument that the documents and materials collected by [the Metropolitan Nashville Police Department] during its purportedly ongoing criminal investigation contain materials created by the Church and the School that would normally be kept private," Myles wrote. "Therefore, the Court will allow the Church and School to intervene in this matter and to provide a brief that sets forth their claims and/or defenses regarding the matters pending before the Court."
Myles added, "Both the Church and the School have asserted that should those documents and materials be released to the Petitioners, they would sustain a palpable and distinct injury as a result of public access to their private documents…"
Attorneys for the petitioners—which includes Tennessee residents, The National Police Association, the Tennessee Firearms Association, a former Tennessee sheriff, the Tennessean newspaper, and a state senator acting in his personal capacity—made various arguments against the intervention on Monday.
The petitioners are suing the Metropolitan Nashville Police Department (MNPD) for their denial of public records requests under the Tennessee Public Records Act (TPRA) related to shooter Audrey Hale's writings.
The parties sued the department in separate cases that have been merged into one, as they all had similar interests in getting the documents under the TPRA, after all being denied under a rule cited by MNPD, which alleged that the documents were exempt from public disclosure due to an ongoing investigation.
Police Provide New List of Exemptions
Myles ruled that MNPD could present and argue additional exemptions not previously cited to petitioners in their denial of public records requests, and submit a list of new exemptions on Wednesday evening.
Although MNPD used Rule 16 of the Tennessee Rules of Criminal Procedure in their denial of public records request, including in their denial letter to an Epoch Times reporter based in Tennessee, the chancellor did not limit them to submitting additional possible exemptions at Monday's hearing.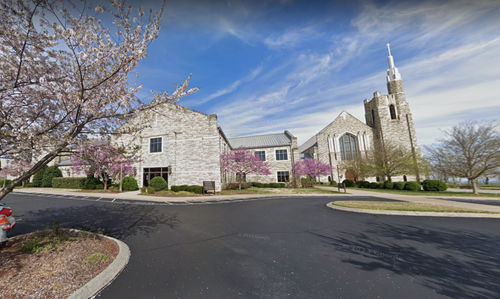 On Wednesday afternoon, Myles issued an order requiring MNPD to file a list "setting forth all exemptions" to the TPRA and "any other legal authority it will raise" at a June 8 hearing as "support for limiting the public release of the records requested by petitioners."
She issued the oral ruling on Monday, adding in the written order that the list is due no later than 11:59 p.m. on May 24.
Attorneys for the petitioners on Monday argued that MNPD should not be allowed to claim new exemptions as reason for denying the TPRA requests, stating in their opinion that MNPD should only be allowed to argue the Rule 16 exemption cited in their denial letters.
New Exemptions to be Argued
MNPD plans to add additional exemptions after their original denial citing only Rule 16. They will still argue the records are exempt under Rule 16 but add five total exemptions, starting with Rule 16.
Exemption two cites Tennessee Code that states, "No governmental entity shall publicly disclose personally identifying information of any citizen of the state."
Exemption three cites Tennessee Code stating, "Information, records, and plans that are related to school security, the district-wide school safety plans or the building-level school safety plans shall not be open to public inspection."
The fourth exemption concerns minor victims, and treating their information as confidential and not open for inspection by the public.
The last exemption is a Tennessee law that states medical records of deceased persons, law enforcement investigative reports, photographs, video and other images of deceased people "shall not be public records."
The petitioners have not yet filed response to the rulings but should be expected to do so in the coming days.
Monday's Hearing: Victims' Rights
In the hearing on Monday, attorneys argued that intervention should be granted owing to victims' rights, while opposing attorneys lodged complaints of government suppression, violations of First Amendment rights, and violations of the Tennessee Public Records Act (TPRA).
The attorney for the parents of Covenant School students, Eric Osborne, argued that victims' rights under the Tennessee Constitution allow the nearly 100 families seeking his firm's help to intervene. He argued that the surviving children, represented by their parents, were all victims of attempted murder.
Osborne also said it was the belief of parents that Hale's writings could inspire copycat attacks or even a repeat attack on the school.
Robb Harvey, an attorney representing the Tennessean newspaper and state senator, said the denial and ensuing decision on whether the parties may intervene amounted to a "chilling of First Amendment rights."
He stated it was his belief that the "parents and families of the people who were killed [are] not victims of a crime," so victims rights shouldn't come into play. He added the victims were murdered.
On Wednesday morning, Lt. Brent Gibson, who is in charge of the Covenant investigation, filed a declaration letter to the court stating he believes that all those present at the school were victims. He added he believes the school and church were victimized as well, due to "extensive damage," as were the officers who were fired at.
Arguments to Intervene
Attorneys for The Covenant School and Covenant Presbyterian Church had similar arguments in their motion to intervene, citing state law that exempts information related to school security plans from public inspection.
Exempt from release for public inspection under the TPRA are "information, records, and plans that are related to school security, the district-wide school safety plans or the building-level school safety plans."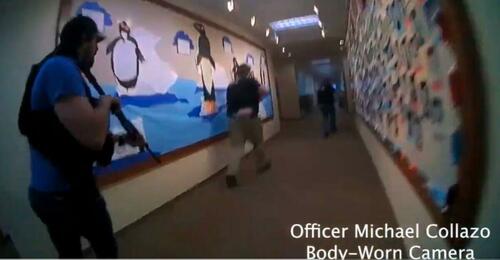 In their court petition to intervene, attorney's for The Covenant School argue that release of the documents "may impair or impede its ability to protect its interests and the privacy of its employees and students… [and] could cause security and safety issues for the school, its employees and students."
Of this, Harvey argued that the policy on exemptions for school safety only applies to public schools and not private schools.
Attorney Insinuations
Douglas Pierce, attorney for the National Police Association and Tennessee resident Clata Brewer, insinuated MNPD may have already made their Rule 16 argument moot because parents already seem to know what's in the writings they are trying to prevent release of.
"I want to point out what document we're talking about here, because that's very critical," he said on Monday. "The document we are talking about was not a document that ever belonged to any of these alleged interveners, it is not a document that they ever created. This is some third party document, but you do get the distinct impression from what has been filed … they all know what is in that document."
He added his belief is that the writings had been "made available to [parents] either overtly or just told what's in it," which is not what the rest of the public has had access to.
Loading...