---
"Girl Of The Week" - Current Aide Accuses Cuomo Of 'Ogling' Her Body, Gazing Down Her Shirt
Update (1700ET): Minutes before 1700ET on a Friday afternoon, the NYT dropped the latest scoop about a Cuomo staffer accusing him of sexual harassment. But this time, the accuser is somebody who still works in the governor's orbit.
Alyssa McGrath, an employee of the governor's office, reportedly described to the NYT a series of unsettling interactions with the governor, telling the New York Times that the governor would "ogle her body, remark on her looks, and make suggestive comments to her and another executive aide."
The 33-year-old McGrath is the first current aide to speak out against the governor. The other 7 accusers shared stories of behavior that transpired a few years ago, stretching back to the year 2000.
However, while McGrath is the first aide to publicly come forward, reports earlier this month claimed another, anonymous, young woman working for the governor was once physically harassed by Cuomo: the governor reportedly put his hand under her shirt. Reports of her account surfaced just days after Cuomo publicly claimed that he never touched anybody without permission. McGrath told the NYT that Cuomo had asked the young woman in question not to discuss the incident with anybody.
"He told her specifically not to tell me," she said.
McGrath told the NYT how the governor "normalized" a culture that tolerated his flirty banter and inappropriate remarks.
Ms. McGrath did not accuse the governor of making sexual contact, though she said that she believed that his actions amounted to sexual harassment.

Over the last three years, Ms. McGrath said, the governor had seemingly fostered an unusual work triangle with her and her friend, the co-worker he allegedly groped, blending a professional relationship with unwanted attention. There was paternalistic patter, but also a commandeering, sometimes invasive physicality.
Cuomo once took a photo with another aide and sent it to McGrath in an attempt, she believes, to make her jealous.
"We were told from the beginning that was a typical move of his," she said. "Who was the girl of the week? Who was the girl of the month?"
She added that it was only after the fact that she realized Cuomo's behavior was inappropriate.
Ms. McGrath said that it was only after the fact that she found these interactions to be troubling — a sense that grew with each new sexual harassment accusation lodged against the governor, and his blanket denials.
A lawyer for Cuomo has already responded to the allegations.
On Friday, Rita Glavin, a lawyer for Mr. Cuomo, responded to Ms. McGrath's allegations by saying that "the governor has greeted men and women with hugs and a kiss on the cheek, forehead, or hand. Yes, he has posed for photographs with his arm around them. Yes, he uses Italian phrases like 'ciao bella.'"

Ms. Glavin added: "None of this is remarkable, although it may be old-fashioned. He has made clear that he has never made inappropriate advances or inappropriately touched anyone."
The NYT also reviewed emails, presumably provided by McGrath, detailing how Cuomo's office would routinely ask young female women working as executive assistants at the Capitol to work overtime on weekends at the executive mansion. One scheduler wrote in an email to McGrath and another woman: "Hi gals," read one email sent to the two women on Feb. 29, 2020. "Who can spend a little while with him when he gets back on the book signing project?" And when McGrath sought another job in the Capitol in 2019, she was told that the governor's fondness for her would interfere with her taking a new position.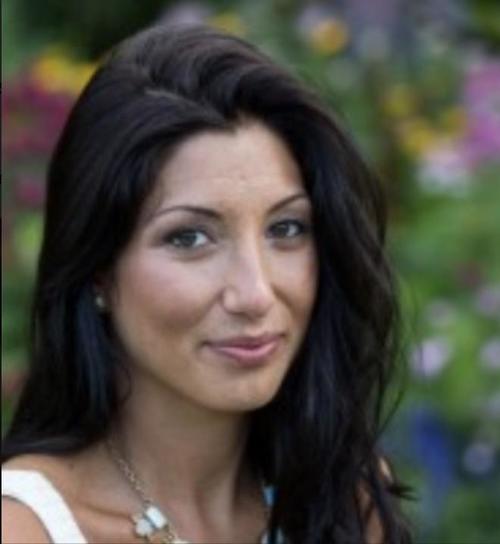 McGrath
She also shared embarrassing stories about Cuomo labeling her and another co-worker with an embarrassing nickname - "mingle mamis" - and, in addition to ogling her body, she claimed she once caught Cuomo blatantly looking down her shirt.
"I put my head down waiting for him to start speaking, and he didn't start speaking," she said. "So I looked up to see what was going on. And he was blatantly looking down my shirt."

The governor noticed her gaze, she said, and then "made a reference, a subtle reference, saying, 'What's on your necklace?' Which was in my shirt."

Ms. McGrath said she felt flushed and embarrassed — "My face turned really hot," she said — but she continued to work. She shared this experience at the time with her co-worker.
McGrath said she watched Cuomo's press conference where he claimed to have never touched a woman inappropriately, and she said it made her furious. "It makes me really upset to hear him speak about this and completely deny all allegations," she said, saying it left her in disbelief. "And I have no doubt in my mind that all of these accusers are telling the truth."
At this rate, the other staffer who claimed Cuomo recently groped her will be delivering her first public interview before Opening Day.
* * *
Update (1250ET): Following the tawdry tidbits revealed earlier by former Cuomo aide Lindsey Boylan (better known as Cuomo accuser No. 1), WSJ has returned with some more details about the investigation being run by NY AG Letitia James, while another outlet shared leaked details from a federal investigation into whether Cuomo or his aides provided false data on nursing home COVID deaths to the Feds.
WSJ reports that investigators leading the NY AG's investigation are looking into whether some Cuomo staffers were complicit in their boss's alleged harassment of women. Specifically, they're looking into how the administration handles complaints, and whether it took steps to intimidate its accusers. As part of the probe, Boylan, and two other accusers and former staffers, Charlotte Bennett and Ana Liss.
During the interviews, the women were reportedly asked about Cuomo's behavior, how complaints were handled, and whether Cuomo or his staff retaliated against any accusers.
"We have been assured the investigation is going to look at all of the issues," said Debra Katz, Ms. Bennett's attorney.
Why is this being investigated so thoroughly? Because back in 2018, Cuomo signed a law requiring these types of sexual-harassment complaints to be investigated by the Governor's Office for Employee Relations. The law also says any supervisor who observes or becomes aware of such conduct must report it.
Boylan also reportedly discussed the leak of her personnel records to the press with state investigators.
But the AG's office isn't running the only investigation. The FBI is also investigating whether Cuomo or his staffers broke any federal laws when they "accidentally" (according to Cuomo) misreported the number of COVID-linked nursing home deaths in the state by a staggering margin. The City, an upstart local media outlet covering New York, reported earlier this week that investigators are looking into a an unusual budget provision granting operators of nursing homes legal immunity from anything that happened during the COVID pandemic. The measure granted nursing homes and hospitals broad legal protections against lawsuits and criminal liability for care provided to residents and patients during the pandemic. The bureau is reportedly most interested in the nursing home provision and how it got into the budget at the 11th hour.
Finally, the New York Times reported just minutes ago that the FBI is also looking into whether Cuomo aides deliberately gave false data to the DoJ. Investigators have gone so far as to subpoena Cuomo's office for records, along with contact lawyers for Cuomo aides and interviewing senior officials from the Department of Health. In some cases, agents traveled to the homes of officials to interview them about the data.
Cuomo's office and health officials initially publicized only the number of residents who succumbed to COVID inside nursing homes in the state, even after they allegedly became aware that thousands more residents had died after being transferred to hospitals. In a press conference, Cuomo acknowledged the "mistake", but claimed it was an oversight.
Already, top Cuomo aides like Melissa DeRosa (Cuomo's top aide who earned her own NYT profile during the depths of the COVID crisis) have tried to take the blame upon themselves, with DeRosa claiming she "froze" after the federal data request, which came in late office and purportedly overwhelmed the governor's staff.
At this point, with state and federal investigators closing in, what are the odds Cuomo will pull a Chris Christie and throw his aides under the bus to save himself?
* * *
Although the mainstream press has seemingly stopped paying attention to the still-expanding sexual harassment controversy (stories are still hitting, but they've been relegated to the meat of the NYT metro section), more troubling details about Gov. Cuomo's conduct have continued to dribble out, thanks to his 7 accusers, and a handful of former Albany reporters who have also shared some stories about Cuomo's sleazy approach to hitting on women in the workplace.
Well, that might change, since on Friday, #MeToo scribe Ronan Farrow published a lengthy interview in the New Yorker with Lindsey Boylan, a former Cuomo staffer running for Manhattan Borough President. Boylan published her first sexual harassment allegations on Twitter late last year. But it wasn't until she expanded on those claims in a medium post - around the same time that Cuomo admitted to lying about COVID nursing home death numbers - that other women started coming forward.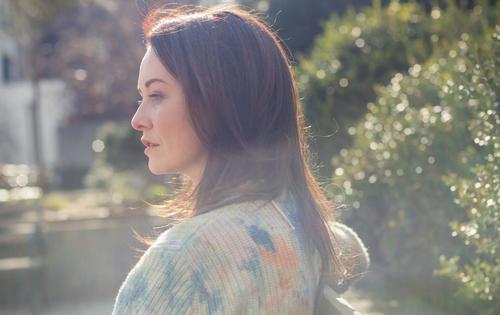 Weeks later, with the third-term governor still refusing to resign, Boylan is back with a high-profile exclusive interview with one of the most visible working journalists in America (Farrow's reporting has been credited with helping to launch the #MeToo movement).
Boylan's interview arrives a few days after the NYT reported on a letter purportedly penned (at least in part) by Cuomo, in which he sought to aggressively discredit the former staffer-turned-pollitician. The New Yorker added on Friday that Cuomo and his team also conspired to leak Boylan's personnel file, which included details about alleged bullying by the former staffer (details appeared in stories published by the AP and others). But Farrow also spoke with other former Cuomo staffers who affirmed that Boylan could often be hostile and bullying, suggesting that she gave as good as she got.
Perhaps the most alarming segment of her latest interview was a story Boylan shared where Cuomo made a crude joke about his desire to sleep with her. After a German shepard excitedly mobbed Boylan, the governor reportedly remarked that he would "mount" her if he were a dog.
She said that, in October, 2017, as she sat with the Governor on a private plane, he told her, "Let's play strip poker." (In a statement released by the Governor's office, four former staffers listed as being on such flights that month said that they had not witnessed the exchange.) In 2018, in an incident she has not previously disclosed, Boylan attended a meeting on the ground floor of the Governor's mansion. At a press conference that February, Cuomo had proudly showed off his new puppy, a Siberian-Shepherd-Malamute mix named Captain. After the meeting, Boylan said that she made her way toward the entrance with the Governor, and Captain approached her. When the dog jumped up and down near her, Boylan said, she reached out to calm him, and then backed away. Cuomo, she said, joked that if he were a dog, he would try to "mount" her as well. Boylan said that she did not reply. "I remember being grossed out but also, like, what a dumb third-grade thing to say." She added, "I just shrugged it off." A spokesperson for Cuomo declined to comment specifically on the claim, but reiterated Cuomo's denial that he behaved inappropriately with Boylan.
Another notable tidbit from the NYer story: Boylan alleged she once listened on as Cuomo verbally abused Susanne Craig, then the NYT's Albany bureau chief, who would later go on to achieve mainstream fame as one of the NYT journalists who reported on leaks related to Trump's tax returns.
Another factor informed Boylan's decision to first disclose her allegations online, on her own terms. She had been fearful about reporters' willingness to stand up to Cuomo's tactics. Cuomo and his aides were legendary for their bullying of the press. According to a source familiar with the episode, in a February, 2014, off-the-record dinner with the Times, Cuomo, after several drinks, began shouting at Susanne Craig, the newspaper's Albany bureau chief, finally telling her, "I'm going to ruin you. As long as I live, I will never speak to you again." Cuomo then stormed out of the restaurant. (A Cuomo spokesperson acknowledged a "tense disagreement" with Craig over an article. He added, "It's no secret that the office has had a number of difficult conversations with reporters over the years––we respect tough reporters and hope they respect us.") Several months later, Craig was part of a team of Times reporters who published an investigation into Cuomo's disbanding of an anti-corruption commission.
Boylan's political instincts are clearly pretty-well developed at this stage. She's proving adept at keeping the narrative alive. But as for whether this media savvy will translate to a win in NYC's June Democratic primary, well, we'll just have to wait and see.