---
No Deal: House Adjourns Without Electing Speaker
Update (2010ET): Hopes of a Thursday night deal were dashed, as the Washington Examiner's Juliegrace Brufke reports "No GOP conference meeting tonight, but will hold a phone call to discuss the path forward tomorrow morning, I'm told."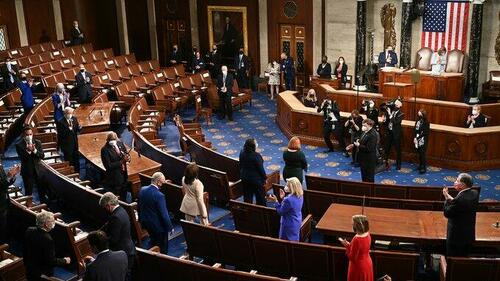 And as the Wall Street Journal notes, while some of the GOP holdouts have 'stepped up the pace of discussion' during the third day of voting - it's unknown whether enough anti-McCarthy members could potentially change their votes to give McCarthy the job. Thus far, he has lost 11 votes.
"We're still working — that's a good sign," said Rep. Chip Roy (R-TX).
The stalemate has left House Republicans fractured after they reclaimed the majority in the November election and has stopped all other business in the chamber. McCarthy has tried to break the deadlock by offering significant concessions on House rules that would weaken his power and his ability to control hard-liners in his party, which raise the risk of chaos on issues like the debt ceiling and government spending. -Bloomberg
Throughout the day on Thursday, the office of #3 Republican Tom Emmer of Minnesota became ground zero for negotiations between McCarthy's side and some of the holdouts - which included Reps. Scott Perry, chair of the conservative Freedo Caucus, Chip Roy, Byron Donalds and Ralph Norman were seen shuffling in and out of, according to the report.
Others involved in the discussions included Reps. Brian Fitzpatrick, co-chair of the Problem Solvers Caucus, and Dusty Johnson, who heads the Main Street caucus.
One of the holdouts, Rep. Ralph Norman of South Carolina suggested he could be convinced to swap his vote from "no" to "yes" if he likes the deal. Norman has been pushing for term limits for lawmakers and a balanced budget, as well as a commitment to use the upcoming debt ceiling debates to cut spending.
That said, McCarthy could still fall short - as Reps. such as Matt Gaetz (FL) and KLauren Boebert (CO) appear to be in the "Never Kevin" camp.
McCarthy ally Brian Fitzpatrick, co-chair of the Problem Solvers Caucus, suggested that negotiations could extend through the weekend.
The House will reconvene at noon on Friday.
I said on podcast yesterday and @LarryOConnor wrote today, he's not selling himself. He's not giving the public a reason to support him other than "it's my turn" He thinks he deserves the job, and that's a big part of why we're here. https://t.co/aZrjr5DPbS

— Stephen L. Miller (@redsteeze) January 6, 2023
*  *  *
Update (1955ET): While Rep. Kevin McCarthy (R-CA) just lost his 11th round of voting for House Speaker, according to the well-connected Jake Sherman of Punchbowl News, a deal may be imminent, as House Republicans want to elect a speaker tonight.
"DEAL IS CUT -- either it moves people, or McCarthy is in serious trouble," says Sherman, who says lawmakers are currently in review and may recess to allow discussion."
🚨 NEWS: HOUSE REPUBLICANS pushing to elect a speaker tonight, per sources involved in the talks

DEAL IS CUT -- either it moves people, or McCarthy is in serious trouble

LAWMAKERS reviewing. House could recess to allow discussionhttps://t.co/jox0hviGKk

— Jake Sherman (@JakeSherman) January 6, 2023
*  *  *
Update (1820ET): While we wait on a possible deal for Speaker, get this - the NY Times' Mara Gay says that "some" of the anti-McCarthy holdouts were elected "stop the tide of diversity in the country, the browning of America, the fears that surround that."
So - now opposing McCarthy makes one a racist.
NYT's @MaraGay: "Some" of the anti-McCarthy holdouts were elected to "stop the tide of diversity in the country, the browning of America, the fears that surround that" pic.twitter.com/sRMPHTqLbT

— Tom Elliott (@tomselliott) January 5, 2023
Care to name which of the 20 holdouts was elected to "stop the tide of diversity" in the country, Mara?
Was this what Joe Rogan meant when he called the NYT 'corrupt' and 'full of shit'?
Update (1730ET): After a 10th failed vote for Speaker, Punchbowl News' Jake Sherman reports that a deal between McCarthy and his opponents is 'close.'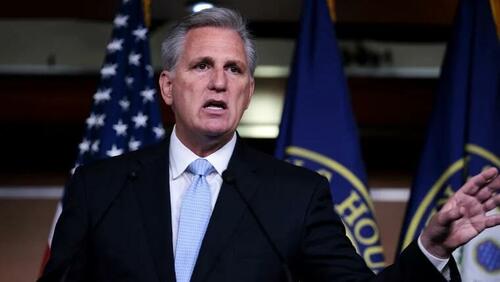 According to Sherman, Reps. Chip Roy and Patrick McHenry have been negotiating, and "All the big players are now in TOM EMMER's 1st floor office."
An offer 'in writing' is expected by tonight.
🚨 NEW: Sources tell us a deal between MCCARTHY and his opponents is close.

CHIP ROY and PATRICK MCHENRY have been negotiating it

All the big players are now in TOM EMMER's 1st floor office.

RALPH NORMAN says he expects an offer in writing tonight

w @bresreports/@heatherscope

— Jake Sherman (@JakeSherman) January 5, 2023
Update (1640ET): McCarthy has lost for a ninth time, officially making this the longest speaker's race since 1859, when it went to 44 ballots. A tenth vote has begun.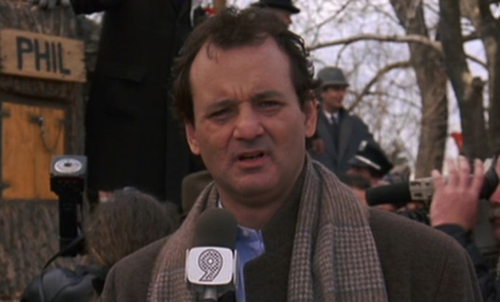 As a reminder, House business is frozen until a speaker is elected.
"The Biden administration is going unchecked and there is no oversight of the White House, State Department, Department of Defense, or the intelligence community. We cannot let personal politics place the safety and security of the United States at risk," wrote the incoming chairs of various committees Thursday morning.
Also stalled is clearance for sensitive and classified information.
"I sit on the House Intelligence Committee. We oversee all 19 intelligence agencies. We are currently offline," said GOP Rep. Brian Fitzpatrick.
House Rules - which are set with each new Congress - are frozen.
Staff won't get paid if there isn't an approved package of House Rules by the end of business on January 13th, according to a letter sent last week by the committee in charge of such matters, CNN reports.
That said, members-elect will still get paid.
Surprised?
According to GOP Rep. Don Bacon of Nebraska, a McCarthy supporter, this process could go on "for a long time."
"These folks do not know how to get to yes. They've been offered every concession, or met every concession. They just don't know how to get to yes. It's an embarrassment to them, our party, the House and our country. I think there is totalitarian states out there, look at those 20 and say this is why we don't want democracy. That's an embarrassment. ... We're going to be doing this for a long time," he said, adding that he just came out of a meeting with 80 to 90 'Main Street Republicans.'
"We said if you're not committed to do this to the very end, go ahead and just leave. ... But every single one said we're here until the very end. We cannot allow 20 people to hold us hostage, act as political terrorists. ... There is a large group that are in this until the end. And I believe that Kevin McCarthy is not going to back down," Bacon added.
Further, Bacon said that the group of 20 holdouts will get smaller, and that the GOP may work with Democrats on the process.
"We need to consider at some point how we're going to work across the aisle if this small group will not cooperate. There is some concessions that the other side will want and there may be some grounds that we can provide a more bipartisan structure this this House and eventually get to 218," he added.
Meanwhile, the RINOs are pissed:
Crenshaw: "If you always set this precedent where a mere 20 people can just destroy the Conference of over 200, then you're setting a terrible precedent." pic.twitter.com/CIQqFrKH5R

— Greg Price (@greg_price11) January 5, 2023
January 4, 2023
*  *  *
Update (1525ET): The 9th round of voting for House Speaker is now underway, topping the number of ballots it took in 1923 to re-elect Speaker Frederick Gillett (R-MA). He won by eventually caving to several demands to liberalize House legislative rules in order to win over fellow Republicans.
Prior to that, the House was deadlocked for two months in 1856, when it took 133 votes.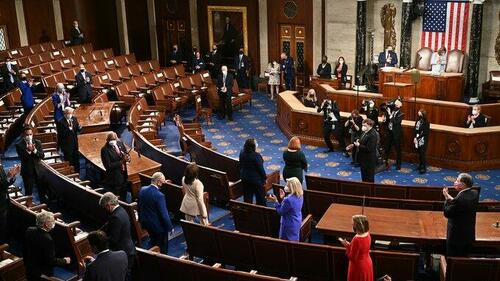 "We need to get to a point where we evaluate what life after Kevin McCarthy looks like," said Rep. Lauren Boebert to the 200 McCarthy supporters, before nominating Kevin Hern.
BOEBERT nominates Kevin Hern. She says she has been accused as having no plan, but they have "many many plans."

Hern got two votes last time. We'll see if Boebert sways anyone.

Boebert has voted for several candidates in these last few days.

— Jake Sherman (@JakeSherman) January 5, 2023
Asked at what point will he make a realization that the outcome won't change, McCarthy told me: "After I win."

— Manu Raju (@mkraju) January 5, 2023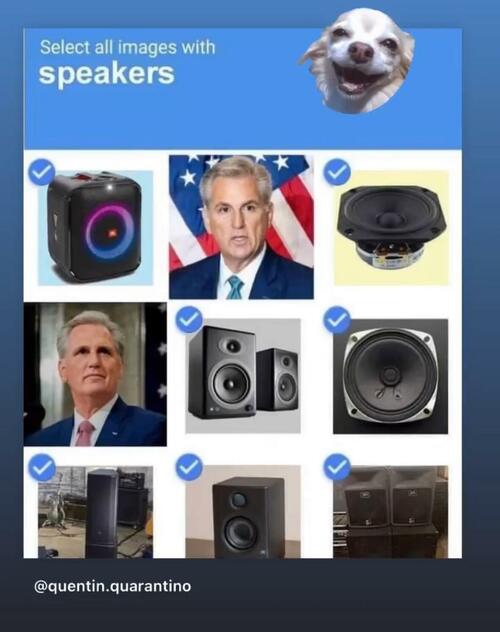 *  *  *
Update (1455ET): If Kevin McCarthy was a cat, he'd have one life left - after the eighth round of voting for House Speaker has once again left him with snake-eyes.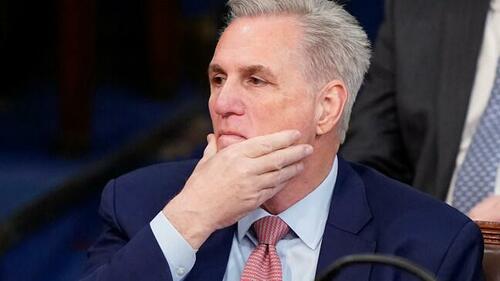 The results were virtually unchanged from the last round, with McCarthy garnering 201 votes, 20 Republicans voting for another candidate, and one voting "present."
What's next?
As of now, lots of uncertainty about what's next.

Could be 9th ballot

House rs would like to adjourn but don't think they have the votes.

The leadership operation is trying to turn some votes on adjournment now.

Remember: they have to keep voting if they can't adjourn

— Jake Sherman (@JakeSherman) January 5, 2023
Rep. Nancy Pelosi (D-CA) told reporters on Wednesday that she wishes McCarthy had been voted in on the first ballot.
"I wish it had happened on the first vote, that Kevin would have been elected on the first vote and then we could have proceeded with putting committees together, an agenda and the rest," she said. "People should be seeing what the difference public policy makes in their lives instead of their being subjected to, what do they call insanity, doing the same thing over and over again with no change."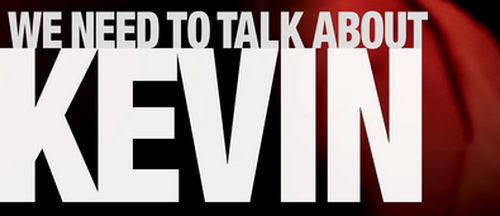 Come on Kevin, aren't eight votes enough?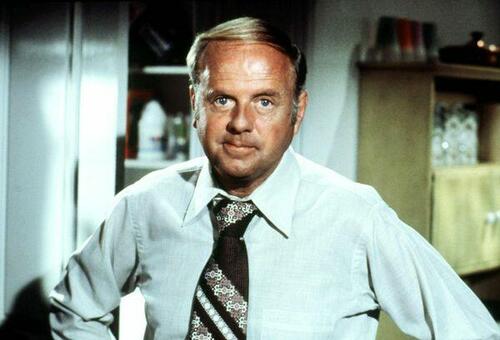 *  *  *
Update (1407ET): The House has begun voting for an eighth time, after McCarthy was soundly defeated once again.
After the Seventh vote for Speaker of the House, 21 Republicans are still Holding the Line and voting against Kevin McCarthy.

Since the first vote, those opposing McCarthy have only gained or maintained support.

— Benny Johnson (@bennyjohnson) January 5, 2023
In the last round of voting, 19 Republicans voted for Rep. Byron Donalds, one voted 'present,' and Matt Gaetz voted for former President Trump.
Rep. Chip Roy SMOKES McCarthy's dream of being Speaker like Texas Brisket on live TV pic.twitter.com/EGPDSfgvVz

— Benny Johnson (@bennyjohnson) January 5, 2023
Update (1250ET): To the surprise of no one, Kevin McCarthy doesn't have the votes to become Speaker of the House as the 7th round of voting comes to a close.
Hilariously, Rep. Matt Gaetz voted for Donald Trump for Speaker.
Representative-elect Gaetz votes for Donald John Trump for Speaker of the House. pic.twitter.com/zvAIH4tujZ

— The Republican Accountability Project (@AccountableGOP) January 5, 2023
Interestingly, Trump could become Speaker - as the Constitution does not specify that the Speaker must actually be a member of the House. In a 2021 report, the Congressional Research Service noted that "Although the Constitution does not so require, the Speaker has always been a Member of the House.
*  *  *
After two days of embarrassing defeat spanning six votes for Speaker of the House, Kevin McCarthy has offered his critics a mountain of new concessions before, during and after a round of Wednesday night negotiations, Politico reports.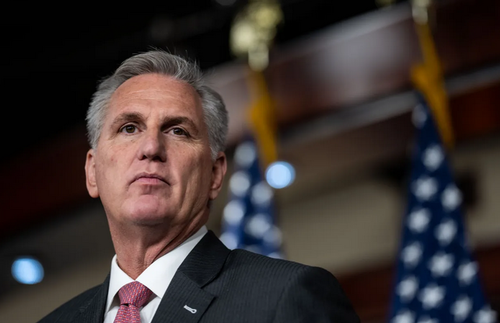 The concessions include (via Politico): 
A one-member "motion to vacate": The GOP leader appears to have finally acquiesced to a demand to lower the threshold needed to force a vote ousting a speaker to just one member. While McCarthy originally indicated that restoring the one-member "motion to vacate" was a red line, his allies now argue that there's not a huge practical difference between this and his previous offer of requiring five members to trigger the vote.
Rules Committee seats for the Freedom Caucus: McCarthy is prepared to give the House Freedom Caucus two seats on the powerful House Rules Committee, which oversees the amendment process for the floor. (Some conservatives are still holding out for four seats on the panel.) There are also talks about giving a third seat to a conservative close to the Freedom Caucus but not in it — someone like Rep.

Thomas Massie

of Kentucky. Who would pick those members is still under discussion. Typically, it's the speaker's prerogative, but conservatives want to choose their own members for these jobs.
A vote on term limits: This is a key demand of Rep.

Ralph Norman

(R-S.C.), who has proposed a constitutional amendment limiting lawmakers to three terms in the House.
Major changes to the appropriations process: Fears of another trillion-plus-dollar omnibus spending bill have been a major driver of the conservative backlash to McCarthy. The brewing deal includes a promise for standalone votes on each of the 12 annual appropriations bills, which would be considered under what is known as an "open rule," allowing floor amendments to be offered by any lawmaker.
That said, according to Punchbowl News' Jake Sherman (formerly of Politico), there are still 20 'no' votes against McCarthy, who "may have to sit through a 7th speaker vote today that he's sure to lose."
According to Sherman, "negotiations between McCarthy and opponents have turned slightly positive," while the Speaker hopeful is trying to drive a wedge between Reps. Lauren Bobert and Matt Gaetz. That said, some of McCarthy's allies have suggested the drama could extend into next week before McCarthy either gets the job or backs down.
More from Sherman / Punchbowl regarding McCarthy's progress:
TO BE SURE: MCCARTHY is a long way away. but he finally had a sliver of good news yesterday

— Jake Sherman (@JakeSherman) January 5, 2023
Meanwhile, 'Never Kevin' Rep. Dan Bishop (R-NC) has vowed to resign from Congress if McCarthy is elected Speaker, Fox News reports.
Years of anger, distrust
As Bloomberg notes, the 20 GOP holdouts that are blocking McCarthy's bid to become Speaker comes from years of anger at party leadership and "deep suspicions of the veteran lawmaker."
The group opposing McCarthy's ascension to the top spot in the chamber have a list of grievances about House rules, anger over uniparty compromises with Democrats, and doubt over McCarthy's claim to be a true conservative.
"Mr. McCarthy has a history that is off-putting to some people," said Rep. Andy Biggs (R-AZ), one of the leaders of the revolt.
According to Rep. Scott Perry, chair of the conservative House Freedom Caucus, "It's not personal for us," adding "It's about the policies that come out of here."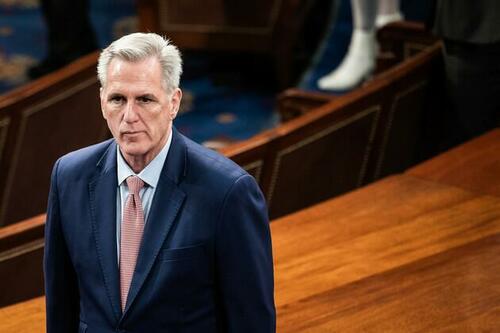 "I'm not for the restrictive nature of this place where eight people run it and the rest of us just vote yes or no," Perry added, expressing frustration with a series of omnibus spending packages that Republicans have joined Democrats in jamming through the process, year after year.
Meanwhile, McCarthy foe Rep. Ralph Norman (R-SC) says there are 'trust' issues over McCarthy's past votes on spending packages.
"Could Kevin McCarthy all of a sudden morph into a fiscal conservative?" he asked.
Matt Gaetz of Florida, one of McCarthy's most vocal detractors, has made his opposition more personal, lambasting him as a creature of the Washington "swamp" who does the bidding of corporate lobbies.

"If you want to Drain the Swamp, you CANNOT put the biggest alligator in charge of the exercise!" he said in a fundraising email sent amid the speaker votes. "We're talking about someone who the corrupt DC special interests can always count on to be their lapdog."

McCarthy has made efforts to neutralize right-wing critics. He pulled himself close to former President Donald Trump after first criticizing him for his actions when a mob of his supporters stormed the Capitol on Jan. 6, 2021. -Bloomberg
Stay tuned for today's episode of 'nobody likes Kevin.'
Loading...