---
Democratic Ex-Congressman Charged With Rigging Votes, Bribery, Falsifying Records And Obstruction
A federal grand jury has indicted former Pennsylvania Senator Michael J. "Ozzie" Myers on charges that the Philadelphia Democrat committed election fraud for his alleged role in a ballot box-stuffing scheme in 2014, 2015 and 2016, according to CBS Philly.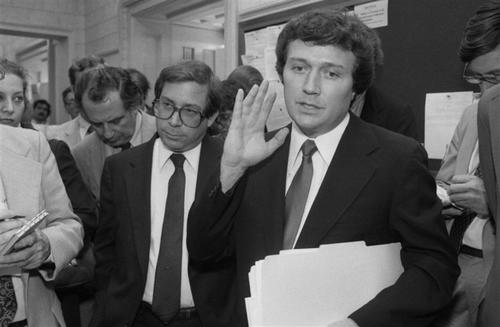 Myers, 77, is charged with conspiring with and bribing another Democrat - former Judge Domenick J. DeMuro, who pleaded guilty in May to accepting the money in the ballot box scheme while he served as a judge of elections. DeMuro's responsibilities included overseeing a polling place during voting.
DeMuro, 73, charged between $300 and $5,000 per election to rig the votes for Myers, who in turn charged his clients "consulting fees" which were used to pay off multiple Election Board Officials. The disgraced judge would illegally add votes for certain candidates - many of whom paid for the votes, and others who Myers favored for other reasons. According to this week's indictment.
"Free and fair elections are the hallmark of our system of government," said Acting Assistant Attorney General Brian C. Rabbitt of the DOJ's Criminal Division. "The Department of Justice has zero tolerance for corruption of the electoral process, and we will spare no effort in investigating and prosecuting those who would seek an unfair advantage at the polls by bribing state and local officials responsible for ensuring the fairness of our elections."
In a Thursday statement, US Attorney William M. McSwain said "If only one vote has been illegally rung up or fraudulently stuffed into a ballot box, the integrity of that entire election is undermined," adding "Votes are not things to be purchased and democracy is not for sale."
Myers had previously been convicted of bribery and conspiracy for taking money from FBI agents who posed as Arab sheiks in the 1970s "Abscam" scandal, according to CBS Philly.
A former ward leader and former cargo checker on the Philly waterfront, he was captured on tape saying a $15,000 bribe was not sufficient.

Myers was expelled from Congress in 1980 and served more than a year in federal prison before his release in 1985. -CBS Philly
DeMuro faces up to 15 years at his September sentencing.