---
Detransitioned Teen Girl Sues Kaiser Permanente Over Gender Transition Gone Wrong
Authored by Elizabeth Dowell via The Epoch Times (emphasis ours),
A detransitioned teen is suing Kaiser Permanente hospital because doctors removed her breasts during her transgender procedure.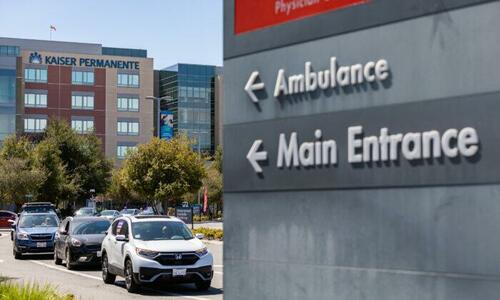 Layla Jane is an 18-year-old woman who began to identify as transgender at age 11. Jane, at the time, wanted to transition to a male. Initially, doctors at Kaiser denied her any transition hormones, saying she could take them after turning 16. However, doctors changed their minds, approved her request, and performed a double mastectomy when she was 13.
Jane wrote on Twitter, "Mind boggling to me that a doctor signed off on a double mastectomy for me before I took a sex ed course. I barely started 8th grade, I was 13."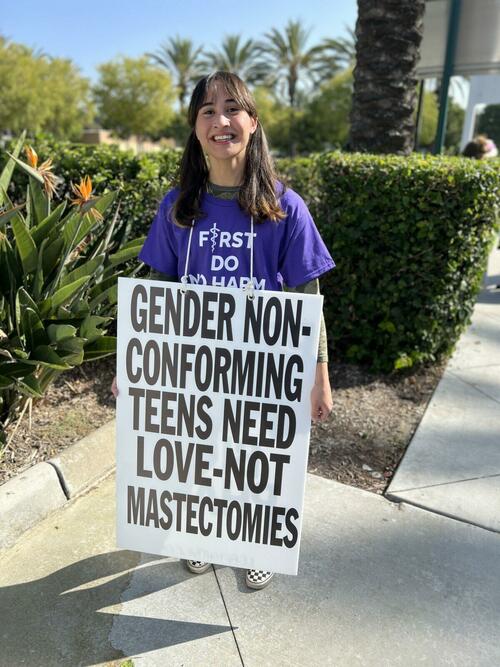 In the letter of intent to sue (pdf), her attorneys at LiMandri and Jonna LLP accused the doctors of approving the breast-removal surgery "without performing an adequate evaluation and treatment of Layla's extensive mental health co-morbidities."
According to the letter, Jane suffers from anxiety, depression, pubertal struggles, body dysmorphia, and serious self-image concerns.
"These doctors also pushed Layla and her parents down this transition path engaging in intentional, malicious, and oppressive concealment of important information and false representations," the letter states.
The lawsuit demands unspecified amounts of pay for damages related to her health issues during her transition period from ages 12 to 17. The case listed Jane as suffering from permanent, irreversible mutilation, an induced state of endocrine disease, an increased risk of being infertile, and the fact that she would never be able to breastfeed a child.
During an appearance on Fox News with her attorney, Harmeet Dhillon, Jane said, "I don't think I'm better off for the experience, and I think transition just completely added fuel to the fire that was my pre-existing conditions."
In a statement to DailyMail, Kaiser said that its doctors "practice compassionate, evidence-based medicine founded on sound research and best medical practices."
"When adolescent patients, with parental support, seek gender-affirming care, the patient's care team carefully evaluates their treatment options," Kaiser spokesman Marc Brown said. "The care decisions always rest with the patient and their parents, and, in every case, we respect the patients and their families' informed decisions about their personal health."
The Epoch Times reached out to Kaiser for comment.
Chloe Cole, 18, is another young woman who detransitioned and filed a lawsuit against the hospital giant.
Read more here...
Loading...