---
DHS Grants Millions To Groups Fighting 'Right-Wing Extremism'
Since the largest threat facing the country is white supremacists, according to FBI Director Chris Wray and Homeland Security acting chief Tom Wolf, the Department of Homeland Security has agreed to provide $10 million in grants to organizations which combat 'far-right extremism and white supremacy,' according to the Wall Street Journal.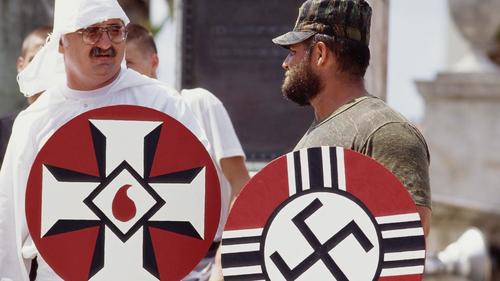 The department's Targeted Violence and Terrorism Prevention program will fund groups such as Life After Hate - founded by reformed white supremacists, which helps people trying to do the same. Another group, the School of Communication at American University, will develop a strategy to combat disinformation 'circulated by the far right online,' and others. Life After Hate was awarded nearly $750,000, while the School of Communication received a $500,000 grant.
One of the largest grants, nearly $750,000, went to Life After Hate, which was founded by former white supremacists and neo-Nazis and works with people trying to leave violent far-right movements. The group was first awarded funding under the Obama-era program but had its grant rescinded soon after Mr. Trump took office. -Wall Street Journal
Life After Hate says they will use the funding for its ExitUSA initiative. Executive director Sammy Rangel says their work "has never been more important," adding "This project follows years of innovation in a space that was largely uncharted."
Another group, the Counter Extremism Project, was awarded $277,755 to collaborate with Parallel Networks, which works with inmates at a San Diego County correctional facility who adhere to both white supremacist of jihadi ideology.
The organizations will develop a curriculum—one for white supremacists, and the other for jihadis—aimed at providing alternative narratives to extremist ideology that will be administered both in person and through email correspondence.

Jesse Morton, a former recruiter for al Qaeda in New York who now heads Parallel Networks, said the goal is to help pull these inmates away from an extremist mindset and give them the tools to reintegrate into society after leaving prison. -Wall Street Journal
According to a DHS spokesman, the funding is targeted at preventing "violent white supremacy alongside a number of recognized and emergent forms of terrorism and targeted violence."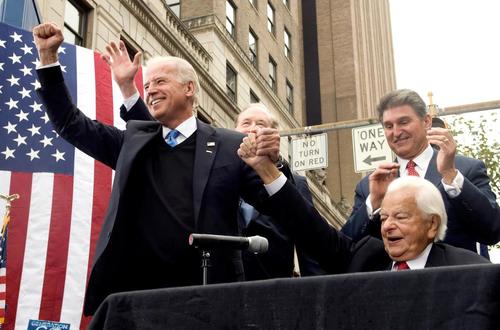 In September, FBI Director Christopher Wray told the House Homeland Security Committee that the majority of deadly or violent incidents against others in 2018 and 2019 were racially and ethnically motivated, and are "the most lethal of all domestic extremists since 2001."