---
DHS Will Allow Border Agents To Testify On Border Crisis After Subpoena Threats
Authored by Caden Pearson via The Epoch Times (emphasis ours),
The Department of Homeland Security (DHS) will allow two chief border patrol agents to testify before a Congressional hearing on the U.S. border crisis, after initially trying to "muzzle" them, according to Rep. James Comer (R-Ky.).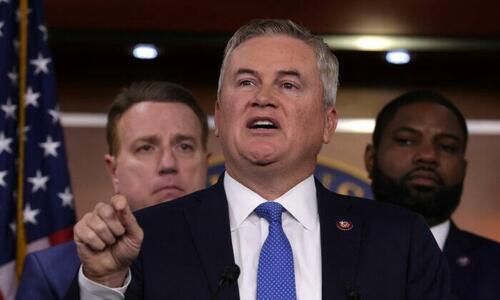 In a letter to DHS Secretary Alejandro Mayorkas, Comer highlighted how DHS leadership sought to prevent the chief border agents from testifying at the Feb. 7 hearing, but later reversed its stance after Comer threatened to use subpoenas.
The House Committee on Oversight and Accountability plans to hold the hearing to gather facts from U.S. Border Patrol witnesses. The hearing is titled "On the Front Lines of the Border Crisis: A Hearing with Chief Patrol Agents."
Comer wrote that he invited the agents' testimony on Jan. 19 and that DHS "initially sought to prevent Congress from hearing invaluable testimony from Chief Patrol Agents, believing that DHS's internal protocols superseded Congressional oversight prerogatives."
"I am pleased that the DHS is no longer taking such a position, and will make available as witnesses Chief Patrol Agent Gloria Chavez, Rio Grande Valley Sector and Chief Patrol Agent John Modlin, Tucson Sector," Comer wrote (pdf). "These two law enforcement professionals also serve as Lead Field Coordinators for the border regions that collectively include Texas, New Mexico, Arizona, and California."
In a statement, Comer described the Biden administration's "radical open borders policies" as the cause of the "worst border crisis in American history."
"Starting on day one in office, President [Joe] Biden and his administration rolled back deterrent-focused policies, halted the construction of the border wall, gutted interior enforcement, pushed amnesty for illegal immigrants—all of which have made it difficult for U.S. Border Patrol agents to secure the border," Comer said in a statement.
"Next week, we will hear firsthand from the Border Patrol about this humanitarian and national security crisis," he continued, adding the Republicans on the panel were committed to holding the Biden administration accountable.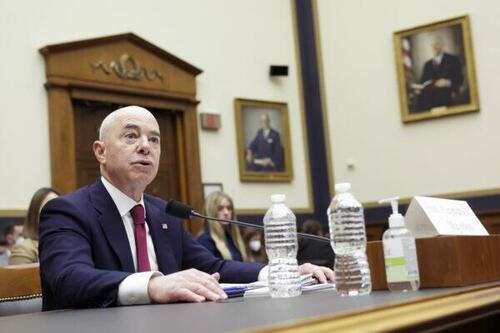 Republicans Move to Impeach Mayorkas
Republicans have been critical of Mayorkas's handling of the crisis at the southern U.S. border, with House Speaker Kevin McCarthy (R-Calif.) repeatedly calling on him to resign last year, and declaring his intention to investigate and impeach Mayorkas.
On Monday, Rep. Andy Biggs (R-Ariz.) told Fox News that he intends to file articles of impeachment against Mayorkas.
Read more here...
Loading...