---
Disqualified Ultra-Marathoner Apologizes For Cheating With Car
A top Scottish ultra-marathoner who was disqualified from a race for using a car apologized on Wednesday, blaming jet lag and "miscommunication" for her decision to cheat (after which she still came in 3rd).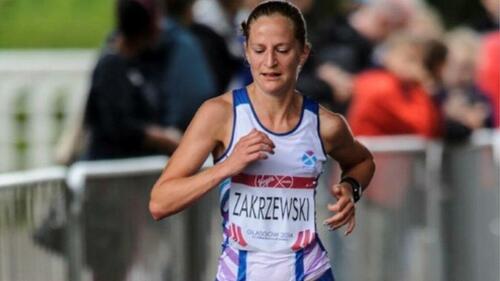 Joasia Zakrzewski, 47, traveled 2.5 miles during the GB Ultras Manchester to Liverpool race in northwest England on April 7, for which she faces disciplinary action from UK Athletics. She told the BBC that her leg began to feel sore around the halfway mark of the 50-mile race, and took a friend up on his offer for a ride to the next checkpoint 'to tell marshals she was pulling out.'
Except, she kept running - in what she says was a "non-competitive way," after marshals told her she "will hate yourself if you stop," the Globe and Mail reports.
"I was tired and jet-lagged and felt sick," she told the BBC, calling herself an "idiot."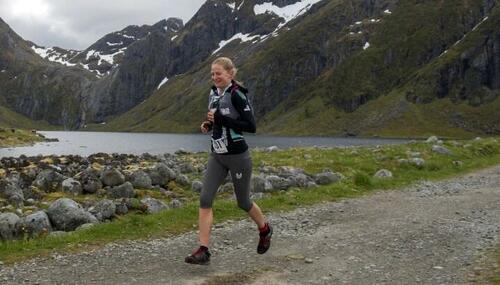 "I hold my hands up, I should have handed them back and not had pictures done but I was feeling unwell and spaced out and not thinking clearly."
She apologized to fellow runner Mel Sykes, who has since been awarded third place.

"I would never purposefully cheat and this was not a target race," Zakrzewski said, "but I don't want to make excuses."

Wayne Drinkwater, the director of the GB Ultras race, said Zakrzewski's conduct was "very disappointing" and the matter was with the Trail Running Association and U.K. Athletics.

An ultra-marathon is a race longer than a marathon. -Globe and Mail
"The issue has been investigated and, having reviewed the data from our race tracking system, GPX data, statements provided from our event team, other competitors and from the participant herself, we can confirm that a runner has now been disqualified from the event having taken vehicle transport during part of the route," GB Ultras race director Wayne Drinkwater told the BBC. "The matter is now with the TRA (Trail Running Association) and, in turn, UK Athletics (UKA) as the regulatory bodies."
Zakrezewski, a medical doctor from Dumfries who now lives in Australia, has raced for Scotland and Britain in long distance events.
Loading...