---
Dozens Of States Sue Meta For Sparking Youth Mental Health Crisis
New York Attorney General Letitia James and a bipartisan coalition of 32 attorneys general sued Meta Platforms and its Instagram unit on Tuesday in federal court, accusing the social media company of contributing to the mental health crisis plaguing young people. 
In the lawsuit, filed in the District Court for the Northern District of California, the 33 attorneys general allege Meta intentionally designed and developed addictive features on Facebook and Instagram for children and teens. It said the social media company also collected data on children under 13 without notifying parents or obtaining parental consent - this is a breach of federal law. 
"Meta has profited from children's pain by intentionally designing its platforms with manipulative features that make children addicted to their platforms while lowering their self-esteem," Attorney General James said. 
She said, "Kids and teenagers are suffering from record levels of poor mental health and social media companies like Meta are to blame," adding, "Social media companies, including Meta, have contributed to a national youth mental health crisis and they must be held accountable."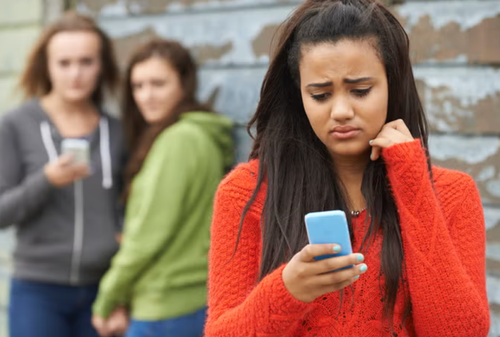 Attorney General James' office explains how Meta exploits the youth for profit:
Algorithms that are designed to recommend content to keep users on the platform longer and encourage compulsive use;

"Likes" and social comparison features known by Meta to harm young users;

Incessant alerts meant to induce young users to return to Meta's platforms constantly, even while at school and throughout the night;

Visual filter features known to promote young users' body dysmorphia; and

Content-presentation formats, such as "infinite scroll," designed to discourage young users' attempts to self-regulate and disengage with Meta's products.
Meta responded to the lawsuit in a statement, saying it had already improved the safety for young people on its social media platforms:
"We're disappointed that instead of working productively with companies across the industry to create clear, age-appropriate standards for the many apps teens use, the attorneys general have chosen this path." 
Besides Meta, TikTok, Snap, and Google have faced hundreds of lawsuits alleging their platforms are sparking anxiety, depression, eating disorders, and sleeplessness crisis among young users.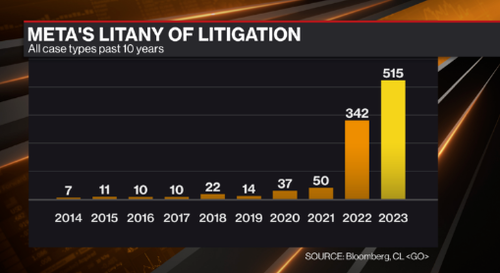 Attorney General James' office cited several studies linking social media use to young people's mental health woes:
Several studies, including Meta's very own research, show that there are links between young people's use of Meta's platforms and psychological and physical harms, including depression, anxiety, insomnia, interference with education and daily life, and many other negative outcomes. While Meta has publicly denied and downplayed these harmful effects, it cannot credibly plead ignorance. Meta's own internal research documents show its awareness that its products harm young users. Indeed, internal studies that Meta commissioned — and kept private until they were leaked by a whistleblower and publicly reported — reveal that Meta has known for years about these serious harms associated with young users' time spent on its platforms.
A recent study by Gallup finds the average time spent on social media for 13-year-olds ranges as low as 4.1 hours per day to as high as 5.8 hours per day for 17-year-olds. Girls spend nearly an hour more on social media than boys (5.3 vs. 4.4 hours, respectively).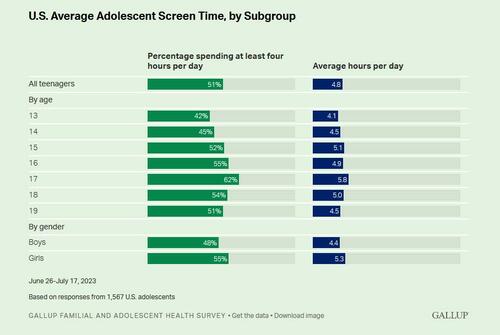 On top of the digital addiction, America's youth is heavily mediated by Big Pharma, taking pills to treat ADHD and depression. 
To sum up, America's youth is on a crash course. 
Loading...