---
East-Oregon Movement To Secede And Create 'Greater Idaho' Picks Up Steam
A movement by east-Oregon conservatives to secede and join Idaho is picking up steam, according to the Daily Mail, which interviewed the movement's leader, Mike McCarter.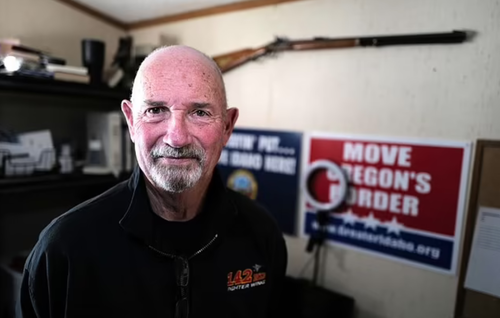 Armed with just $70,000, McCarter has been lobbying for the move in the two states - and has seen allies introduce legislation in Oregon last month. He also has a bill ready to go in Idaho that would accelerate discussions for 15 counties to immediately secede.
"I think people within the United States are watching Oregon's movement, hoping that it'll establish a pathway for them in the future," he told the Mail.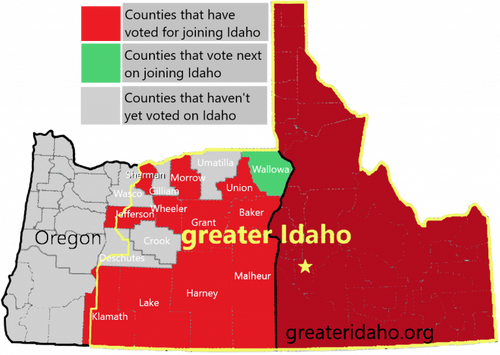 McCarter's office, adorned with muzzle-loading rifles and the head of a musk deer, "could not be further from the image of Oregon as a haven for woke politics, where a majority voted to decriminalize hard drugs in 2020, where coastal valleys provide the perfect climate for the delicate pinot noir grape and where the liberal lifestyle was sent up in the TV comedy Portlandia," reads the report.
That is Portland, with its homeless encampments outside artisan doughnut stores. 

By contrast, central and eastern Oregon is a land of hardy ranchers, loggers and sawmill workers. Where daytime temperatures dropped below zero at the weekend after a snowstorm.

And where locals say they have more in common with next-door Idaho than they do Portland and its $6 caffe lattes. 

'Our movement is based on values,' said McCarter, 75, a retired nursery worker who runs courses for people who want concealed carry permits 

'You know, the traditional values of faith, family, freedom, and independence. 

'We don't want to be catered to by the government. In other words, if my power goes down, I have generator, I have water, everything ... food storage.'

As America divides between urban and rural, Democratic cities and Republican hiss and prairies, eastern Oregon is at the forefront of reshaping state lines. -Daily Mail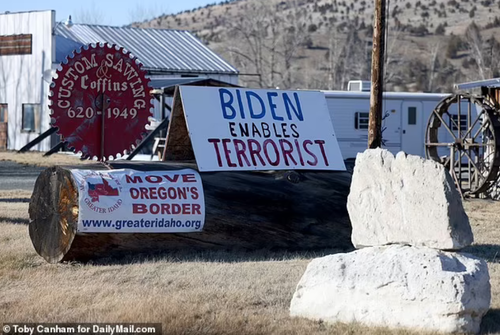 According to McCarter, conservatives in Oregon would be 'fairly represented' in Boise, rather than the Oregon capital of Salem.
That said, despite 11 eastern counties already voting in favor of moving, he doesn't expect Oregon to just give up 15 counties which contain 63% of the state's land without a fight.
Last month, Oregon lawmakers introduced legislation which would require the state to enter into discussions with Idaho.
McCarter also pointed out that it would save western Oregon money to allow the east to split off, as rural residents are subsidized to the tune of around $500 per person per year.
"So if Oregon, let Eastern Oregon go, they would be much richer right on their side," he said. "They would not have the conflict and the bickering battle that goes back and forth."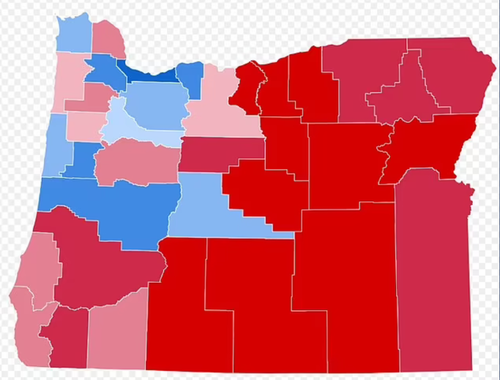 As Michael Snyder wrote in 2020:
Out of Oregon's existing 36 counties, only 14 would remain in the state if Greater Idaho is able to achieve their goals, and a big chunk of northern California would become Idaho territory as well.

But getting this accomplished will not be easy.  Approval would be needed from the state legislatures of Oregon, California and Idaho, and that would be a real challenge.

On top of that, the U.S. Congress would have to approve any plan, and getting that to happen would probably require a miracle.

But one thing that this movement has going for it is the fact that it has been endorsed by some big name state lawmakers in Oregon, and that includes the top Republican in the state Senate…
The move would also give western Oregon Democrats a supermajority in the state legislature, allowing them to more freely pursue their progressive agenda.
"Chicago controls Illinois. Atlanta controls Georgia. New York City controls all of New York state," said McCarter. "And there's a distinct difference between urban and rural."
Loading...