---
'Election Variant' Prompts NYC Mask Advisory
New York health authorities are asking residents to mask up during Labor Day weekend amid the latest wave of Covid-19 cases, and a broader resurgence of hysteria over the disease which generally laughs at face masks & kills less than 0.01% of those who contract it - with newer strains generally weaker than their predecessors, as tends to happen.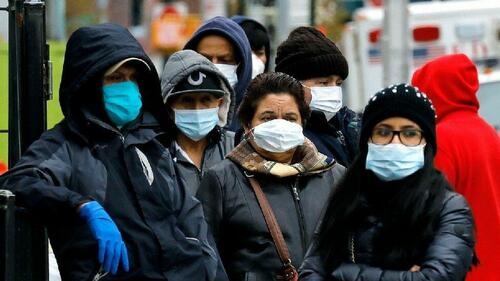 And according to the CDC, the latest variant of the virus - BA.2.86, "may be more capable of causing infection in people who have previously had COVID-19 or who have received COVID-19 vaccines," but notes "At this point, there is no evidence that this variant is causing more severe illness."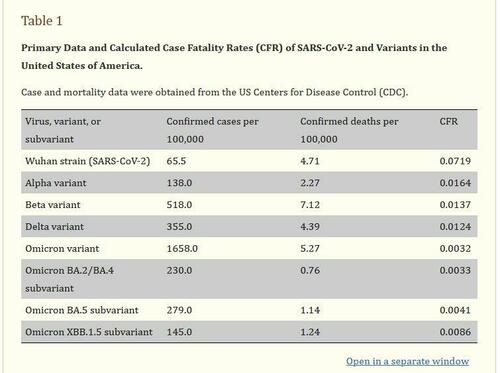 NYC Health Commissioner Dr. Ashwin Vasan and NY Gov. Kathy Hochul have teamed up to urge extra precautions this weekend, including "proven prevention tools" such as masks.
According to the latest data from the New York City Health Department, there have been 825 daily cases of COVID-19 on average over the past week. While this is several times higher than the seven-day average of 230 cases reported on July 4, it is far lower than the 2,000-plus cases around this time in 2022.

Even though overall COVID-19 indicators are much lower than a year ago, some institutions have started to adopt mask mandates, sparking pushback in some circles and a "we will not comply" trend on social media. -Epoch Times
Former President Donald Trump has openly called fear-monger over new COVID-19 variants nothing more than a ploy to force vote-by-mail in order to rig another election.
"We will not shut down our schools. We will not accept your lockdowns. We will not abide by your mask mandates, and we will not tolerate your vaccine mandates," Trump said in a video posted on Truth Social.
Read the NYC advisory below (via The Conservative Treehouse),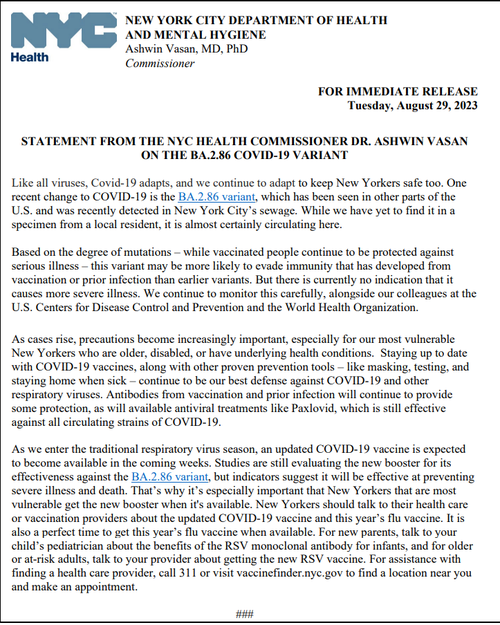 Loading...