---
Elon Musk Says Target Will Face Shareholder Lawsuits Amid Trans Controversy
Authored by Tom Ozimek via The Epoch Times (emphasis ours),
As Target's stock price has taken a beating amid conservative backlash over the company's decision to sell LGBT-themed items and clothing, Twitter CEO Elon Musk said Friday that it's just a matter of time before Target faces lawsuits for "destruction of shareholder value."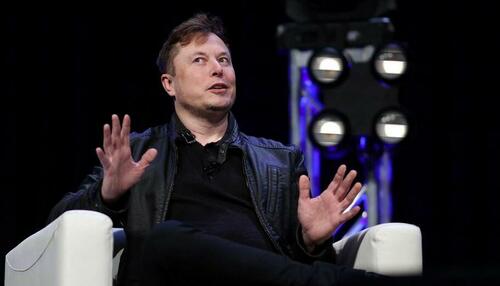 Musk made the remarks in response to a tweet by conservative activist Charlie Kirk, who posted about JPMorgan downgrading Target's stock after suffering its longest losing streak in decades.
Over the past month or so, Target's stock dropped by double digits amid conservative calls for a boycott against the chain in connection to its decision to sell LGBT-themed apparel, including onesies for children and books instructing kids about the use of transgender pronouns.
Several days ago, JPMorgan downgraded Target Corporation's stock from overweight to neutral, with the Wall Street bank citing "too many concerns" with the retail giant.
"We believe this share loss could accelerate into back to school and linger into holiday given consumer pressures and recent company controversies," wrote JPMorgan analyst Christopher Horvers, per MarketWatch. "This could turn [Target's] traffic negative after an impressive run of 12 consecutive positive quarters."
Musk responded to Kirk's tweet about Target's stock downgrade by predicting that the company would face shareholder lawsuits.
"Won't be long before there are class-action lawsuits by shareholders against the company and board of directors for destruction of shareholder value," Musk wrote.
Kirk replied by saying that shareholders should organize to get politics out of the "hyperpolitical" corporations of today.
A Target spokesperson did not immediately respond to a request for comment.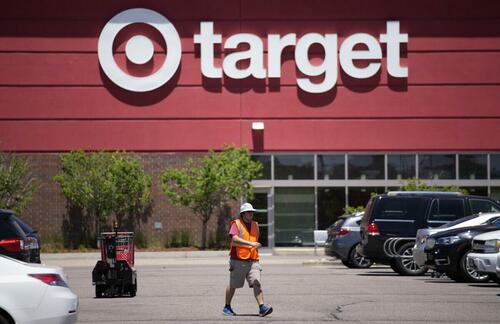 'Continuing Commitment'
While Target said a week ago that it had removed some items that sparked the greatest controversy, it did not go into detail about which ones. The company also reiterated its "continuing commitment to the LGBTQIA+ community and standing with them as we celebrate Pride Month and throughout the year."
"Since introducing this year's collection, we've experienced threats impacting our team members' sense of safety and well-being while at work," Target said in a statement. "Given these volatile circumstances, we are making adjustments to our plans, including removing items that have been at the center of the most significant confrontational behavior."
Target is among major brands—including Bud Light—that are facing backlash for supporting LGBT causes.
Several other companies, including PetSmart, Chick-fil-A, and Walmart, are also now facing boycott calls due to their endorsement of the LGBT agenda.
Experts say a big factor encouraging brands to promote transgender ideologies is an attempt to score points on environmental, social, and governance (ESG) standards.
'Just Good Business Decisions'?
Target CEO Brian Cornell was asked about the backlash against "woke" companies during Fortune's "Leadership Next" podcast several weeks ago.
"I think those are just good business decisions, and it's the right thing for society, and it's the great thing for our brand," Cornell said.
"The things we've done from a DE&I [diversity, equity, and inclusion] standpoint, it's adding value," Cornell said, referring to policies that a number of prominent conservatives have panned as leftist and "woke."
"It's helping us drive sales, it's building greater engagement with both our teams and our guests, and those are just the right things for our business today," Cornell continued.
"When we think about purpose at Target, it's really about helping all the families, and that 'all' word is really important," he said.
The Target chief added that the focus on "diversity and inclusion and equity has fueled much of our growth over the last nine years."
Target, which is one of the biggest retailers in the United States, has long faced boycott calls.
In 2016, calls for a boycott were sparked when Target released a policy that allowed men who identify as women to use women's bathrooms.
Read more here...
Loading...