---
Failing Forward: Recalled San Francisco DA Lands At Berkeley Law, While Lori Lightfoot Brings 'Big D*ck' To Harvard
After failing so hard as San Francisco district attorney that a Democrat-led coalition of residents led a recall effort, Chesa Boudin, the soft-on-crime former 'Soros DA' has landed on his feet at UC Berkeley, where he'll lead the college's new Criminal Law & Justice Center.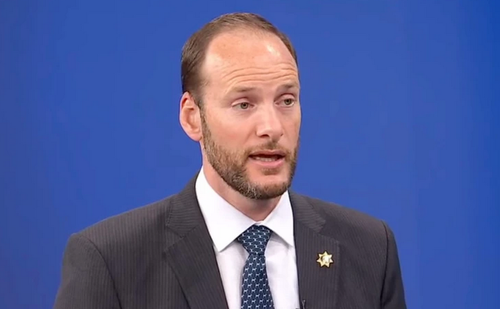 "A lifetime of visiting my biological parents in prison and my work as a public defender and district attorney have made clear that our system fails to keep communities safe and fails to treat them equitably," Boudin - the child of two cop-killing communists, said regarding the announcement.
Boudin's adopted father, Bill Ayers, is an Obama family friend and an admitted terrorist who only regretted 'not planting enough bombs.' Ayers' Weather Underground group took credit for 25 bombings - including at the US Capitol, the Pentagon, the US State Department, the CA Attorney General's office and a NYC police station, in an attempt to overthrow the US government.
Boudin has also been accused of botching a response to hate crimes against Asians.
And in today's second case of failing forward - disgraced Chicago Mayor Lori Lightfoot (D), who once bragged about having the "biggest dick" in the city, has landed a teaching gig at Harvard less than a month after leaving office.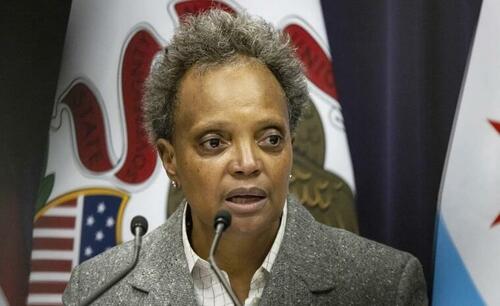 According to Fox News, "Beginning this fall, Lightfoot will teach a course at the Harvard T.H. Chan School of Public Health tentatively titled "Health Policy and Leadership," according to an announcement from the school."
The Menschel program, according to the school, "offers a rare opportunity for those who have recently served in top-level positions in government, multilateral institutions, nonprofit organizations and journalism to spend time at the school mentoring and teaching students who aspire to similar roles. Lightfoot will hold regular office hours to meet with students, faculty and staff during her time on campus." -Fox News
"As mayor, she showed strong leadership in advocating for health, equity, and dignity for every resident of Chicago, from her declaration of structural racism as a public health crisis to her innovative initiative to bring mental health services to libraries and shelters. And of course, she led the city through the COVID-19 pandemic," said Michelle A. Williams, dean of faculty at Harvard T.H. Chan School of Public Health, according to CBS News.
I've always loved teaching, and the opportunity to get back to it is something I am excited about. Looking forward to sharing the experiences and perceptions I learned governing through one of the most challenging times in American history with the @HarvardChanSPH community! https://t.co/yepEhBn2IO

— Lori Lightfoot (@LoriLightfoot) June 1, 2023
This is what parents are getting for $55,000 per year?
Loading...