---
Fauci Admits Orwellian Mandates Fueled Anti-Vax Sentiment
Anthony Fauci has admitted that government vaccine mandates he championed fueled vaccine hesitancy, and were 'counterproductive.'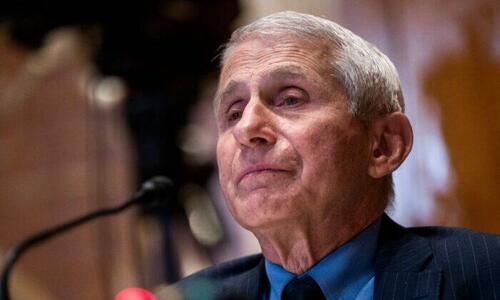 In a wide-ranging interview with the NY Times, the now-retired Fauci admitted; "Man, I think, almost paradoxically, you had people who were on the fence about getting vaccinated thinking, why are they forcing me to do this?"
"And that sometimes-beautiful independent streak in our country becomes counterproductive," he added.
Fauci's comments come as fewer people are getting vaccinated for diseases that were once considered deadly in the United States, particularly among children's vaccinations for measles, pertussis and polio.
As the Daily Mail notes, the percentage of kindergarteners in America who have taken their required immunizations, including the measles, mumps, rubella (MMR) shot, fell to 93% for the 2021-2022 school year, dropping to 2% below the recommended levels for herd immunity, and well below vaccination rates in 2020-2021.
And though approximately 66 percent of US children aged five months were up to date for all childhood vaccines recommended by the Centers for Disease Control and Prevention in 2016 through 2019, that number declined to slightly over 49 percent by May 2020.

In all, US adults and adolescents have missed more than 37 million routine vaccinations during the Covid pandemic, according to an analysis of insurance claims from health consulting firm Avalere. 

Many experts believe the Covid shot requirements fueled vaccine hesitancy that had been brewing in the US for decades. -Daily Mail
Fauci, who gave conflicting information in both public and private regarding the effectiveness of masks, and quashed dissenting opinions over the origins of Covid-19 when a prominent scientist suggested that it looked potentially engineered (at a lab the NIH was funding), is believed to be one of the architects of the federal mandates - such as those issued by the Department of Labor's Occupational Safety and Health Administration (OSHA), the Centers for Medicare and Medicated Services (CMS), and the DoD.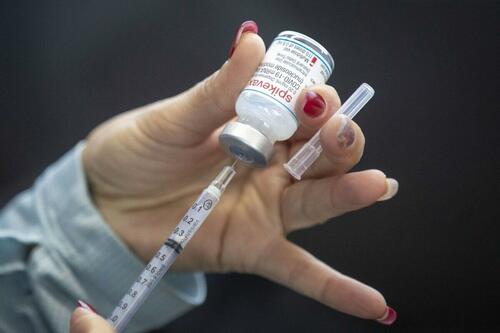 In 2022, a review of vaccine mandates worldwide found that they could exacerbate cynicism and mistrust of the government.
"Compulsory COVID-19 vaccination would likely increase levels of anger, especially in those who are already mistrustful of authorities, and do little to persuade the already reluctant," reads the review, published in BMJ Global Health. "Two experiments in Germany and the USA found that a new COVID-19 vaccine mandate would likely energise anti-vaccination activism, reduce compliance with other public health measures, and decrease acceptance to future voluntary influenza or varicella (chickenpox) vaccines."
And in December, Cornell University found that mandates 'eroded public confidence' in vaccines even further.
"While significant percentages of vaccinated Americans and Democrats said that a vaccine mandate would make them more likely to re-engage in various aspects of pre-pandemic social and economic life, many fewer unvaccinated Americans and Republicans said the same," wrote the authors.
The federal mandates have since largely been struck down or rescinded amid multiple lawsuits - with President Biden's order that all federal workers be vaccinated having been blocked in court last month, while the Supreme Court issued a similar block on the private workforce in early 2022, the Mail reports.
In the fall of 2021, Fauci repeatedly defended state and private industry mandates for masks and vaccinations: "When you are in a public health crisis, sometimes unusual situations require unusual actions. In this case, it's things like mandating, be they masks or vaccinations."
The top-down push to get people vaccinated reaffirmed millions of Americans' feelings that their personal autonomy was under threat and must be rejected wholeheartedly.

This bred widespread anti-vaccine sentiment, as many people believed cynically that the government was flexing its muscles to an authoritarian extent.

Nothing so effective could reasonably be made free for all; why would the government force the shots on the public if they failed to prevent infection; they were developed on such an accelerated timeline that there is no way they can be safe and effective; and any effort by the government to sidestep individual liberty must be sinister.

Vaccine mandates fed all of those arguments. -Daily Mail
And because of it, "you have that smoldering anti-science feeling, a divisiveness that's palpable politically in this country," said Fauci.
Loading...