---
FBI Denies Request For Nashville Shooter's Manifesto, Writings
Authored by Chase Smith via The Epoch Times (emphasis ours),
Despite multiple requests for the release of Nashville Christian school shooter Audrey Hale's manifesto and writings surrounding her March 27 attack that left three 9-year-olds and three adults dead, the Department of Justice and Federal Bureau of Investigation denied a request from The Epoch Times for those documents.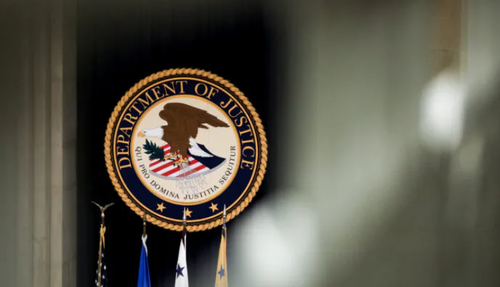 The reason the FBI cited in a letter to an Epoch Times reporter based in Tennessee is that U.S. Code exempts from disclosure "records or information compiled for law enforcement records or information… could reasonably be expected to interfere with enforcement proceedings…"
Those "enforcement proceedings" were not cited in the letter. It is unclear what the enforcement proceedings could be in reference to, as the main suspect, Audrey Elizabeth Hale, died at the scene of the attack.
The FBI's letter further stated "the records responsive to your request are law enforcement records; there is a pending or prospective law enforcement proceeding relevant to these responsive records, and release of the information could reasonably be expected to interfere with enforcement proceedings."
The request was then "administratively closed," the FBI noted in the letter.
Additional Request Denied
An additional request by The Epoch Times for those documents to be processed on an expedited schedule was also denied by "DOJ standards for expedited processing."
For expedited processing to be granted, the letter stated a request must meet one of four situations.
Those situations include "circumstances in which the lack of expedited treatment could reasonably be expected to pose an imminent threat to the life or physical safety of an individual."
Another situation listed states "an urgency to inform the public about an actual or alleged federal government activity, if made by a person primarily engaged in disseminating information."
The third situation listed mentioned the loss of any substantial "due process of rights."
Read more here...
Loading...