---
CDC Says Public Transportation Mask Mandate No Longer In Effect
Update (2000ET): Bloomberg reports that the CDC says the national mask requirement on public transportation is no longer in effect, citing a Florida court ruling against the measure.
The CDC says it will not enforce the mask order but continues to recommend that people wear masks in indoor public transportation settings.
As a reminder, the U.S. Senate voted 57-40 last month to overturn the public health order requiring masks on airplanes and other forms of public transportation, drawing a veto threat from President Joe Biden.
The liberal dissonance is palpable...
Meme by @TimRunsHisMouth and @grandoldmemes pic.twitter.com/UHZCxEKHtr

— The Right To Bear Memes (@grandoldmemes) April 18, 2022
Additionally, it appears the Biden administration has conceded the judge's ruling that the mask mandate was unlawful:
"TSA (Transportation Security Administration) will not enforce its Security Directives and Emergency Amendment requiring mask use on public transportation and transportation hubs at this time," the official said.
"TSA (Transportation Security Administration) will not enforce its Security Directives and Emergency Amendment requiring mask use on public transportation and transportation hubs at this time," pic.twitter.com/uxGJcsOiAc

— zerohedge (@zerohedge) April 18, 2022
Brace for the blue-check backlash at this 'anti-science' decision. Unleash the virtue-signaling...
Hi @united.

When I bought my tickets for me, my wife (who is pregnant), and our unvaccinated 4-year-old, I assumed you would continue to have a mask mandate.

Now you cancel it and we will have to board our return flight under your new no mask required policy?!

Thanks so much.

— Jeremy Faust MD MS (ER physician) (@jeremyfaust) April 18, 2022
Nothing stops you wearing mask if you want to...
As @FrancoB411 explained in simple 'sciencey' terms...
"you are free to wear masks if you like... if they work, they will protect you, if they don't why mandate them?"
The CDC first issued a public health order requiring masks in interstate transportation in February 2021. The TSA issued a security directive to enforce the CDC order.
Since January 2021, there have been a record 7,060 unruly passenger incidents reported, 70 per cent involving masking rules, according to the FAA.
Flight attendants will be pleased (well some of them)...
After the ruling, Sara Nelson, president of the Association of Flight Attendants, urged "calm and consistency in the airports and on planes. The last thing we need for workers on the front lines or passengers traveling today is confusion and chaos."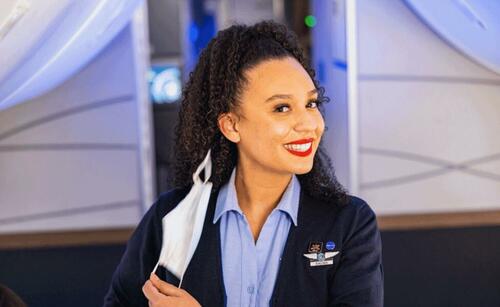 Common Sense 1 - 0 Political Science
What happens next? Will airlines beg all those people they fired for not getting vaxxed to come back to work?
*  *  *
Update (1845ET): United Airlines just lifted its mask mandate for Domestic flights:
Effective immediately, masks are no longer required at United on domestic flights, select international flights (dependent upon the arrival country's mask requirements) or at U.S. airports.

While this means that our employees are no longer required to wear a mask - and no longer have to enforce a mask requirement for most of the flying public - they will be able to wear masks if they choose to do so, as the CDC continues to strongly recommend wearing a mask on public transit.

We will continue to closely monitor the situation in the event of changes.
Shortly after the United headline, Alaska Air also lifted their mandate:
...as of today, masks are optional in airports and onboard aircraft, effective immediately. 

Due to a judicial decision in our federal court system, the mask mandate has been overturned, which means our guests and employees have the option to wear a mask while traveling in the U.S. and at work. 

While we are glad this means many of us get to see your smiling faces, we understand some might have mixed feelings. Please remember to be kind to one another and that wearing a mask while traveling is still an option.
*  *  *
Update (1620ET): Having already seen Twitter's leftists question the fact that the Federal judge who rejected the CDC's 2-week mask mandate extensions is a) too Trump-appointed, b) too white, and c) too young (she's 35)...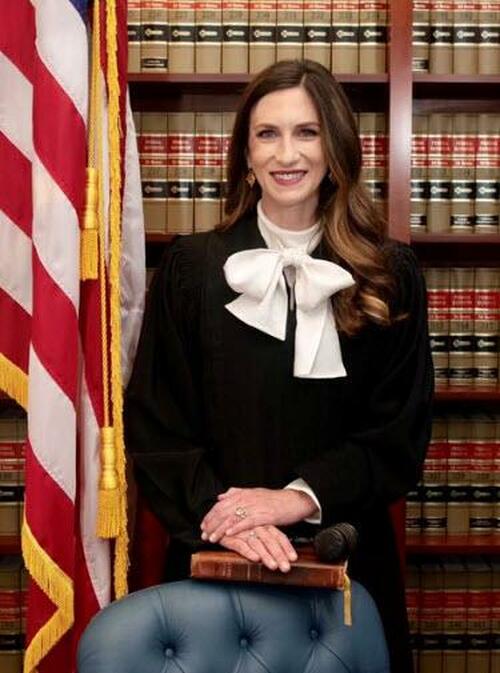 White House spokesperson Jen Psaki dropped the "s" word in explaining why the administration is "disappointed" with the judge's decision and recommends you keep wearing your masks... all of them...
Jen Psaki on Judge Mizelle striking down the Biden administration's mask mandate on planes and public transit: "[T]his is obviously a disappointing decision. The CDC continues recommending wearing a mask in public transit...[DOJ] would make any determinations about litigation." pic.twitter.com/EPKxurjXpN

— Curtis Houck (@CurtisHouck) April 18, 2022
Why would they be disappointed? Unless medical tyranny is the goal?
*  *  *
Is this the beginning of the end of biomedical tyranny in the US?
As Forbes reports, a federal judge in Florida threw out the federal government's mask mandate for airports, airplanes and other public transportation Monday, ruling the Centers for Disease Control and Prevention exceeded its authority by imposing the mask requirement days after the agency extended it another two weeks.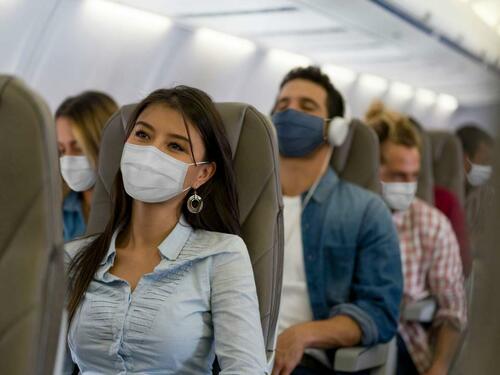 U.S. District Judge Kathryn Kimball Mizelle, who was appointed by former President Donald Trump, issued a ruling that declared the mask mandate unlawful and blocked it by vacating the order and sending it back to the CDC "for further proceedings."
And before the blue-checks erupt in uproar at this 'dangerous' act by a clearly biased Trump judge, there is nothing stopping you from continuing to wear you three masks...this ruling just means the rest of us are not mandated to do just to protect your feelings.
Just this morning, Delta CEO Ed Bastian told WaPo that:
"I think lifting the mask mandate will be one step towards reestablishing and normal behavioral patterns on board the aircraft as well as in the airports."
Ed Bastian of @Delta on mask mandates: "I think lifting the mask mandate will be one step towards reestablishing and normal behavioral patterns on board the aircraft as well as in the airports." #PostLive pic.twitter.com/wRM6b7V9dg

— Washington Post Live (@PostLive) April 18, 2022
*  *  *
Full ruling below: