---
Flight Attendants Union Calls For Ban Of Pro-Trump Rioters From Flights
Authored by Annaliese Levy via SaraACarter.com,
A flight attendants' union is seeking to ban members of the pro-Trump mob which stormed the U.S. Capitol building Wednesday from flights out of Washington, D.C.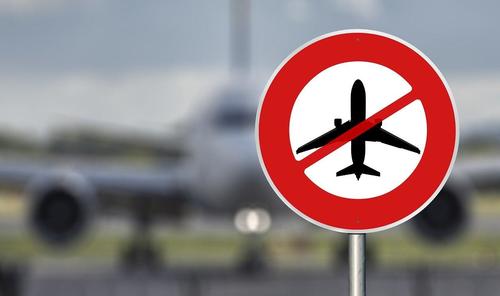 The Association of Flight Attendants-CWA, which represents nearly 50,000 flight attendants at 17 airlines, released a statement after chaos ensued on flights to the D.C. area in the days leading up to Wednesday's riots.
"The mob mentality behavior that took place on several flights to the D.C. area yesterday was unacceptable and threatened the safety and security of every single person onboard. It will not happen again," Sara Nelson, President of the Association said in a statement Wednesday.

"Some of the people who traveled in our planes yesterday participated in the insurrection at the Capitol today. Their violent and seditious actions at the Capitol today create further concern about their departure from the DC area. Acts against our democracy, our government, and the freedom we claim as Americans must disqualify these individuals from the freedom of flight," she added.
Earlier this week, on a Delta Air Lines flight carrying Republican Sen. Mitt Romney, some passengers chanted "traitor" on board. Delta said it was aware of the incident and that "our crew quickly engaged and resolved the issue."
On an American Airlines flight to Dulles International Airport in D.C., passengers shouted and cursed at each other, according to a video posted on Twitter.
And so it begins.

On a plane from TX —> DC flight attendants are struggling to control a plane full of Trump supporters as they display a pro-Trump projection and harass others passengers bound for DC.

[DM to license]#dc #trump #trumprally #protest #thisisamerica #sos pic.twitter.com/BlTCbD8ntl

— Maranie R. Staab (@MaranieRae) January 6, 2021
The flight attendant unions called for zero tolerance for such incidents. Interfering with the duties of a flight crew member is against the law and unruly passengers can be fined $25,000.
American Airlines will not be selling alcohol on board flights to and from the Washington D.C. area and has increased staffing at D.C.-area airports, an American spokesman said.