Pretty soon, there's going to be no cars left to drive. Between California looking to phase out internal combustion engines by 2035 and France apparently now considering another tax on vehicles based on how much they weigh, it seems like the world is hell bent on assuring a future that's replete with Ubers and public transit. 
But regardless, the press to "save the planet" much push on. That's why at the Convention Citoyenne sur le Climat (the Citizens' Climate Convention) in June 2020, the idea of taxing vehicles by how much they weigh was raised. It is currently being considered by the French government, according to The Connexion.
Meanwhile - as is usual with government - the left hand doesn't know what the right hand is doing. In May 2020, just one month earlier, the government was doling out an aid package of 8 billion Euros for the French car industry trying to boost production. The taxes by weight would have just the opposite effect.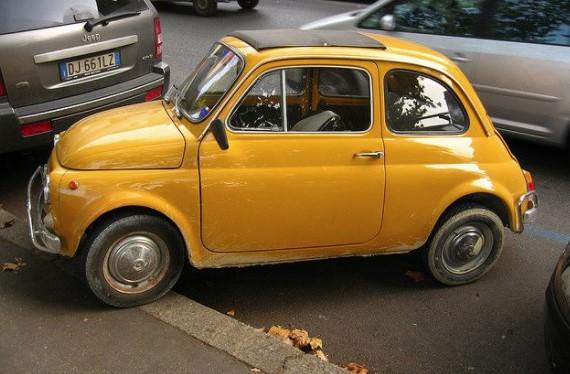 Luc Chatel, president of automobile association la Plateforme de la Filière Automobile (PFA) pointed out that the two policies obviously contradict each other and has asked for "stability" in decisions being made by government. Good luck with that. 
He stated on French TV last week:  "We cannot, three months after [the government announced its support plan], put in place a tax that will go against what we've been told."
Taxe sur le poids des véhicules: "On ne peut pas mettre en place une taxe qui va à l'encontre de ce qui s'est dit il y a 3 mois" selon le président de la plateforme automobile

🎙@chrisjaku, Sandra Gandoin, @LucChatel pic.twitter.com/62E26LumtF

— BFM Business (@bfmbusiness) September 18, 2020
He called the tax "absurd" and continued: "The cars will benefit from a bonus for reduced CO2 emissions and a penalty [for their weight] at the same time. It's ridiculous."
Chatel predicts that 70% of vehicles in France will be affected by the tax.
And for France, it looks like the environmentalist agenda doesn't stop with vehicles. "As well as taxing vehicles according to their weight," the Connexion article says, "the 150 measures proposed by the citizens' Climate Convention include changing the French constitution to highlight the importance of environmental protection, and introducing a new environmental crime called 'ecocide'."