---
German Sex Workers Demand Right To Work Amid COVID 
German Health Minister Jens Spahn warned Monday that "the threat of a second virus wave is real." Although COVID-19 infection numbers in Europe's largest economy were relatively low, Spahn said there's absolutely no room to be complacent. 
With the virus mostly under control, unlike the US, the German government has continued to refuse brothels reopening status, which has angered sex workers, who took to the streets, not looking for clients, but rather demanding the right to return to work.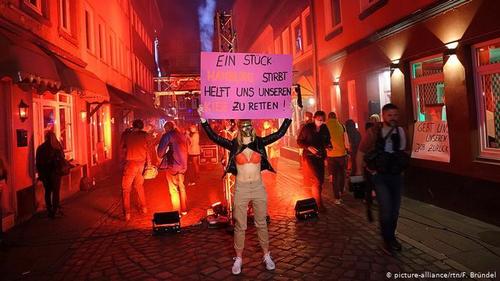 Deutsche Welle reported Sunday that 400 sex workers protested in Hamburg late Saturday evening, demanding the government open up brothels because their financial well-being was severely impacted with a lack of income. 
The Association of Sex Workers organized the weekend protest and released this statement: 
"Prostitutes stand up and ask the politicians to open the brothels. You finally want to work legally again: on Herbertstraße, on St. Pauli - throughout Germany," the association said. "While around the infamous Herbertstrasse in Hamburg/St. Pauli, normal life returns after the coronavirus lockdown, shops, hotels, bars, and restaurants have reopened, tourists are guided through the world-famous neighborhood, the windows in Herbertstrasse remain dark (and there is) no life, no business, no joy. Nothing is going on."
The association added that "prostitutes are upset" at the government for the ban and are worried their normal way of life will be severely altered. 
"They have met all government requirements, paid taxes, received little corona support, stand with their backs to the wall, and are tired of the fact that politics is not taking action," the association said. 
The association posted six images of Herbertstraße, a street in the St. Pauli district of Hamburg, located near the central red-light area of Reeperbahn, known for brothels. Foot traffic on the street appears to be dead - no date and time were given on any of the images.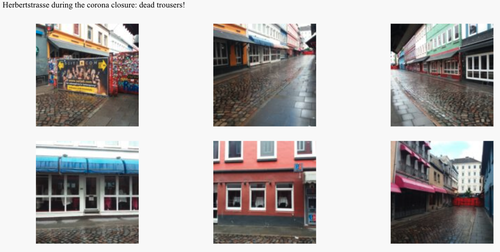 The association also documented the weekend protest - one woman in a brothel window held a sign that read: "The oldest profession needs your help."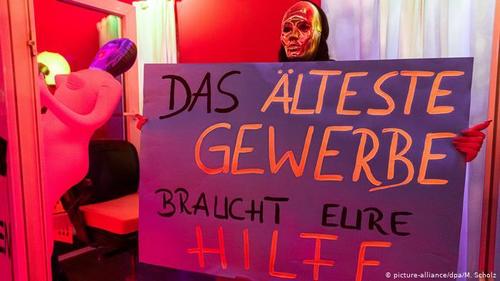 The association said other brothels in "Belgium, Switzerland, Holland, Austria and the Czech Republic" reopened in early June but not Germany's. 
There is no official estimate, but CNBC notes there are 400,000 sex workers in Germany. 
"Prostitution does not carry a greater risk of infection than other close-to-body services, like massages, cosmetics, or even dancing or contact sports," the association said. "Hygiene is part of the business in prostitution."