---
Girl Sues Hospital For Removing Her Breasts At Age 13
Authored by Zachary Stieber via The Epoch Times (emphasis ours),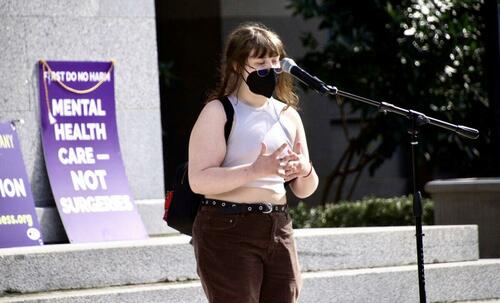 A hospital and doctors in California are facing a new lawsuit for removing the breasts of a 13-year-old girl after she claimed she was a boy.
The defendants carried out "ideological and profit-driven medical abuse" when they prescribed her puberty blockers and hormones and, later, performed a double mastectomy, Charles LiMandri, one of the lawyers representing the plaintiff, Layla Jane, said in a statement.
Jane, now 18, was influenced by people online when she was just 11 and told her parents that she was a boy, prompting them to ask for guidance from doctors.
While three doctors said Jane was too young for cross-sex hormones, she was eventually referred to several other doctors who prescribed her puberty blockers and hormones. Within six months, they removed her breasts.
The hormones and puberty blockers were given based on a single, 75-minute session with Susanne Watson, a psychologist, according to the suit. Dr. Winnie Tong, a plastic surgeon, concluded after a 30-minute session that Jane could have her breasts removed.
"Defendants did not question, elicit, or attempt to understand the psychological events that led Kayla to the mistaken belief that she was transgender, nor did they evaluate, appreciate, or treat her multi-faceted presentation of co-morbid symptoms," the suit reads.
"Instead, Defendants assumed that Kayla, a twelve-year-old emotionally troubled girl, knew best what she needed to improve her mental health and figuratively handed her the prescription pad. There is no other area of medicine where doctors will surgically remove a perfectly healthy body part and intentionally induce a diseased state of the pituitary gland misfunction based simply on the young adolescent patient's wishes."
Doreen Samelson, a psychologist not named as a defendant, by contrast, told Jane and her parents that she couldn't receive puberty blockers or cross-sex hormones due to factors such as her age.
Jane, whose given name is Kayla Lovdahl, has since "detransitioned," or resumed identifying as a girl.
She's currently receiving psychotherapy for mental health issues such as social anxiety disorder. That kind of treatment should have been offered instead of the drastic steps the defendants took, the suit states, noting that, per a number of studies, youth who experience gender dysphoria often ultimately become comfortable with their birth sex.
Other papers have found that people who underwent chemical or surgical procedures to "transition" experience mental health issues and higher suicide rates. And some countries have restricted the usage of puberty blockers to certain settings due to a dearth of clinical research on using them on youth wanting to transition.
The lack of therapy and outlining of possible side effects from the surgery means the doctors didn't provide Jane with informed consent, according to the suit. Instead, the defendants claimed that the dysphoria wouldn't resolve unless she underwent the procedure.
At one point, one allegedly told her parents, "Would you rather have a live son or a dead daughter?"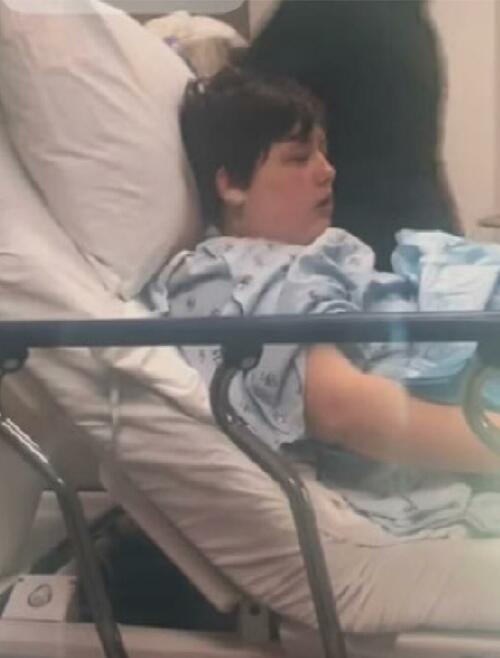 "Nobody—none of my doctors—tried anything to make me comfortable in my body, or meaningfully pushed back or asked questions; they only affirmed," Jane told The Epoch Times.
Jane said she didn't feel better after her surgery. She suffered nerve damage and other issues. She says she's happier since she detransitioned.
Read more here...
Loading...