---
GOP Lawmakers Expect Trump To Withdraw Fed Nominee; White House Denies
GOP lawmakers are expecting President Trump to withdraw his nomination of Judy Shelton to serve on the Federal Reserve Board following what The Hill describes as bipartisan resistance over her controversial views on central bank independence, the gold standard, and core tenets of economic policy.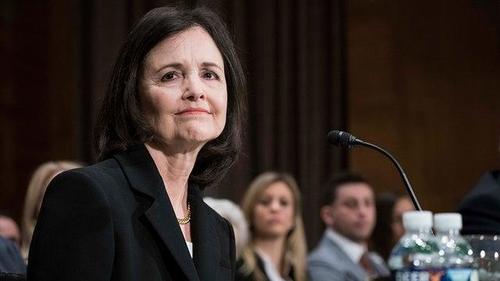 "She's being pulled," said one Republican senator.
If Shelton's out, that would make the third Trump Fed nominee rejected by Senate Republicans, out of five overall picks, according ot the report.
Senate GOP aides have indicated to colleagues privately that they expect Shelton to withdraw, according to one Senate aide familiar with the discussions.

If Shelton pulls out, she would would be Trump's third Fed nominee derailed by Senate Republican opposition, and the fifth overall, counting informal picks as well.

GOP senators previously quashed Trump's selections of entrepreneur Herman Cain and conservative commentator Stephen Moore for the Fed in 2019 before the president could formally nominate them. -The Hill
The White House has denied that Shelton's nomination is doomed, saying in a statement "The nomination of Judy Shelton and Christopher Waller are not being pulled. Both were in front of the Banking Committee today and the White House expects both to be confirmed by the Senate to the Federal Reserve."
Waller, the research director of the St. Louis Fed, was tapped by Trump to serve as a Fed board member. He is expected to sail through the confirmation process unscathed.
Shelton, the former US director for the European Bank for Reconstruction and Development (EBRD), has taken heat over a 2009 op-ed in which she suggested the US return to the gold standard. Backing her are Trump and Larry Kudlow, his National Economic Council Director - however outside of that, her support is reportedly 'thin' according to the Hill.
"I don't claim to be in the mainstream of economists," Shelton told lawmakers during her Thursday confirmation hearing.
Shelton has spent decades advocating for tying the U.S. dollar to the value of gold in some capacity, an idea widely dismissed by policymakers and economists. She has also reversed her past criticism of low Fed interest rates and called for the central bank to weaken the dollar in response to foreign exchange rates, mirroring the switch made by Trump after he took office in 2017. -The Hill
"We don't know who we are nominating to the Federal Reserve," said Sen. Sherrod Brown (D-OH), adding "Ms. Shelton has disavowed 40 years of her writing, as so many on this panel have shown, to say what she needs to say to be confirmed. It isn't just my colleagues on the Democratic side of the aisle who are concerned."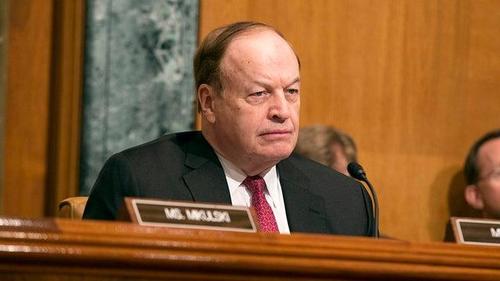 Meanwhile, Sen. Richard Shelby (R-AL) asked Shelton "If you were on the Fed, how would you work with the other members?" adding "Could you work with them with the goal of price stability and full employment, or would you really be an outlier?"
After the hearing, Shelby says he remains "concerned" with Shelton's nomination. When asked how he thought she did, he replied, "She performed," adding "I have a lot of concerns, especially even after the hearing. I'm thinking about it, talking to some of my colleagues."
Shelby says his primary concerns are Shelton's unorthodox views on economic and monetary policy.
"I'm not satisfied that she's mainstream at the moment," he told reporters. "I'd like to support her. I'd like to support the president's nominees. I haven't always done that. I think the Fed should be independent and we should have mainstream people on there and I don't think she's a mainstream economist."