---
GOP Senate Candidate Unveils "Let's Go Brandon" Super Bowl Ad
US Senate candidate Dave McCormick will debut a multi-million dollar ad during the Super Bowl tonight featuring a "Let's go, Brandon" advertisement summarizing the failures of President Biden and Democrats, according to Fox News.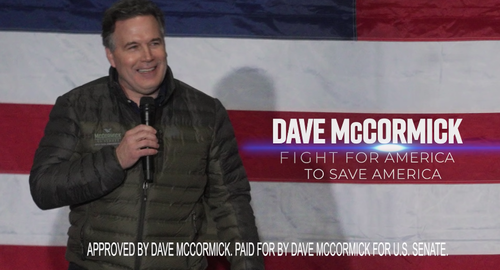 McCormick, the former CEO of Bridgewater Associates (one of the largest hedge funds in the world), paid millions of dollars for a 30-second ad that will be featured during the Super Bowl in the Pittsburgh area on NBC platforms. The ad lists "record inflation," Afghanistan withdrawal debacle, Facebook and other Silicon Valley companies "silencing conservative voices," out-of-control trade deficit, widespread violent crime, and the southern border crisis.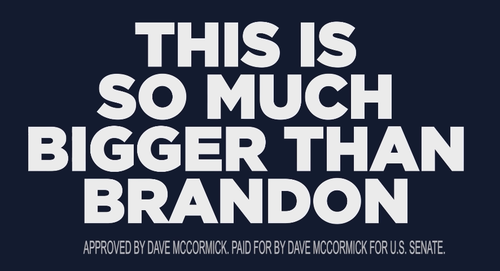 The video concludes with, "This is so much bigger than Brandon." 
"Let's go Brandon" has become a rallying cry for those on the right. The slogan debuted after a mainstream news reporter tried to cover up the crowd chanting "F*** Joe Biden" by saying they're shouting "Let's go Brandon" while interviewing racer Brandon Brown. 
McCormick is running for Pennsylvania Sen. Pat Toomey's seat, an anti-Trumper who voted to convict the former president for the Jan. 6, 2021, Capitol riots. 
"The only reason worth watching today is to hear the chant. I haven't watched since the early days of kneeling," said a commenter on the Fox News article.