---
GOP: Where Did Joe Biden's $10 Million Windfall In 2017 Actually Come From?
President Joe Biden reported earning $15.6 million in 2017, of which more than $10 million was listed as income from Joe's memoir, and $3 million listed as income from Jill Biden's book.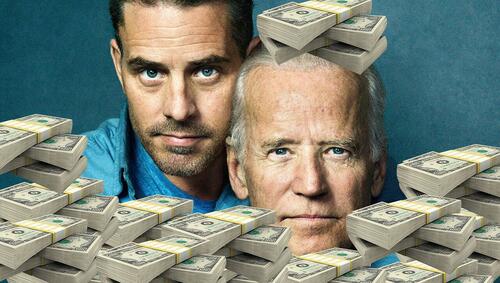 In light of recent revelations from whistleblowers, including the fact that the FBI hid evidence that the owner of Burisma made 17 blackmail tapes of the Bidens, who were allegedly paid $10 million ($5 mil to Hunter, $5 mil to Joe), Republican lawmakers want to take a closer look at Biden's tax return, according to Breitbart.
Before the 2020 election, USA Today published a "fact check" article that tried to support the claims that the Bidens earned "$15.6 million … from speaking fees and book deals" from 2017 to 2019, and that "more than $10 million of that total income was profits from Biden's memoir 'Promise Me, Dad' and $3 million in profits from Jill Biden's book."
A closer inspection of Biden's 2017 tax return raises serious questions over where the Bidens' income actually originated (maybe a lab in Beijing?).
"Follow the source link provided to that $10 million number, though, and you'll end up at Joe Biden's campaign website with financial disclosure links to only their individual returns — no S-corporation tax returns," writes The Federalist. "So, in reality, readers were left with a smokescreen."
And according to GOP lawmakers, transparency is lacking on where exactly the $10 million came from.
"Biden should disclose and every member of the press ought to hound him until he does," Sen. Ron Johnson (R-WI), co-author of the 2020 Senate report on the Bidens, told Breitbart.
Rep. Nancy Mace (R-SC) told the outlet that Biden should produce unredacted bank records to provide transparency.
""The President seems to find selling out our country funny. We don't," she said. "If he's serious about proving our allegations wrong he should release his and his family's unredacted bank records and show the American people where all this money is coming from. The FBI can't protect him forever."
Rep. Eli Crane (R-AZ), a successful businessman in his own right, told Breitbart News Joe Biden should come clean about the money in lieu of the alleged pay-for-pay scheme.

"The fact that there are credible claims signaling that a foreign national bribed the President of the United States with cash in exchange for influence over U.S. policy decisions is appalling. The American people deserve to know who paid the Bidens and what exactly they were paid for," he said.

"Now that we know there are recordings of conversations Joe Biden and his degenerate son had with a Burisma executive, it's becoming more and more obvious how the indictment of President Trump is meant to be a distraction," Crane added. "It would shock no one in this town if Joe Biden received millions of dollars from selling out the country in a bribery scheme and then hid that money in shady shell companies." -Breitbart
According to CPA Jerry Allison of Allison Financial Services, it's "common" for personal tax returns to omit line item income of a person's S Corp entities - however House investigators should be concerned over the lack of detail in light of last week's allegations about taking a foreign bribe while VP.
"The point I am making here is that the $9.5M income and the $557K income on Schedule E are after expenses have been subtracted, so the original income is much more than these numbers," Allison told Breitbart, adding "It is my opinion that both S Corporation returns should be examined to find the actual amount of income and to obtain clues as to where the income may have originated."
"The S Corporation returns might reveal other entities from which the income may have originated."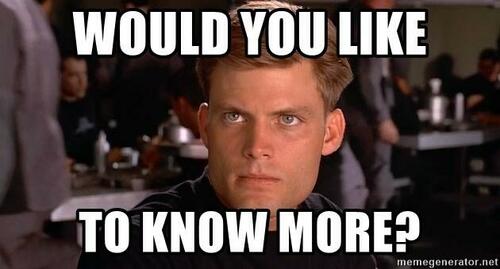 Hunter Biden admitted in his own words that he gave half of his salary to Joe Biden for the last three decades. There are at least 459 documented crimes found on the Biden Laptop, including money laundering, tax fraud, and more, which the FBI has had since December 2019. pic.twitter.com/xfXlEZ10Jd

— KanekoaTheGreat (@KanekoaTheGreat) June 13, 2023
Hunter Biden discussing China's arrest of CIA agents in response to the DOJ arresting his business partner, the "spy chief of China," is completely ignored by American propaganda outlets, which celebrate Joe Biden's arrest of his political opposition.https://t.co/YdtFbI5EST

— KanekoaTheGreat (@KanekoaTheGreat) June 13, 2023
The Bidens worked with the "spy chief of China," brokered a $9 billion deal for Vladimir Putin, and got paid millions to spread China's Belt and Road.

They did it all as unregistered foreign agents while laundering millions and committing tax fraud.

So the FBI arrested Trump. pic.twitter.com/1Aqs304yBs

— KanekoaTheGreat (@KanekoaTheGreat) June 13, 2023
Loading...