---
Gun-Free Zones, Red Flag Laws Only Make Gun Crime Worse: Economist
Authored by Michael Clements via The Epoch Times (emphasis ours),
Two of the most popular gun control proposals have little to no effect on gun crime and actually exacerbate the problem for the people they're supposed to protect, according to economist, researcher, and author John Lott.
"Those are the people who are harmed," Lott told seminar participants at the National Rifle Association's Annual Meetings and Exhibits in Indianapolis.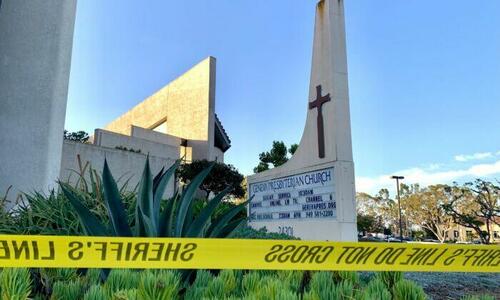 Lott is considered an authority on guns and crime, having authored more than 100 peer-reviewed articles and 10 books on the subject. He led two seminars discussing the effectiveness of gun-free zones, red-flag laws, and other gun control measures.
He said the story of Nikki Goeser encapsulates the shortcomings of these laws.
Goeser is the author of "Stalked and Defenseless: How Gun Control Helped My Stalker Murder My Husband in Front of Me." She's also the executive director of the Crime Prevention Research Center (CPRC), of which Lott is the president.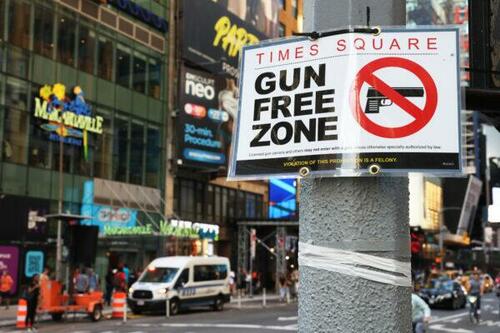 Goeser was scheduled to speak at the event but couldn't attend because of family obligations.
Fourteen years ago, Goeser and her late husband, Ben, operated a karaoke business. A man the couple had met became infatuated with her and began stalking her.
While Goeser had a license to carry a concealed pistol, at the time, it was illegal in her home state of Tennessee to carry a firearm in any business that served alcohol.
One night, while running their karaoke business, Goeser's stalker showed up and shot her husband seven times in front of her. Goeser's situation was known to the police, but the stalker had been undeterred.
Lott said Goeser has stated that she isn't sure she could have stopped the crime if she had had her pistol. But she's confident that complying with the law ensured that she couldn't protect her husband or herself.
"As the title of her book says, she was denied the chance," he said.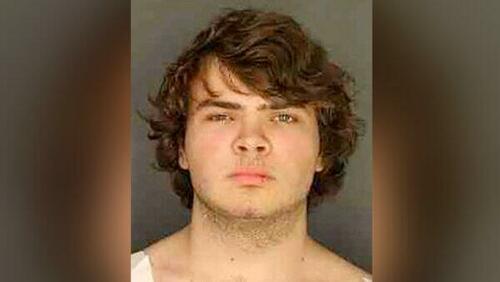 Lott told the gathering that Goeser's story is a perfect example of the problems with gun-free zones.
According to statistics from the CPRC, 94 percent of mass shootings since 1950 have occurred in gun-free zones.
Lott said one well-known mass killer explained his reasoning in a manifesto written the year before he struck.
The 19-year-old man who killed 10 people in a Buffalo, New York, grocery store on May 14, 2022, has been described as a right-wing racist, Lott said. But, while he was an avowed racist, Lott said the shooter described himself as an environmentalist and eco-terrorist.
In his manifesto, the shooter claimed that minorities were damaging the environment by having too many children, and that's why he decided to attack black people.
"Attacking in a weapon-restricted area may decrease the chance of civilian backlash," Lott quoted from the shooter's writings. "… 'areas where CCW [concealed weapons] are outlawed or prohibited may be good areas of attack,' and 'areas with strict gun laws are also great places of attack.'"
Read more here...
Loading...