---
Here's What Trump Has Promised If He Wins In 2024
Authored by Jack Phillips via The Epoch Times (emphasis ours),
Former president Donald Trump said Wednesday that he's eying a "most spectacular" 250th birthday celebration of the United States if he is elected, coming days after he promised to end birthright citizenship for children of illegal immigrants. But the former president, a leading GOP candidate, has made a range of other new policy proposals.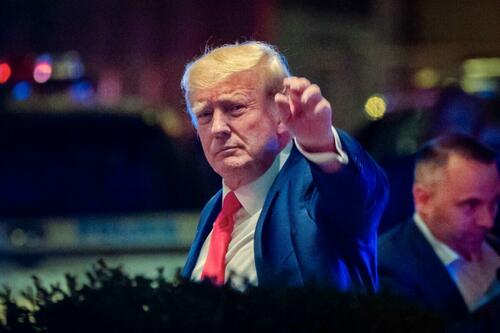 US Celebration
"Three years from now, the United States will celebrate the biggest and most important milestone in our country's history—250 years of American independence," Trump wrote on Truth Social. "That's why as a nation we should be preparing for the most spectacular birthday party. We want to make it the best of all time."
And Trump's campaign said in a news release that the former commander-in-chief will hold a  White House task force known as the "Salute to America 250" to hold anniversary celebrations across the United States between Memorial Day 2025 and July 4, 2026.
"I will work with all 50 governors, Republican and Democrat alike, to create the Great American State Fair, a unique one-year exhibition featuring pavilions from all 50 states," he said in a video, proposing a "legendary," special "one-time festival" in Iowa.
"And finally, and most importantly, I will ask America's great religious communities to pray for our nation and our people as we prepare for this momentous occasion," Trump also remarked. "America has been a country sustained and strengthened by prayer and by our communities of faith as we chart a course toward the next 250 years. Let us come together and rededicate ourselves as one nation under God."
Other initiatives include the Patriot Games, an Olympic-style event for high school athletes, and the re-issuance of an executive order to restore the Trump-era National Garden of American Heroes that was ultimately blocked by President Joe Biden. That park would have honored great Americans and historical figures, Trump has said.
The timing of Trump's statement is no coincidence. The former president is traveling to Iowa for a tour of the state, which is important launching point during the 2024 Republican Party primary.
"Together we will build it, and they will come," Trump said of the proposed Iowa Fairgrounds event, using a quote from the movie Field of Dreams, which was filmed in Iowa.
100 New US Attorneys
Wednesday's proposal from Trump builds on the patriotic themes that he used during his 2016 campaign and administration. Trump in 2020 established the 1776 Commission dedicated to patriotic education and history lessons, countering the New York Times's "1619 Project" that attempts to reframe the founding of America around slavery.
Months before that, Trump also vowed in a campaign video to fight against who he described as "Marxist" left-wing district attorneys and "overhaul" the Department of Justice in the wake of Manhattan district attorney Alvin Bragg's indictment of Trump for allegedly falsifying business records. If elected, his administration would also appoint 100 U.S. attorneys who are the "polar opposite" of district attorneys who received campaign cash from controversial left-wing billionaire George Soros.
"As we completely overhaul the federal Department of Justice and FBI, we will also launch sweeping civil rights investigations into Marxist local district attorneys," Trump said  in a video posted to his YouTube page, which was restored earlier this year after a two-year suspension. "And that's what we have—they are Marxist in many cases."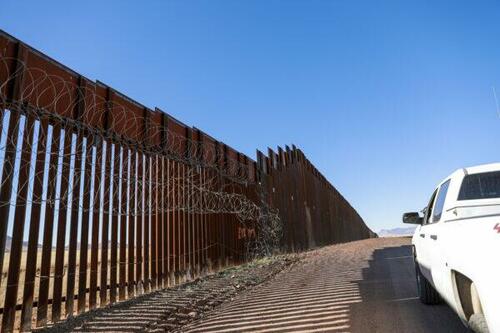 End Birthright Citizenship
This week, Trump also again vowed to issue an executive order to end birthright citizenship for children born to illegal immigrant parents. Several years ago, Trump signaled that he would issue the executive order, but some legal analysts have said that it would likely face significant legal challenges as birthright citizenship is essentially protected under the U.S. Constitution's Fourteenth Amendment.
Trump's website says that he "will again end catch-and-release, restore Remain in Mexico, and eliminate asylum fraud," while "in cooperative states, President Trump will deputize the National Guard and local law enforcement to assist with rapidly removing illegal alien gang members and criminals. He will also deliver a merit-based immigration system that protects American labor and promotes American values."
Death Penalty for Drug Offenders
During his post-midterm announcement for president, Trump also proposed handing down the death penalty for some drug dealers and traffickers, arguing that such individuals are causing death and destruction
"We're going to be asking everyone who sells drugs, gets caught selling drugs, to receive the death penalty for their heinous acts," Trump said at the time. "Because it's the only way."
Critical Race Theory
Trump in January also pledged to cut federal funding to schools that teach the controversial critical race theory along with curriculum around gender identity. While speaking in Davenport, Iowa, Trump promised to keep male transgender athletes out of girls' sports and "bring back parental rights into our schools."
A policy plan also calls for opening new "civil rights investigations into any school district that has engaged in race-based discrimination."
"As the saying goes, personnel is policy, and at the end of the day if we have pink-haired communists teaching our kids we have a major problem," Trump said earlier this year. "We're at the end of the list on education, and yet we spend the most, but we're going to be tops in education no matter where you go anywhere in the world."
Jan. 6 Pardons
More than two years after the Capitol breach on Jan. 6, 2021, Trump said last month that he would pardon a range of individuals who were convicted and sentenced in connection to the incident. Those pardons, he said, will "be very early on" in his presidency.
Read more here...
Loading...